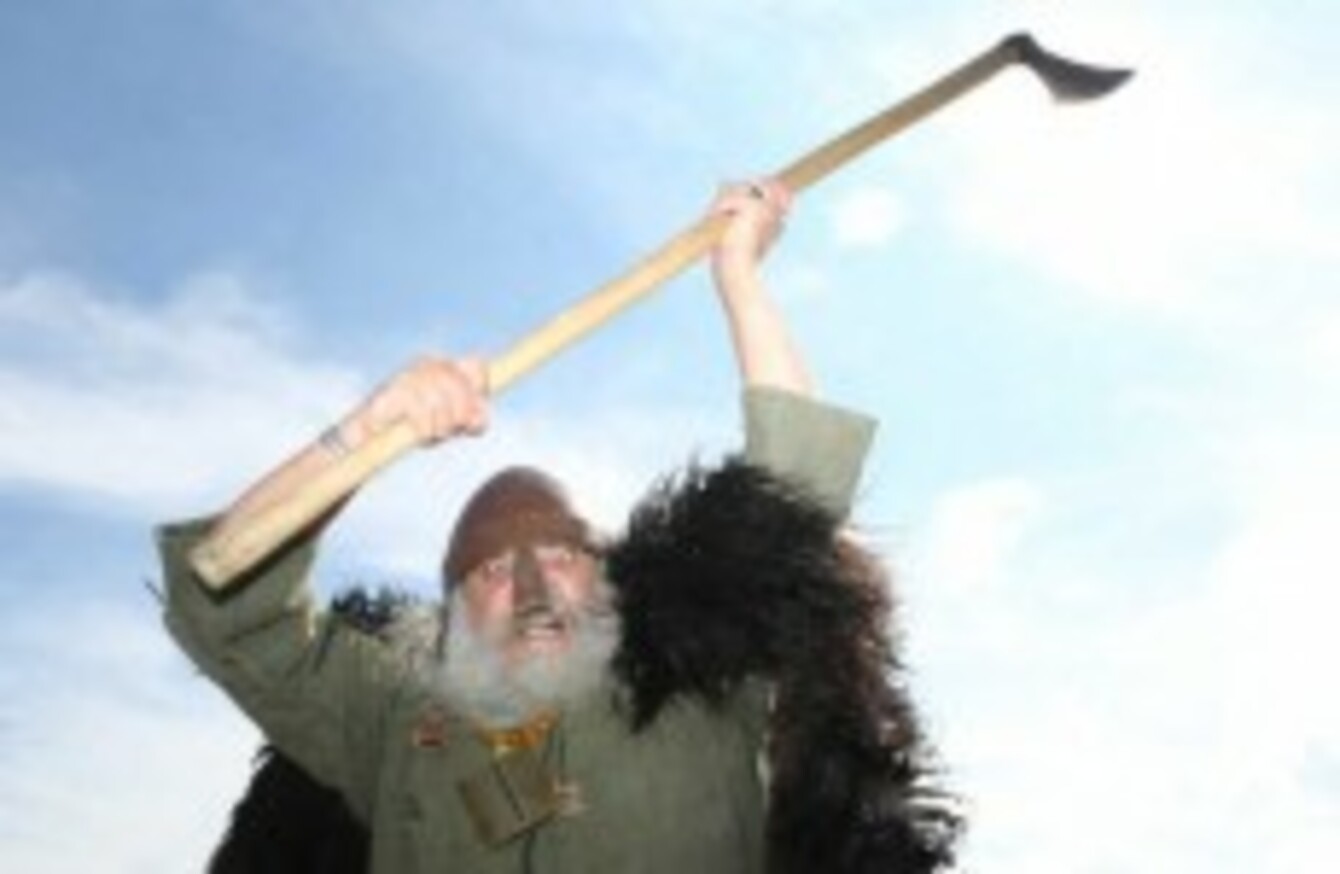 The Clontarf Viking Festival 2012
Image: Sam Boal via Photocall Ireland
The Clontarf Viking Festival 2012
Image: Sam Boal via Photocall Ireland
THE BATTLE OF Clontarf is coming to life…online.
It's the 1,000th Anniversary of The Battle of Clontarf next week – and social media has it covered.
A blow-by-blow account of the battle will be told on Twitter at @1014retold this Wednesday but the tweeting has already begun with characters building up for battle.
The Battle took place on 23 April 1014 and is legendary for the scale and ferocity it maintained throughout the day. Thousands of people died on both sides.
The Twitter feed will give perspectives on the battle from a variety of characters, including Brian Boru, Mael Morda and Sitric, as well as lesser known participants.
Dara O'Briain described it as "some sort of Irish Game of Thrones".
Wikipedia
Wikipedia has also decided to get involved by supporting the first ever Irish live Wiki editing event at Dublin's Science Gallery from 2pm to 5pm on Saturday.
It will bring together historians and editors to improve Wikipedia articles on the battle and related events and personalities.
And if you're really feeling enthusiastic, organisers are looking for volunteers to get involved in the Wiki live editing event.
You don't need any special skills just an interest in learning how Wiki pages are edited and published.
The online events are being facilitated by 1014 Retold, a digital storytelling project which aims to bring the Battle of Clontarf to life for a modern day audience using digital tools and social media.