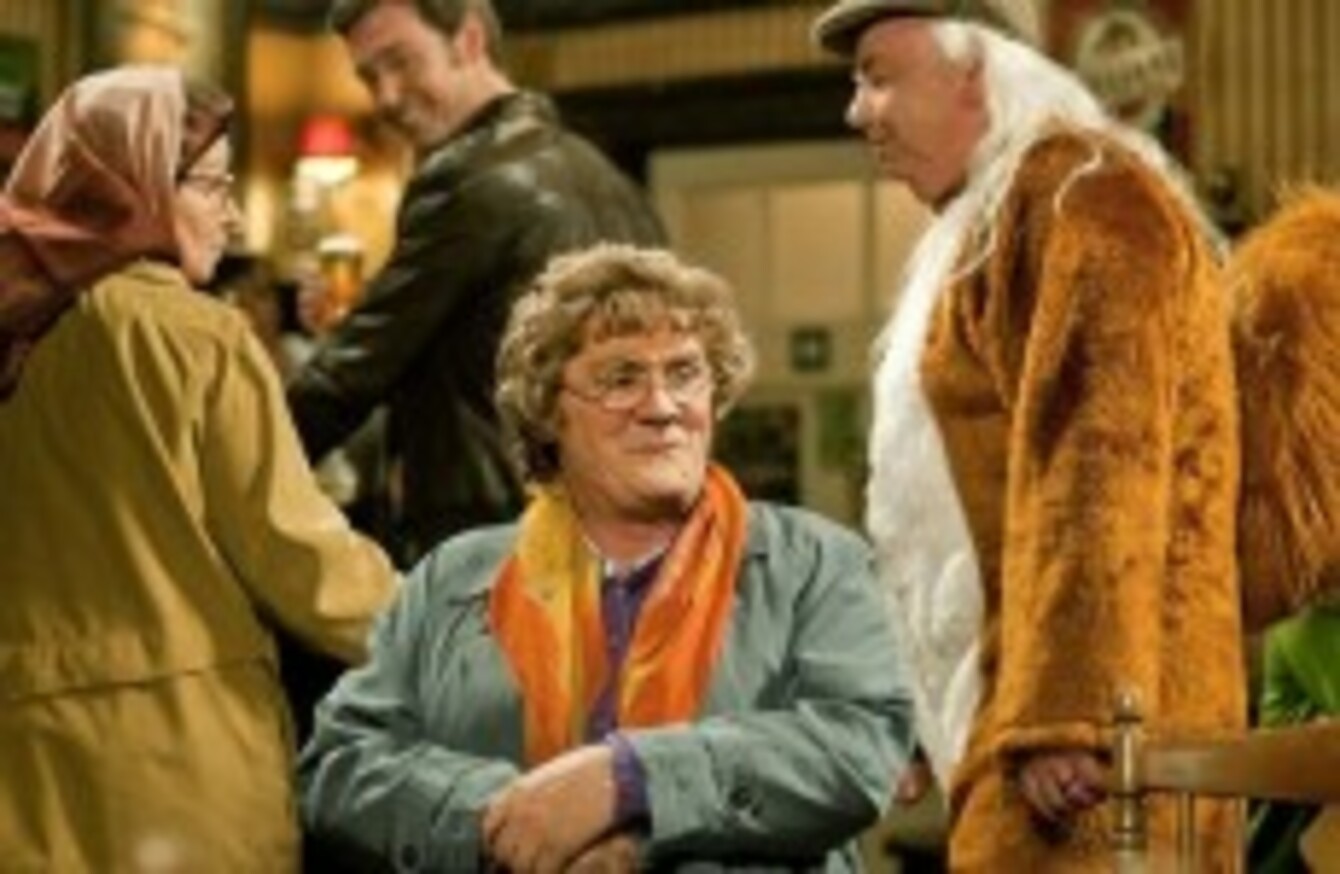 Image: BBC
Image: BBC
AT LAST, long-suffering Irish mammies everywhere have a reason to smile.
Brendan O'Carroll's Mrs Brown's Boys has been nominated for a coveted Bafta nomination, beating off competition from the likes of Inbetweeners, Friday Night Dinner and Him & Her, the Guardian reports.
The show is a joint collaboration between the BBC and RTE, and regularly attracts millions of viewers in Britain – despite being slammed by the critics.
The Guardian called it "predictable, vulgar" but admitted to having a sneaky laugh or two, while Metro newspaper described it as "truly terrifying".
But bad reviews have never bothered Brendan O'Carroll, who says:
I don't know one reviewer yet who has stopped people going to a show, or has made a show successful. It is down to the audience. Irish and UK audiences seem to vote with their arse and not with by what they read.
O'Carroll told the Irish Times he was "gobsmacked".

Are you a fan? Have your say in our poll – or to check out this clip to see what all the fuss is about.



So what do you think – do you agree with the critics, or the Bafta judges? Is the nomination deserved?


Poll Results: