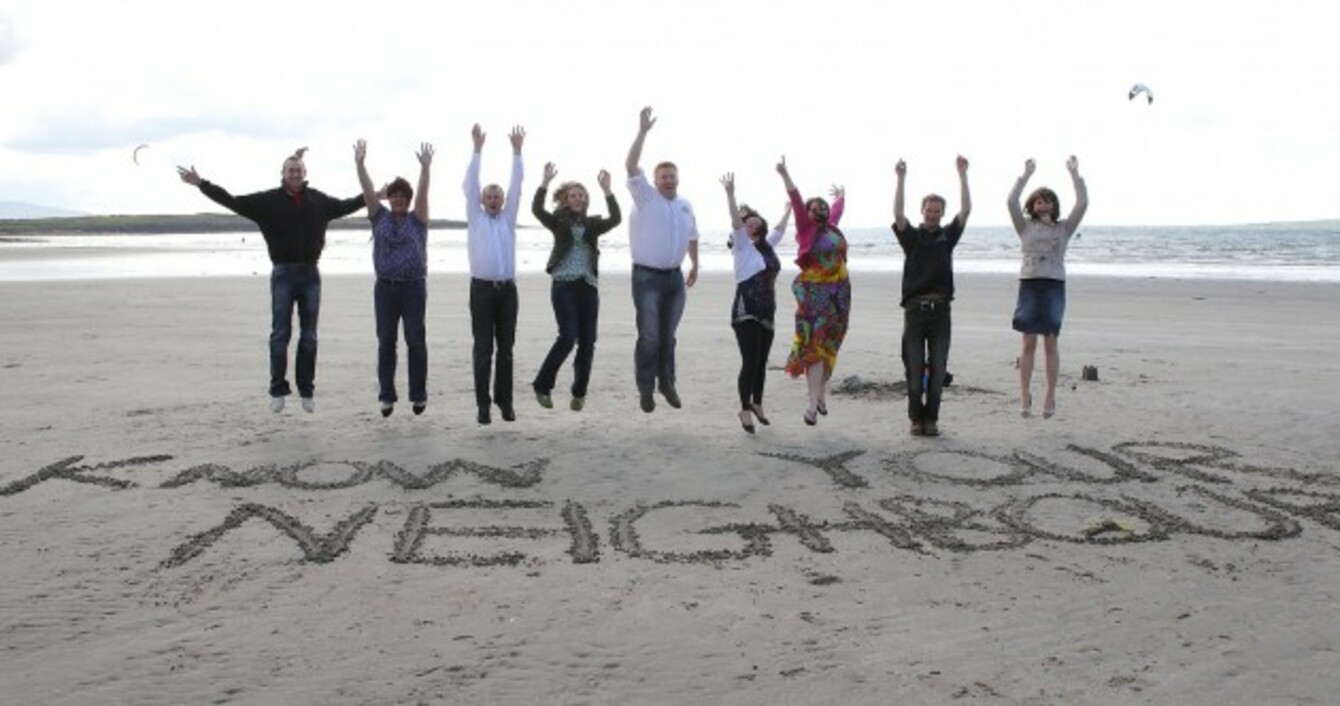 Image: Macra na Feirme
Image: Macra na Feirme
DO YOU KNOW your neigbours? That's a question being asked by youth organisation Macra na Feirme ahead of its Know Your Neighbour weekend.
The initiative, now in its seventh year, wants people to take time out to socialise with their community – you can register an event and download tips, ideas and resources at knowyourneighbour.ie or by texting KYN with your name and address to 51444. There are prizes of a SAORVIEW-approved TV and a One for All voucher worth €150 for the best photos of a Know Your Neighbour event – you can send your event photos to macranafeirme@gmail.com.
There is a serious purpose to the Know Your Neighbour weekend (it's on 14 and 15 July) -  a survey last year found that only 57 per cent of Irish people know their neigbours well and interact with them on a regular basis. The growing trend of people living alone, coupled with longer life spans, increases the risk of social isolation for some people.
But back to the fun bit… What kind of get-together could you organise with your neigbours? Macra have some practical suggestions here (eg, BBQ, a night at the dogs, local area tidy-up, sports evening, treasure hunt, coffee morning, classes etc.)
Here are a few more extreme suggestions… just for fun. Don't try all these at home.