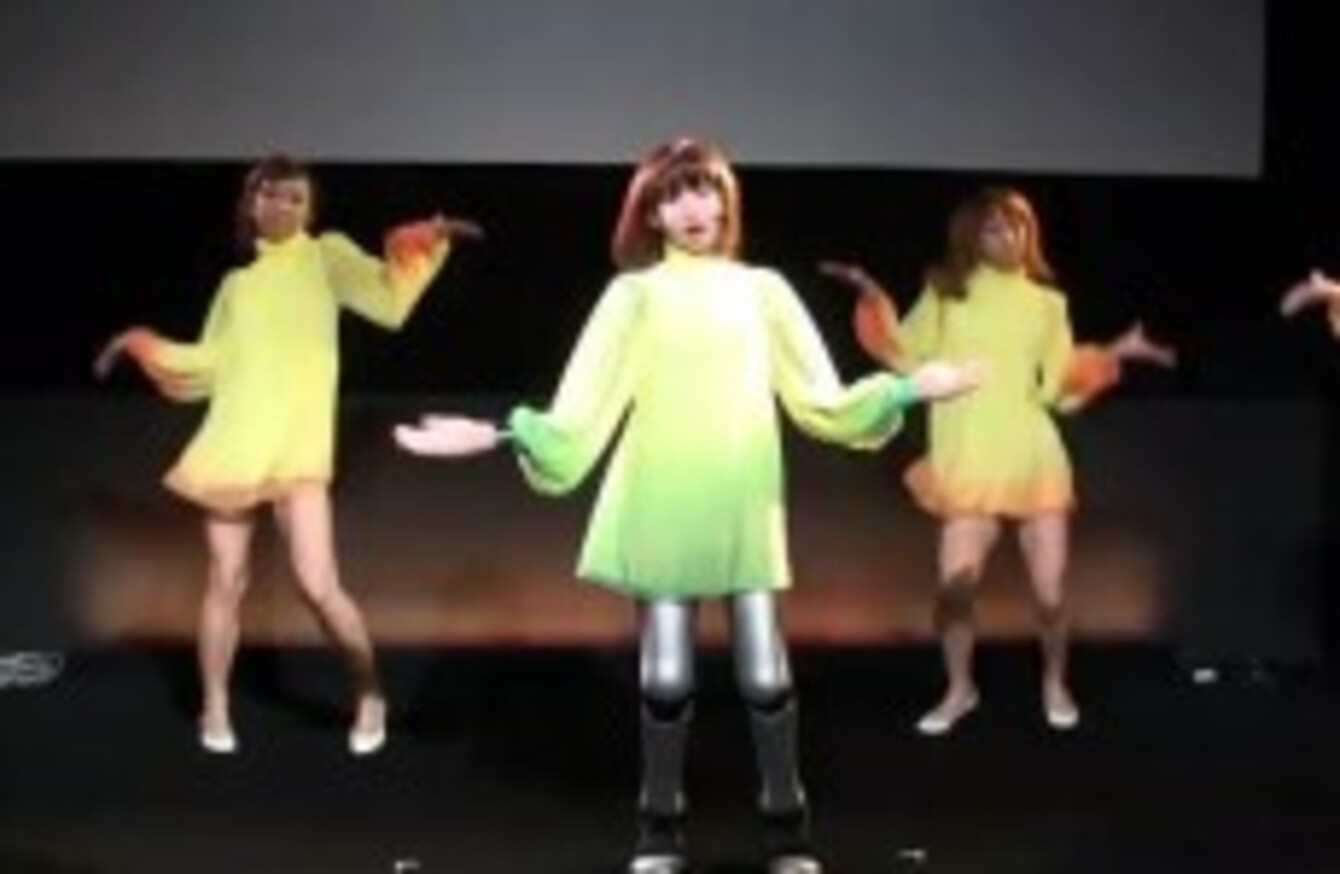 A SINGING, DANCING ROBOT showcased at the Digital Content Expo in Tokyo last week starred in a special performance accompanied by four human dancers.
And the HRP-4C robot has more than one song up its sleeve.
The researchers behind it say the humanoid robot learns to sing by mimicking human singers. The robot listens to a tune and watches the singer's lips, and afterwards creates its own version, according to Wired.

The robot also recreates facial expressions, movements and the singer's breathing pattern to more realistically match the song.
The robot's creator said: "For robots to become widespread in society, I think they need to be used widely in the entertainment industry".