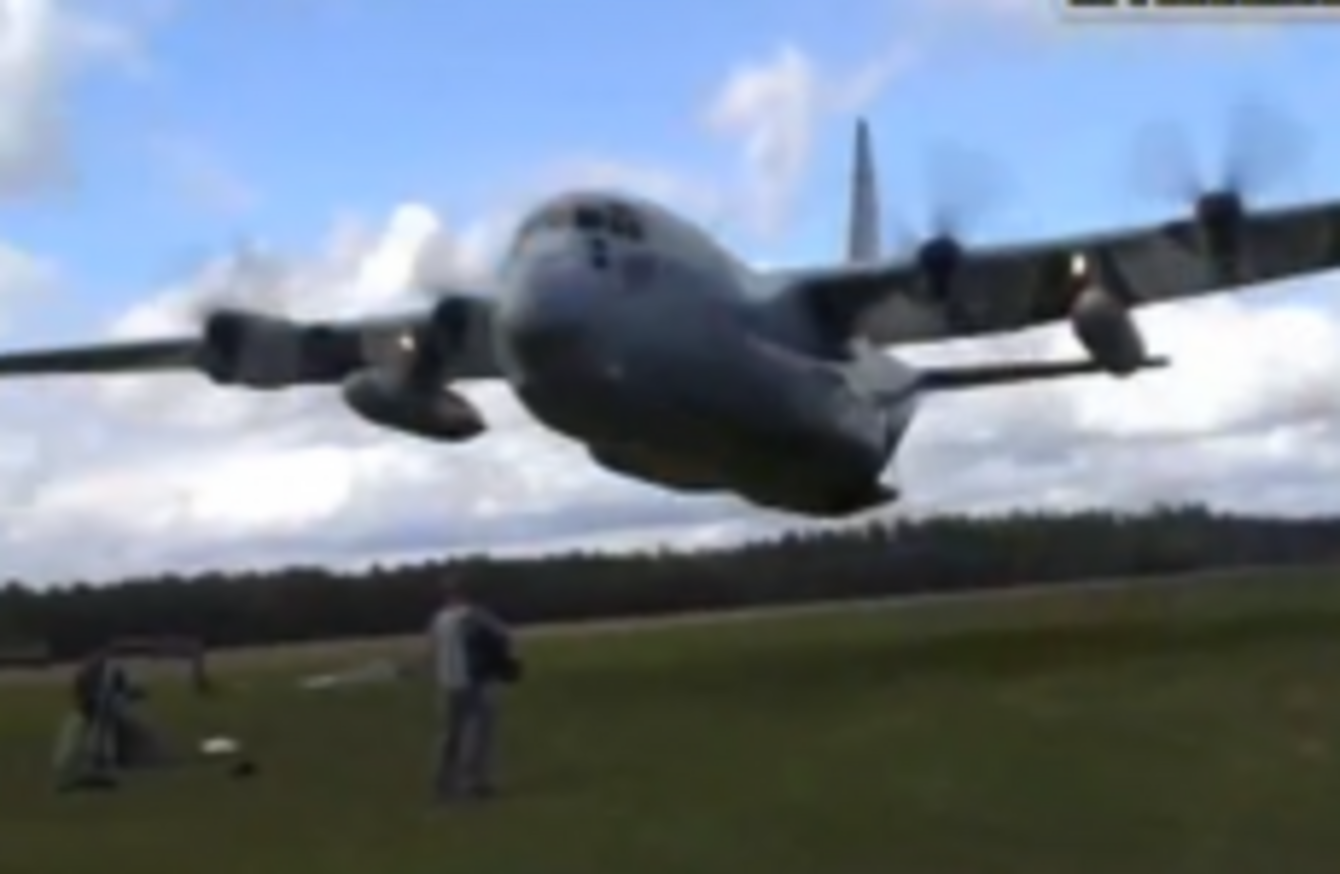 VIDEO HAS EMERGED of a 2008 stunt which saw the Swedish air force suspend a pilot after he flew a giant Hercules aircraft just five metres over the ground – and just feet away from the heads of his colleagues.
The Lockheed plane is flown at 220mph over the heads of onlookers before pulling back into the air.
The pilot at the centre of the incident was suspended from duty when investigators lambasted the stunt, telling Swedish tabloid Aftonbladet at the time that the foolish activity left absolutely "no margin for error".
The pilot said afterwards that the stunt was "just a joke".
[embed id="embed_1"]
(YouTube credit: siemenstraffic)