THERE IS A widespread belief that blotting greasy pizza with a piece of kitchen roll can absorb some of the calories.
There's been a study going around this week which is claiming that you can save a WHOPPING amount, simply by soaking up some of the hot oil on top.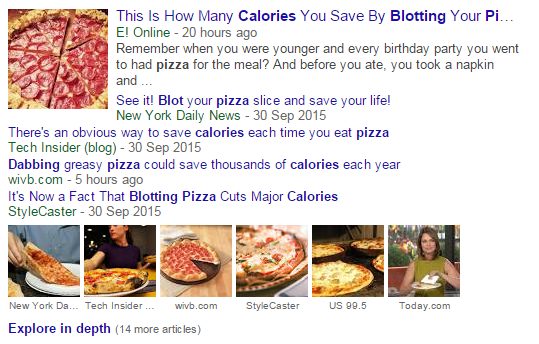 It's all a result of this infographic by Labdoor, which claims that a study using a slice of Domino's pepperoni pizza, that a paper towel can soak up 4.5g of fat and 40.5 calories. That could mean a saving of 6,600 calories a year if you dab every bite you eat.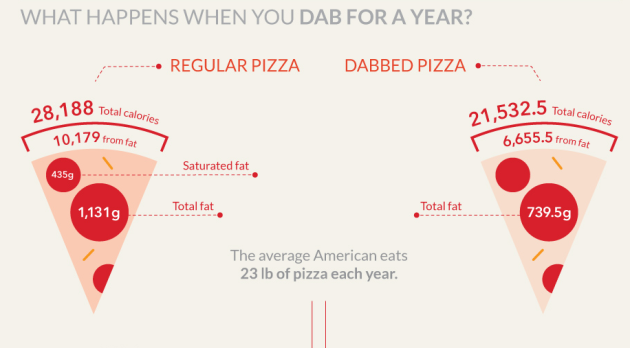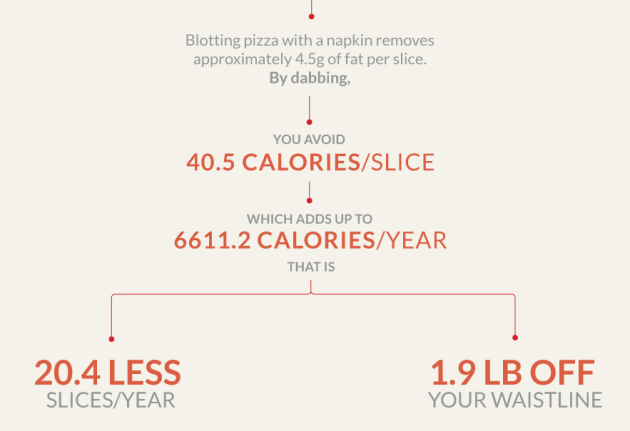 Sounds too good to be true? Buzzfeed looked into the study a little deeper, and found that the 15 year old study had a connection to a Health Smart Institute connected to Georgia-Pacific, a company that makes kitchen rolls in the States.
JUST THE TYPE YOU'D BLOT YOUR PIZZA WITH.
100redflags 100redflags
But potential marketing aside, does blotting your pizza actually help, even in the slightest?
The mythbusting TV show Food Detectives said it reduces 35 calories per slice, in the form of 3.5 grams of oil, and CNN'S Dr Roshini Raj said blotters can expect to cut 20 to 50 calories by soaking up the excess.
Yelp Yelp
So now. Blot to your hearts content, blot with no judgement. Just don't expect the other billions of calories not to hit you, or people to trust you.