Facebook Facebook
MEET NETWORK NOEL.
He's Dublin Bus's new mascot. As the official press release says: "First there was Tony the Tiger, then there was Fido Dido and now there's Network Noel."
Noel is a football on a stick, but he's not letting that stop him. He's here to help customers get to know the Dublin Bus route network.
Noel wants to interact with customers and will be the face of a campaign to encourage greater interaction between Dublin Bus and its customers.
He's already got his own Facebook. There's also an Instagram account where he reveals his full name and background – Noel Anthony Kinsella – and posts 'Noelfies'.
(That's a Noel selfie, obvs.)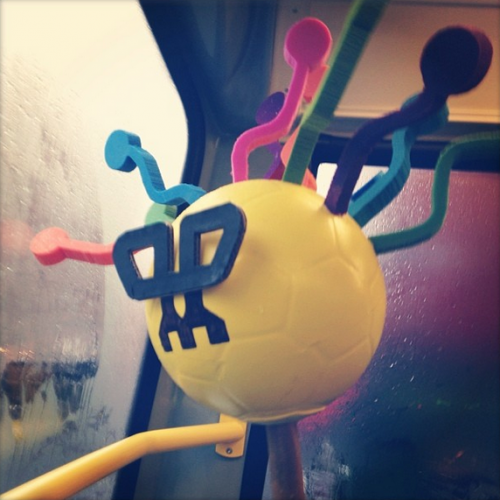 Instagram Instagram
There is a dedicated page on the Dublin Bus website for the six-week campaign, including an interactive map…
… with designated points where Noel will share stories on his favourite bus stops- 'Noel's Hot Stops'.
In case you were wondering, yes, Noel has a Dublin accent:
Dublin Bus
Dublin Bus are encouraging bus users to create "their own personal Hot Stops" across the network. You'll then be able to upload a photo or video onto Noel's Network Map "with an accompanying story outlining why this stop is 'Hot'".
And there'll be prizes! You could win a smartphone – at least, that's what Noel is promising over on Facebook.