EVERY WEEKDAY MORNING, the Daily Edge rounds up the best of the day's celebrity dirt – from the top to the very bottom.
#KIMYE: Kim Kardashian is pregnant with Kanye West's baby. Yep, the rumours were true.
Kanye made the big announcement at a concert in Atlantic City over the weekend. Always the class act, he asked the crowd to "make some noise for my baby mama". Then the world went crazy.
YouTube/normalmagcom
Since he broke the news, the Kardashian Klan have been tweeting up a storm. Half sister Kendall Jenner wrote:

while Khloe kept it short and sweet:
Obviously we're extremely excited for what is likely to be the silliest-named celebrity baby this side of Mariah Carey's gaff.
But we hope they put in a bit of practice with the accessories first – Kourtney Kardashian and her fella Scott Disick were snapped having serious trouble putting a pushchair together in Beverly Hills yesterday. (Daily Mail)
Also, here's what Kanye wore on stage in Atlantic City. His kids are going to have the best dressing-up box EVER: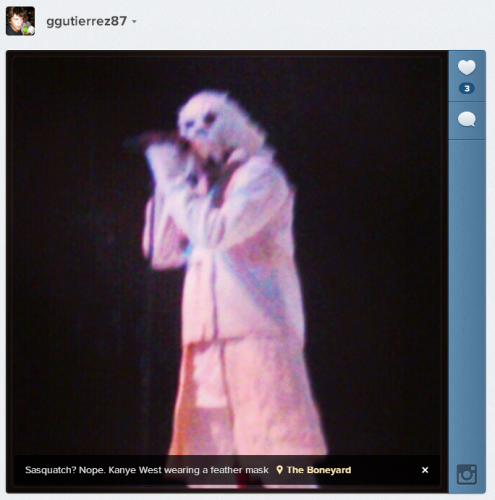 #BABY-OFF: Not to be outdone, Jessica Simpson is also pregnant. And she's gone one better by tweeting a photo of her sizeable bump sporting a bikini… with the caption "Bumpin' and Proud".
Your move, Kimye.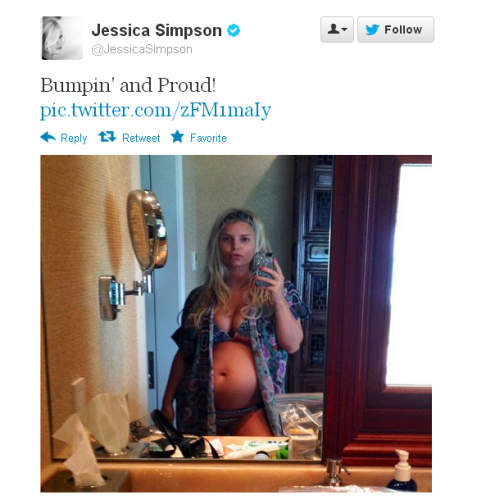 #THE ROCK: The Rock is a great guy, right? He posted a photo of himself as Santa, and has the most terrifying legs we've ever seen. And as if that wasn't enough, the former wrestler – known to his mammy (we assume) as Dwayne Johnson – went and did this: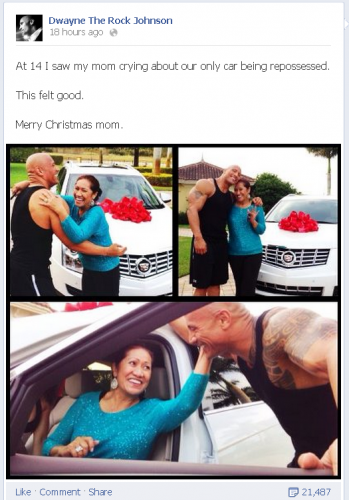 And the rest of the day's dirt…
For more, follow @dailyedge on Twitter and like The Daily Edge on Facebook.