WELL, ALL THE stars have sashayed down the red carpet, Guiliana's dashed off for a sandwich, and Adele has said "AWRIGHT LUV" to everyone, so now it's time for the big show.
It's Emer McLysaght and Sinéad O'Carroll here with you into the wee hours and we WON'T rest until Jennifer Lawrence says something inappropriate about Ben Affleck's celebratory beard.
Keep us company in the comments section, by email at either sinead@thejournal.ie or emer@dailyedge.ie or on Twitter, @dailyedge_ie, @sineadocarroll and @emerthescreamer.
Did you miss the frocks on the red carpet? Never fear, because you can check out all of those mother frockers, beards and Les Nipperables on part one of our Liveblog.
Seth McFarlane is in the house. He has GOT to be nervous right?
His sister betrayed him on the red carpet earlier and said he had been practising for 5 months. Morto for him if he snots himself on the stage after all that.
We have faith in him though. He is the man behind Stewie Griffin.
We've already had our first risqué joke from McFarlane – a reference to Chris Brown, Rihanna and violence, but he's moved swiftly on to the LUMINOUS Jennifer Lawrence.
He's also telling us that we are just two of a BILLION people watching the show live.
William Shatner is the first cameo, and he delivers a BURN to Seth McFarlane with:
Why can't Amy and Tina present everything?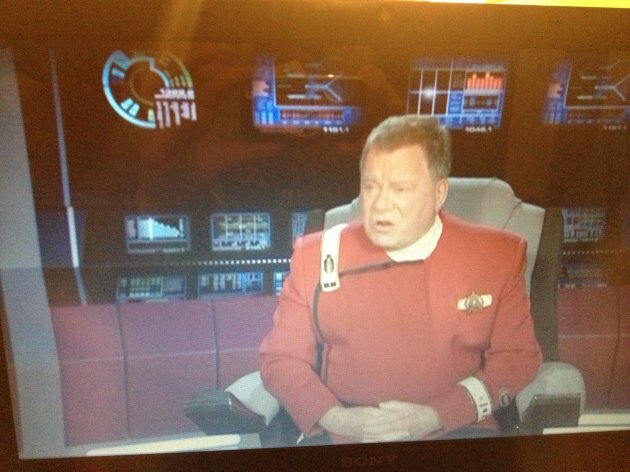 So we've already had a song about boobs (with mandatory reference to Kate Winslet showing her boobs in EVERYTHING) and now Channing Tatum and Charlize Theron have appeared to do some LOVELY dancing.
There isn't a massive amount of love for Seth McFarlane of Twitter, although he has JUST lobbed the gob on Sally Field in a pre-recorded segment.
Psst Is this REALLY Minnie Driver's Twitter account?

FIRST AWARD KLAXON!
It's Octavia Spencer with the envelope for Best Supporting Actor.
The nominees:
Alan Arkin
Robert De Niro
Philip Seymour Hoffman
Christopher Waltz
Tommy Lee Jone
First Oscar goes to Christoph Waltz for Django Unchained.
He thanks his co-stars, his pals, and his director Quentin Tarantino.
Don't forget about our Irish interest in this year's awards (not that we'll ever recover from Glen Hansard's 'make art' moment).
Irish nominees Seamus McGarvey (cinematography) Fodhla Cronin O'Reilly (Animated short) are flying the flag.
Here's Christoph Waltz in his award winning role: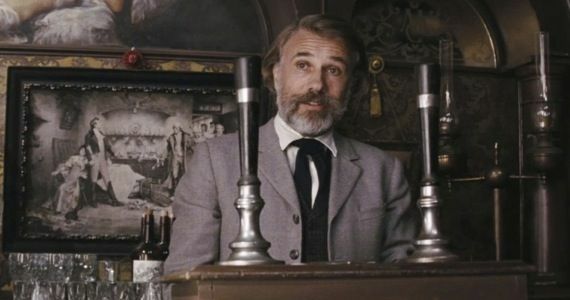 Disappointment for Irish nominee Fodhla Cronin O'Reilly, who's lost out on an Academy Award for her animated short Head Over Heels.
Brave has taken home the Oscar for Best Animated Feature. One of the winners wore a kilt.
*insert madatory 'is he wearing anything under it' joke here*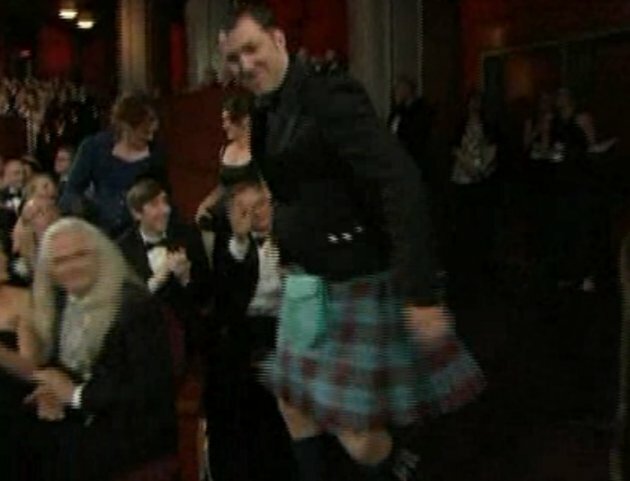 Phew, they are not messing around in the Dolby theatre. It's going like the clappers.
Having a look at the nominated films now – a reminder of what they are:
Les Miserables
Beast of the Southern Wild
Amour
Argo
Django Unchained
Life of Pi
Lincoln
Silver Linings Playbook
Zero Dark Thirty
More disappointment for an Irish nominee.
Seamus McGarvey was up for Anna Karenina, but he's been beaten our by Claudio Miranda who was behind the lens for Life of Pi.
We'll also give him grudging cute points for bringing his cute daughter to the ceremony.
Seth McFarlane makes a joke at J-Law's expense. HOW DARE HE! SHE IS LUMINOUS!
He said 9-year-old nominee Quvenzhané Wallis hoped she wouldn't be "beaten by that old lady".
That old lady = Jennifer Lawrence.
Luckily J-Law was sound enough to laugh: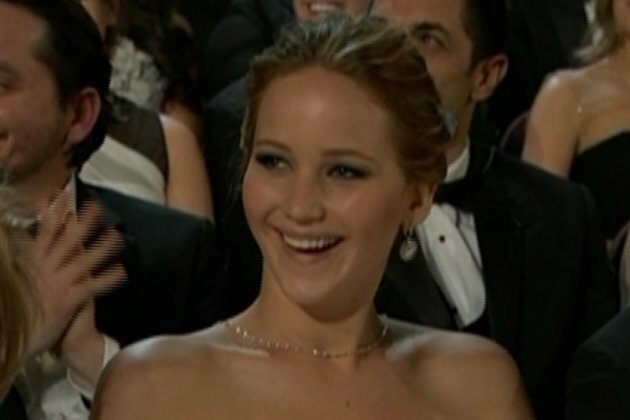 The award for Best Visual Effects has gone to Life of Pi.
The Life of Pi visual effects winners were unceremoniously played off by the orchestra.
This gave Nicole Kidman some serious sadface (and please note Keith Urban's "Atomic Kitten highlights":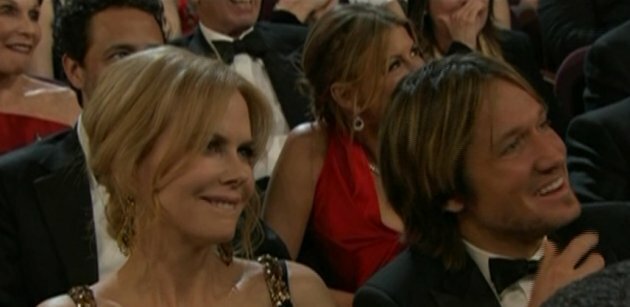 AWARD ALERT: Costume Design for Anna Karenina goes to Jacqueline Durrane.
Here's some of her work in Anna Karenina.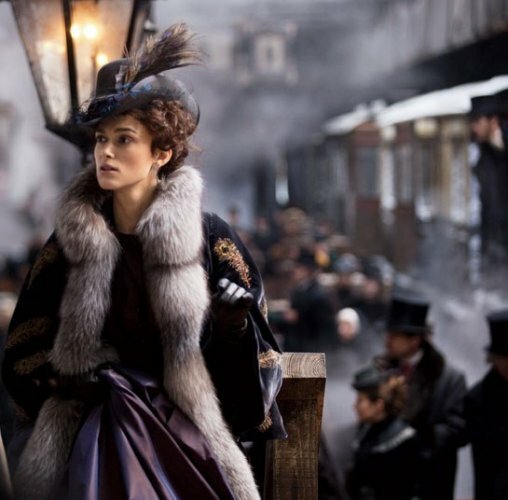 The Costume and Hairstyling Award goes to Les Miserables.
The first elephant in the room is the pink leggings that one of the women is wearing.
Although, we're both wearing leggings right now, so who are we to judge.
It's the first award of the night for Les Mis. Anne Hathaway is off preparing her cryface somewhere.
Jen Aniston and Channing Tatum presented an award together, but not before waxing lyrical about… er… waxing.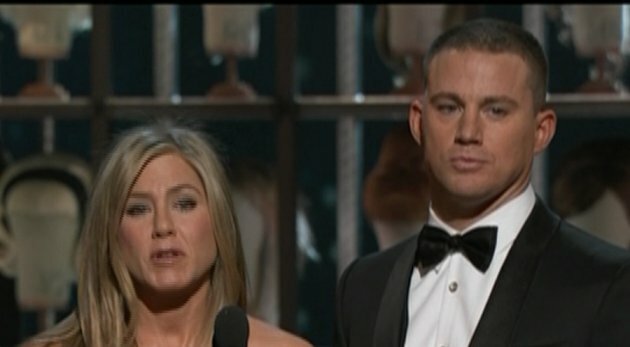 They also made the first of 1,245 comments about how hot George Clooney is.
Lest we forgot: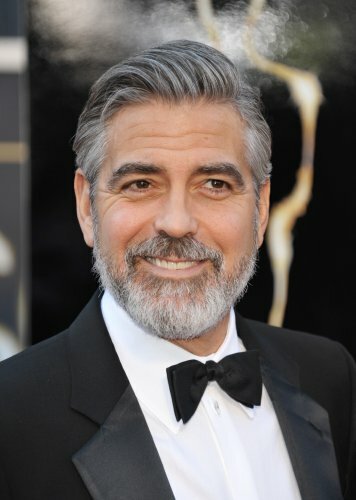 Dat beard! (John Shearer/AP/Press Association Images)
Shirley Bassey has rounded off a Bond tribute with a fairly textbook rendition of Goldfinger.
Legend.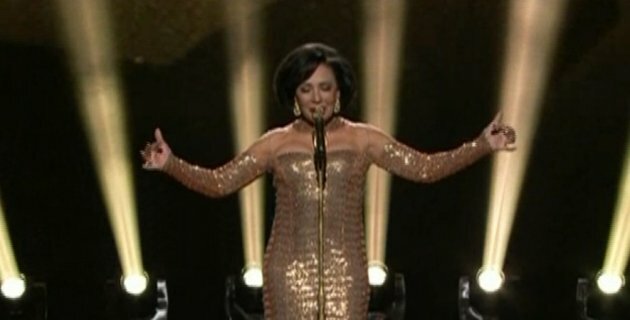 Deirdre, Seán, Ciara and co who are staying up all night to watch the action tell us they've started a little game of #oscaroldieswecertainlywould
So far the lucky ones are:
George
Daniel Day
Curfew by Seán Christianson has won the Academy Award for Best Live Action Short.
He's thanked his devilishly handsome father.
Hey, Seán Christianson's dad, call us!
Sinéad has just sat bolt upright.
LIAM NEESON, LIAM NEESON.
HE'S GOT BEARD.
And seeing as it's post-post-watershed I think it's ok to include that she said:
You just want to have sex with his voice.
I think we're six months away from calling him 'Benjamin'.
We approve of this Seth McFarlane joke about The Affleck.
Searching for Sugarman wins for Best Documentary.
The subject of the film isn't at the awards, because he "didn't want to take any of the credit".
He's at home in his leggings eating crisps, the lucky divil.
A note from John in the comment section:
Yer updates are very funny…but I'm falling asleep…wake me if anything exciting happens…
No John! Stay with us.
The orchestra are playing the Jaws music if anyone goes over their allotted time. As if standing up there in front of all those people wasn't terrifying enough.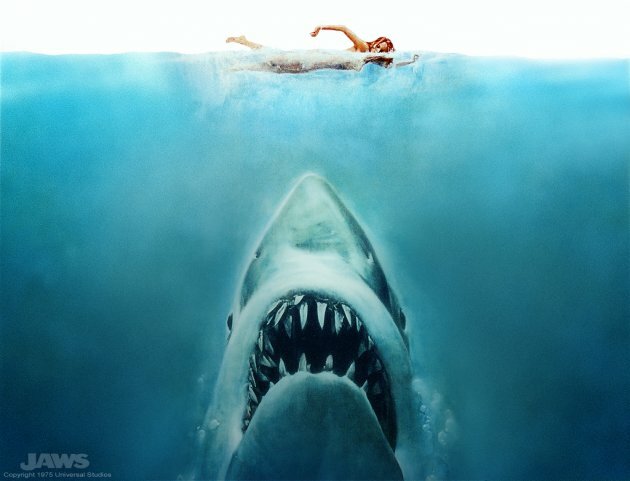 Sinead would like Jessica Chastain and Jennifer Garner to be her pals. And Jennifer Lawrence and Emma Stone. Can someone sort that out?
They can come over and share some lady petrol and wear onesies and watch Girls with us.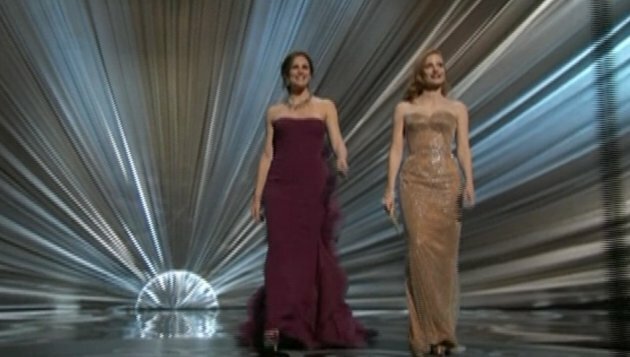 Our new bezzies
Amour has won Best Foreign Language Film. The director told his wife in broken English that she is his life.
We die.
So John Travolta's hairline has made an appearance.
As Anna in the comments section says, it's:
… sponsored by Sharpie Markers.
Please don't sue us J-Trav. We loved you in Grease.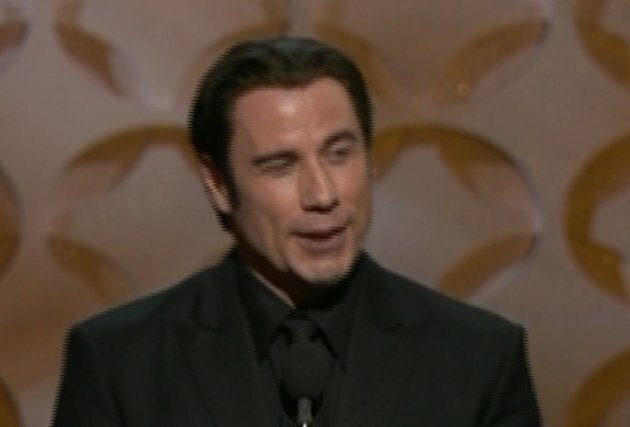 The much anticipated musicals section has kicked off, with a VERY impressive performance by Catherine Zeta Jones, reprising her Chicago role.
Also on the way are performances by Jennifer Hudson, the cast of Les Mis, and Adele of course.
Jennifer Hudson has SOME set of lungs on her. She didn't win American Idol the year she was on it. She didn't even come second. She came seventh.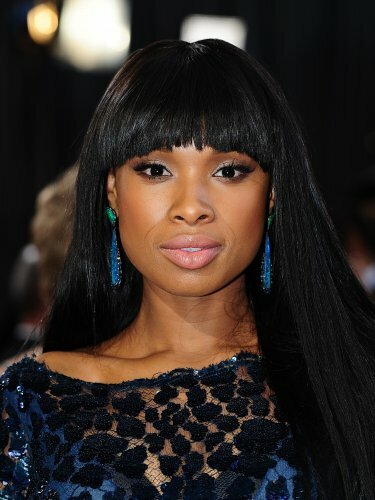 So Anne Hathaway, Amanda Seyfried, Russell Crowe, Eddie Redmayne, Sasha Baron Cohen, Helena Bonham Carter and LOADS of other people just belted out a Les Mis medley.
Je suis impressed. Je suis tres impressed*.
Please, do not mock my Leaving Cert French. It is 3.07am.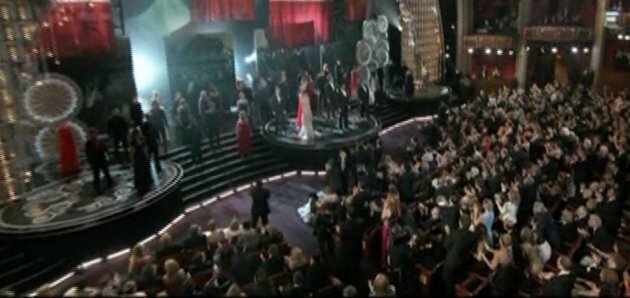 A standing ovation. We bet if Chris Brown was there he would have stayed sitting. The pup.
BEARD WATCH: Hugh Jackman (it's sometimes funny to call him Huge Ackman) has a beard.
We're worried that it's more of a goatee than a beard though, and that just won't do.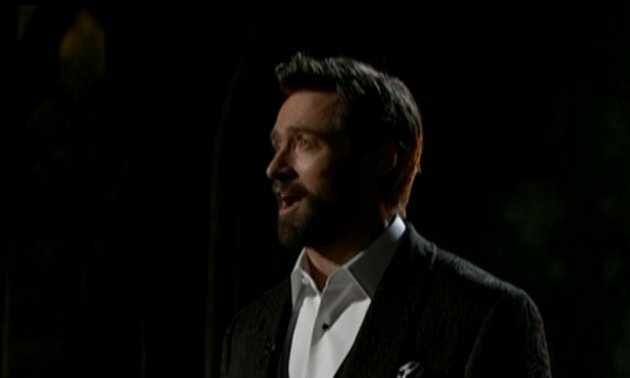 The award for Best Sound Mixing goes to Les Miserables.
Not so Les Miserables now, hah? HAH?
Come on, we had to use that joke at least once.
Does Gerry Adams know Ted is out this late?
So, it seems there has been a tie-break in the Sound Editing category.
A tie! At the Oscars! We didn't know that was allowed.
One of the two awards has gone to Skyfall, and it's the first Oscar for a Bond movie since 1965.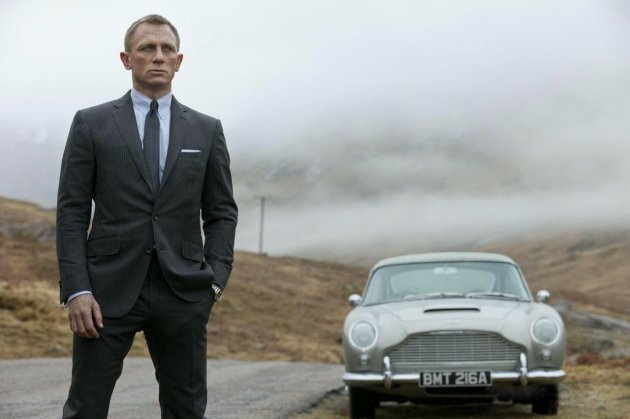 Captain Von Trapp is presenting the Actress in a Supporting Role award.
Anne Hathaway, her nipples and her mammy hair won Best Supporting Actress.
We want to like her. We love her in the fillums. But her breathless on-stage carry on just fills us with such rage.
But we digress… her performance in Les Mis is great AND she cut all her hair off.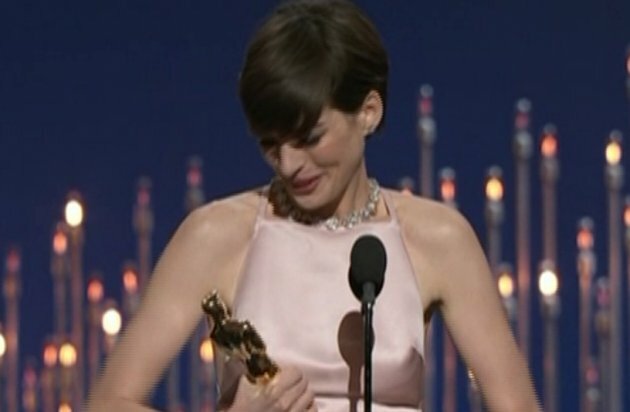 Thanks to Donal O'Flynn who tells us:
The Irish theatrical community are immensely proud of Meath man Killian Donnelly, who was a leading member of the ensemble (i.e he had a speaking part) in Les Mis and was on stage at the Dolby Theatre tonight!
Proving once again how Ireland consistently punches well above its weight on the world stage when it comes to all things theatrical! He was even singled out by Russell Crowe on Twitter before the performance :)
And here's that tweet: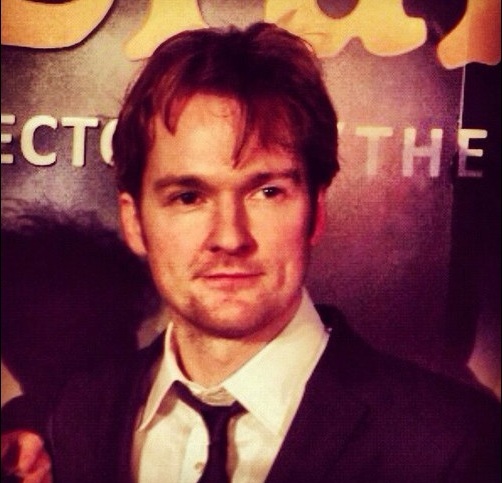 There's Killian
Argo wins for Film Editing.
Nobody's mentioned yet that Ben Affleck hasn't been nominated for Best Director. Another elephant in the room right there. The elephant is wearing pink leggings.
Killian Donnelly has tweeted about his appearance onstage at the Oscars:
The most incredible moment of my life.
Can we organise an open top bus for his triumphant return to Meath please?
Dare we say it (lest she leather us with a handbag) that the Adele Skyfall performance is a little underwhelming?
It's the first time she's performed it live, because of vocal chord surgery.
Samuel L Jackson has been hanging out with a Best Actress nominee, tweeting:
Made new friends tonite! Power actress!!!
They are having the craic backstage.
Here's Paul Rudd and Melissa McCarthy: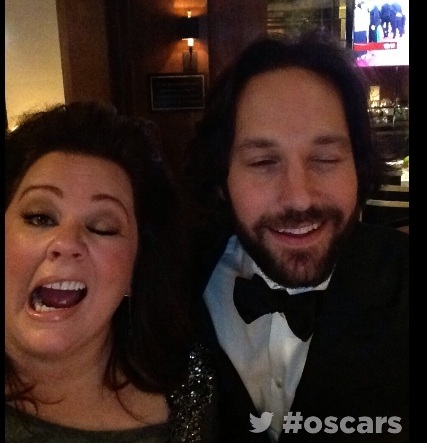 Oprah has quite rightly tweeted some praise in Jennifer Hudson's direction:
Fergal in the comments section says:
Who keeps inviting Kristen Stewart to things!?
He's got a point. She always seems like her mother dragged her (backwards through a hedge) to these awards shows with the threat of the wooden spoon.
Kristen, just stay at home. Nobody will mind.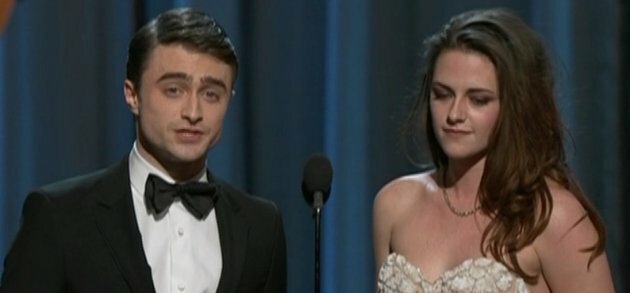 His hair has seen more of a brush than Kristen's this evening.
Ah there's George Clooney and the way he might look at you.
He's here to present the 'In Memorium' section, dedicated to those in the business who passed away this year.
Among them are:
Ernest Borgnine
Jack Klugman
Michael Clarke Duncan
Top Gun director Tom Scott
Nora Ephron
Ray Bradbury
Barbra Streisand pays tribute with a performance of The Way We Were.
Deirdre got in touch to say:
Am I the only one who remembers when Barbara Streisand uses to be Andre Agassi's plus one at Wimbledon??
Eh, WHAT?
Yep, there she is. With bonus Michael Bolton appearance (AP Photo/Elise Amendola)
The stars of Chicago (Richard Gere. Renee Zellweger, Queen Latifah and Catherine Zeta Jones) are onstage to present the award for Best Score.
We had been hoping for a singing performance from Richard Gere, but alas it seems it is not to be.
The award for Best Score goes to Life of Pi.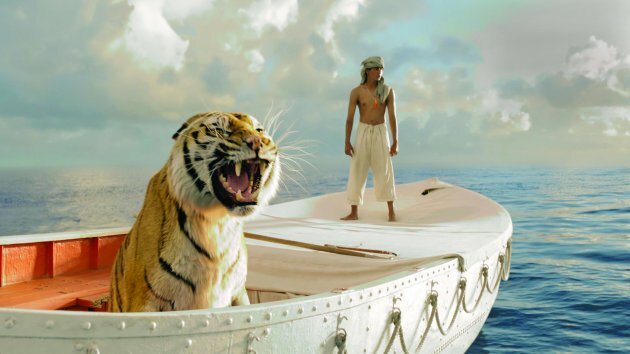 As an aside: Is 'Queen Latifah' Queen Latifah's real name? Like, is her first name Queen?
Did you know Scarlett Johansson is kind of nominated for an Oscar?
She sings on one of the tunes up for the Best Song award:
Adele wins best speech of the night, no matter what, purely for her "AW GAWD".
She also cried (and seemed genuinely surprised at herself for doing so) and waved in the general direction of the audience and said "you're all amazing".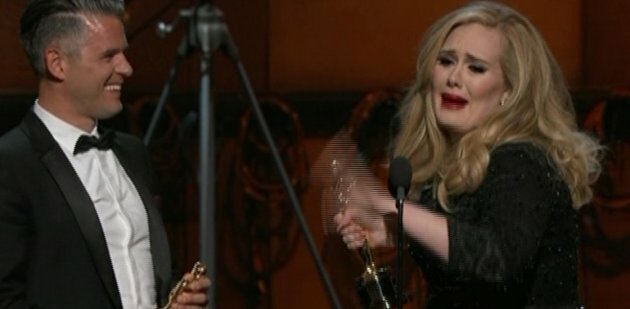 Shoutout to Barry, who's contacted us from a bar in Honduras where there's a grainy TV and some dubious company.
Hi Barry!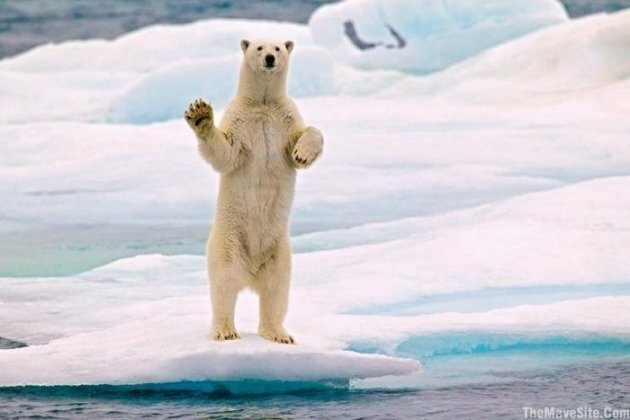 Oh, hai.
Chris Terrio wins his first Oscar for Best Adapted Screenplay for Argo.
Lookit. Look at Charlize Theron and Dustin Hoffman. Where would you get it?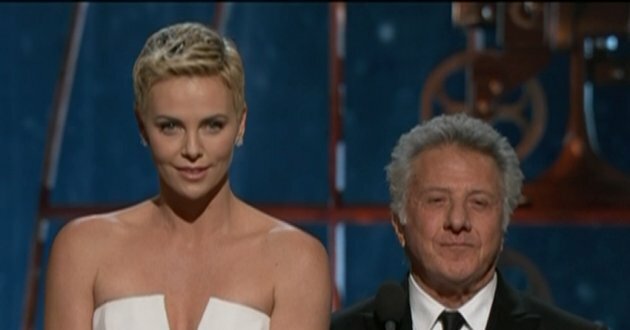 Quentin Tarantino has won the Oscar for Best Original Screenplay, and gives one of the most endearing speeches of the evening, calling 2013 the 'writers' year'.
He also thanks Leonardo DiCaprio, who doesn't seem to be there*.
(*Might be at home sulking)
Next up it's the award for Best Director. Please God don't let a camera go to Ben Affleck.
Ang Lee wins for Life of Pi – his second Oscar win.
Our thought on him:
He is as CUTE.
Lee gives another great speech, loving EVERYONE and mortifying his wife by saying they're married for almost 30 years.
She makes a great "get away out of that" gesture.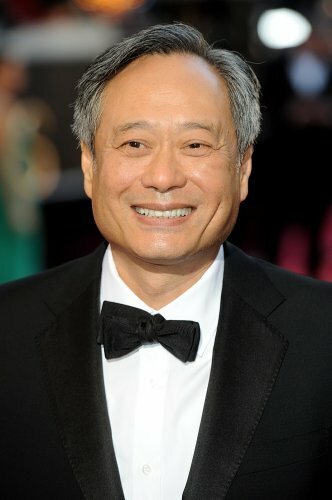 Doug Peters/Doug Peters/EMPICS Entertainment
Who will win the award for Best Actress?
The category features a nine-year-old and an eighty-six-year-old.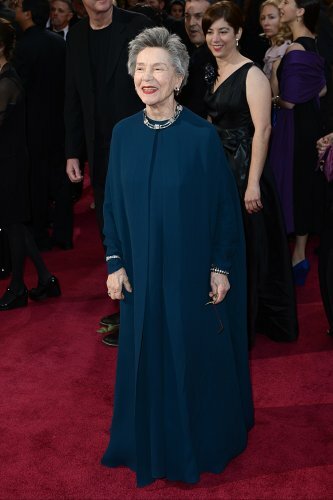 Emmanuelle Riva is 86 TODAY! (Press Association)
And the Oscar goes to THE LUMINOUS JENNIFER LAWRENCE!
Jennifer Lawrence fell. We can't even.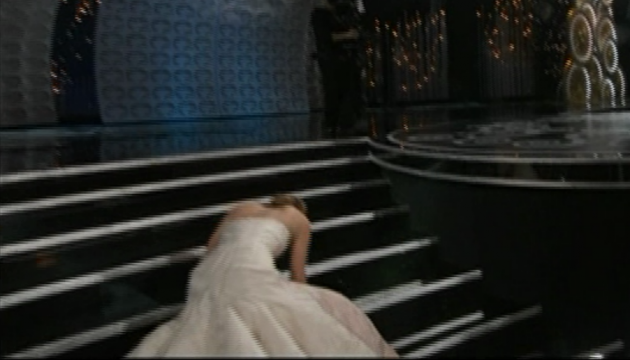 And then Sally Jesse Raphael tweeted about it.
We might get sick in our mouths.

Daniel Day Lewis makes history by becoming the first man to win three Best Actor Oscars.
Meryl Streep presented him with the award, and he's just about charmed the pants off her, and everyone else, with his speech.
His award is dedicated to his mother.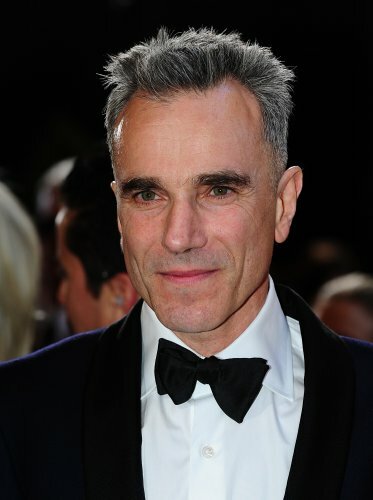 He lives in Wicklah. He's practically one of ours (Ian West/PA Wire/Press Association Images)
Michelle Obama presenting the Best Picture Award live from the White House (with Jack Nicholson back at base)!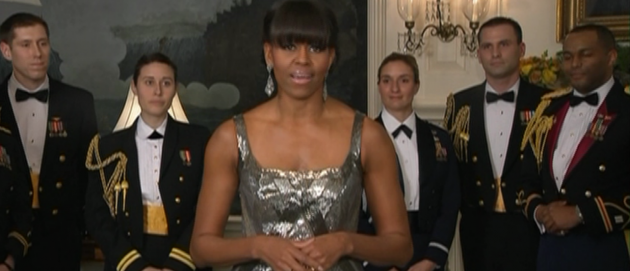 Argo wins Best Picture!
To quote Sinéad:
So many beards!
Props to producer Grant Heslov for the quip:
Well here we are, the three sexiest producers in the business.
It can't be easy to be sandwiched between The Affleck and The Clooney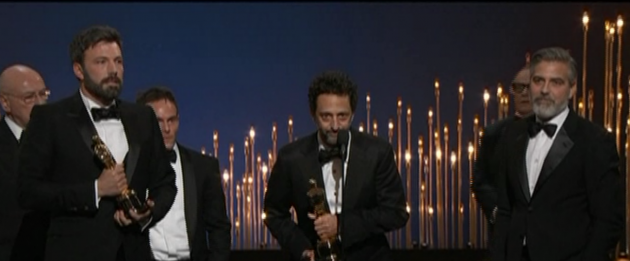 So there you have it.
We're already at work on our mega mother-frocking frock round up.
We'll have the best bits, the after-party duuurt, nay FILTH, and all the Oscars fallout for you later this morning.
And now, we sleep.
Emer and Sinéad, off for a well-deserved glass of lady petrol.