And it's all over again for another year.
*sigh*
But if you missed out on the action, worry not as we at DailyEdge.ie were on hand to capture all the lovely moments and witness Meath Rose Elysha Brennan be crowned Rose of Tralee 2015.
Until next year…
Are we all settled in and ready to go?
Anticipation is already building as to how the Louth Rose may exact her revenge on the Monaghan Rose after she mortified her on stage last night and told the whole country she fancied her brother…
*insert War of the Roses pun here*
And we're off!
We already have the infectious "la la la la la la la la" theme song stuck in our head and fear we will for the remainder of eternity.
Lot of good signs already.
Mon Jen! Well Girls!
23-year-old Sophie Colgan from New York is our first Rose out tonight.
Her "thing" is that her parents didn't give her or any of her siblings a middle name.
She also taught Daithí how to stand in a "t-shape".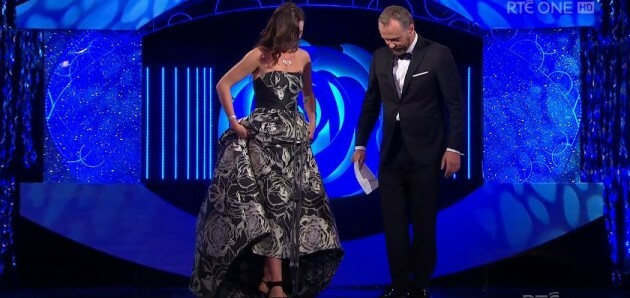 Next out was the Sydney Rose.
She's a nurse and an award-winning filmmaker.
We can barely manage to get up early enough to have a shower before work.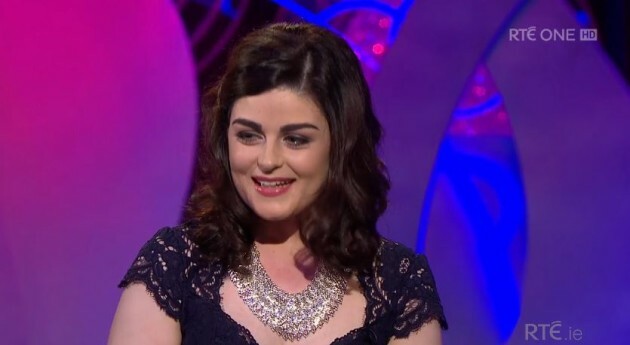 So, Galway Rose Olga Lee just revealed a lifelong obsession with the Rose of Tralee and viewers were treated to a video of her as a child PRETENDING TO HOST THE ROSE OF TRALEE.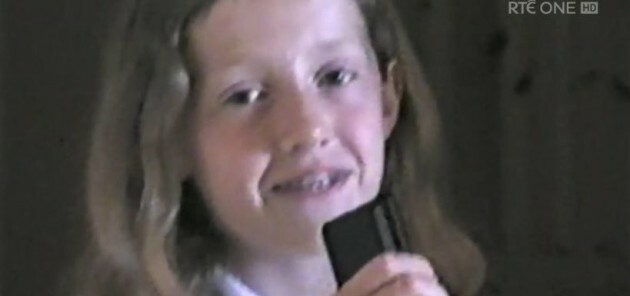 YASS, OLGA!
We've already been treated to one poem, but still none of the Roses have treated us to a gee/Tralee couplet…
Come on, girls.
Do your country proud.
FIRST AWKWARD MOMENT OF THE NIGHT!
After she required help taking off her shoes, South Carolina Rose insinuated that Daithí's suit was a little tight.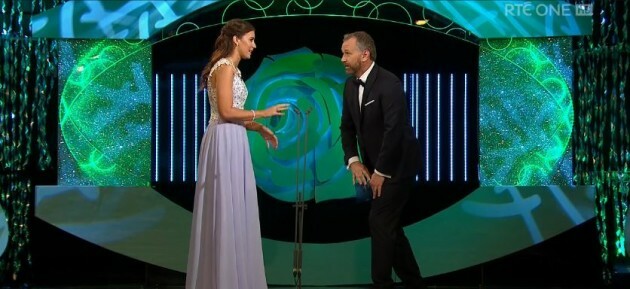 She tried to apologise by saying, "I love you…" at which point Daithí informed her he was married and flashed his wedding ring.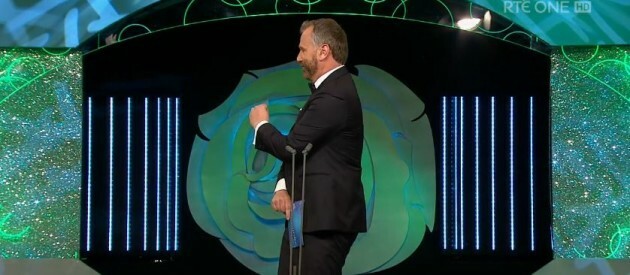 More drama than an episode of Maury.
This is the programme from the 1965 Rose of Tralee.
It's not the greatest show on earth. It's the greatest *free* show on earth.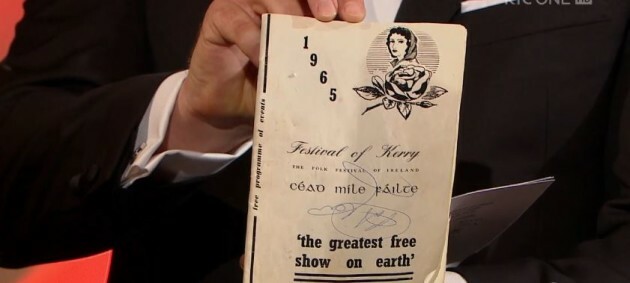 Don't get mixed up.
YES!
The Toronto Rose opted not to read a poem and instead served up some jump rope realness! To the theme tune from Rocky no less!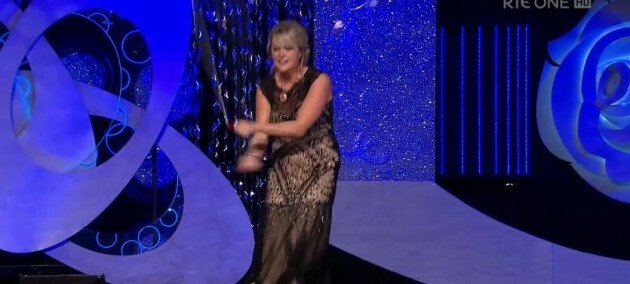 We like your style, girl.
The Dublin Rose's Dad is a Rose of Tralee superfan… and even got to wear the sash.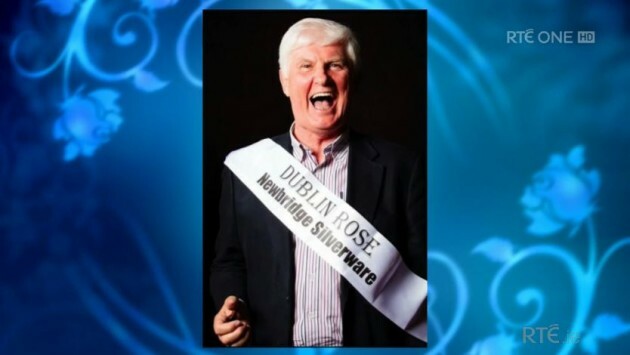 #RoisinsDadForDublinRose
Aaaaand the Dublin Rose just made Daithí O'Sé do a Pilates demonstration on live television.
(He was doing a "Pilates plank" to be precise. Insert your own jokes here.)
New stress dream: being forced to do Pilates on LIVE TELEVISION.
Our thoughts are with you, Paul.
(And with everyone who hasn't a notion what's going on for that matter.)
Meanwhile, the official Rose of Tralee is still treating us to backstage selfies tonight.
Somehow, Maria Walsh still manages to look radiant, even as she's trying to look gas.
Speaking of Maria Walsh, have you read our emoji interview with her?
If not, you can do so here.
Meanwhile, the official Rose of Tralee Twitter account is still treating us to backstage selfies tonight.
Somehow, Maria Walsh still manages to look radiant, even as she's trying to look gas.
Speaking of Maria Walsh, have you read our emoji interview with her?
If not, you can do so here.
IT'S THE LOUTH ROSE!
After last night's antics…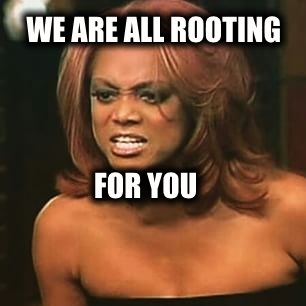 After giddy anticipation about her appearance, Louth Rose came out and confirmed that she only met the Monaghan Rose's brother last night.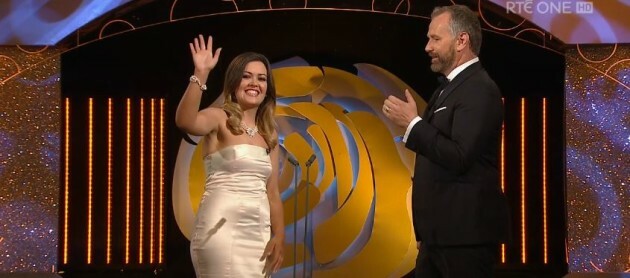 As it turned out, she was also excellent craic and even made a gag about "getting slaughtered on Twitter".
We liked her a lot.
Now we've got the Abu Dhabi Rose on the stage.
She's wearing very trendy get-up altogether and has explained to Daithí that she is under strict instruction to keep her hand in her pocket.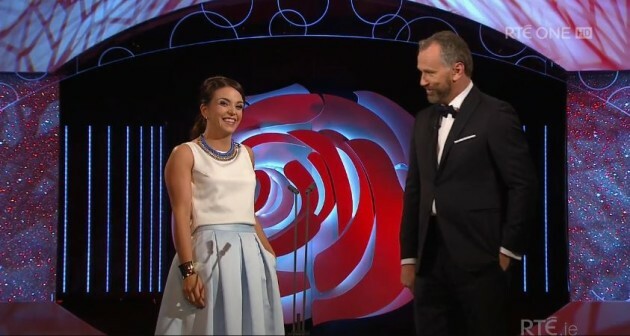 It's called fashion, Daithí.
YES!
Major props to the Rose of Tralee brow team.
The Queensland Rose just regaled us with tales of travelling from Dublin to Knock Airport with her Mam, who worked for Aer Lingus.
Flights were 50p.
Your move, Ryanair.
Well, it's happened.
The Scotland Rose and Daithi O'Sé took a selfie live on stage.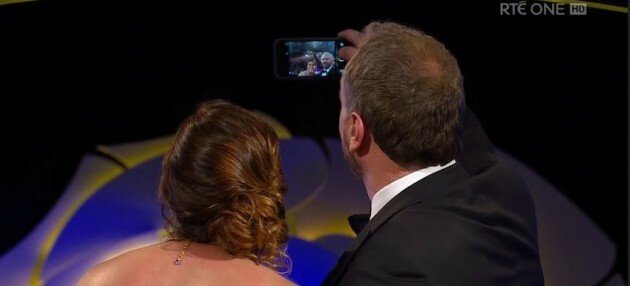 Your granny is not one bit impressed.
"What's this carry on?" she's tutting to herself.
And here's the selfie!
Pretty good selfie in fairness.
Scotland is going to get soooo many likes when she puts this as her Facebook profiler.
Spare a thought for the Scotland Rose's Mam, who not only had to sit through a room of people singing Happy Birthday to her, but had to do it on live television.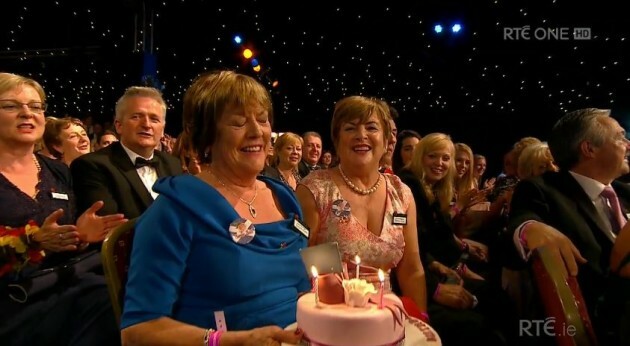 Let the record show that we developed two new phobias tonight:
Being forced to do Pilates in a tux on live television

Having hundreds of people sing Happy Birthday to you at the Rose of Tralee on live television
*wakes up in a cold sweat*
Now we're on to the Texas Rose.
She holds the distinction of being the first Texas Rose from Houston. We're pretending that she's best friends with Beyoncé.
#HTownVicious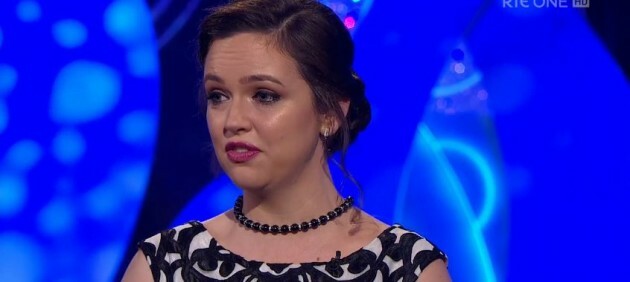 Here is her Dad wearing a cowboy hat as he is legally obligated to do.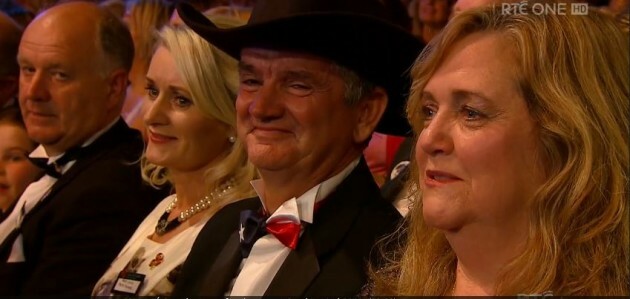 And here is her boyfriend, Joshua. We have a feeling he might be asked for ID tonight.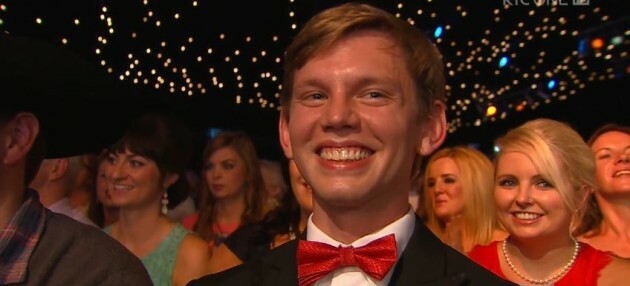 God bless.
We've figured out who Joshua looks like…
NBC NBC
The Germany Rose just got to stand next to the FA Cup (she's a die-hard Aston Villa fan) and got a shout out from an Aston Villa player.
She was so overwhelmed by it all that she said, "This is scarleh. This is mortifying."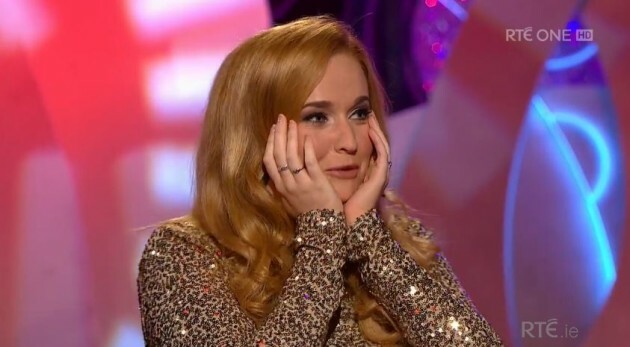 Meanwhile, Twitter is adamant that she didn't actually know who the player was…
It was Leandro Bacuna, BTW, and soccer fans are highly amused.
Our penultimate Rose tonight was the Philadelphia Rose.
She paid tribute to her "Philly sister" Maria Walsh for her services as the Rose of Tralee and for enabling future contestants to be themselves.
<3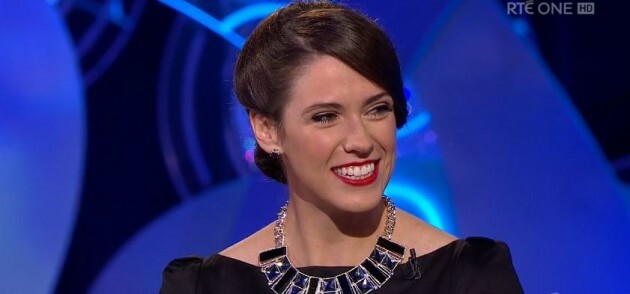 Still, though, you'd feel a little sorry for her having to follow Maria Walsh. It's like having the most successful older sister ever.
And we've come to the end of our Roses!
The Chicago Rose, Maeve McSweeney, had the rather daunting task of being the final Rose. She had an unreal accent and pronounced Chicago as "Chic-ahhh-go" and Bob as "Bab".
She ended proceedings with a very solid rendition of A Song For Ireland.
Looks like we'll have to wait another year for a Rose to do interpretive dance to Maniac 2000, so.
NOW WE WAIT.
Main takeaway from that Rose of Tralee montage?
Your life wouldn't be worth living if you were hungover on the Rose of Tralee tonight.
Too many photo ops, conga lines, waving at crowds, signing children's hurleys, etc. to deal with.
God bless the Roses.
As the judges deliberate, we're treated to a couple of songs from the one and only Daniel O'Donnell.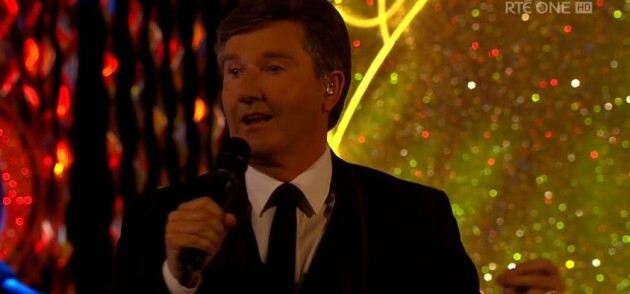 People are dancing in the aisles.
Look at this woman's eyes! That's true love.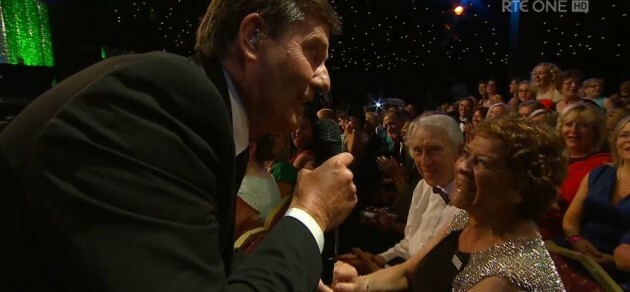 Oh God, we're tapping our toes and gently patting our knee in time with the music.
We are becoming our Mams.
Maria Walsh 4 President, tbh.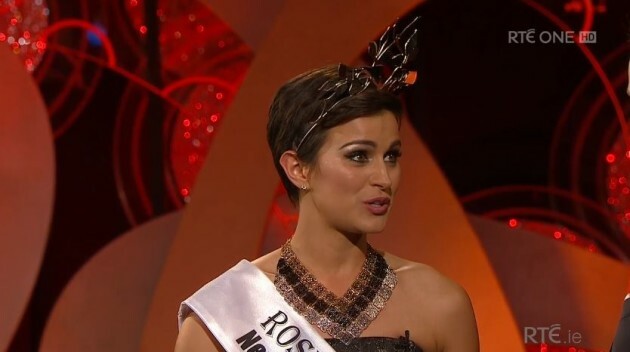 THE MOMENT OF RECKONING.
Who will it be?
Daithí is being handed the envelope…
And the Rose of Tralee is… Elysha Brennan of Co. Meath.
The crown has even managed to stay on her head! It's meant to be.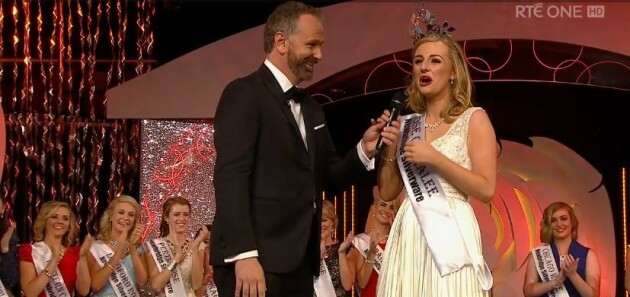 Congratulations, Elysha!