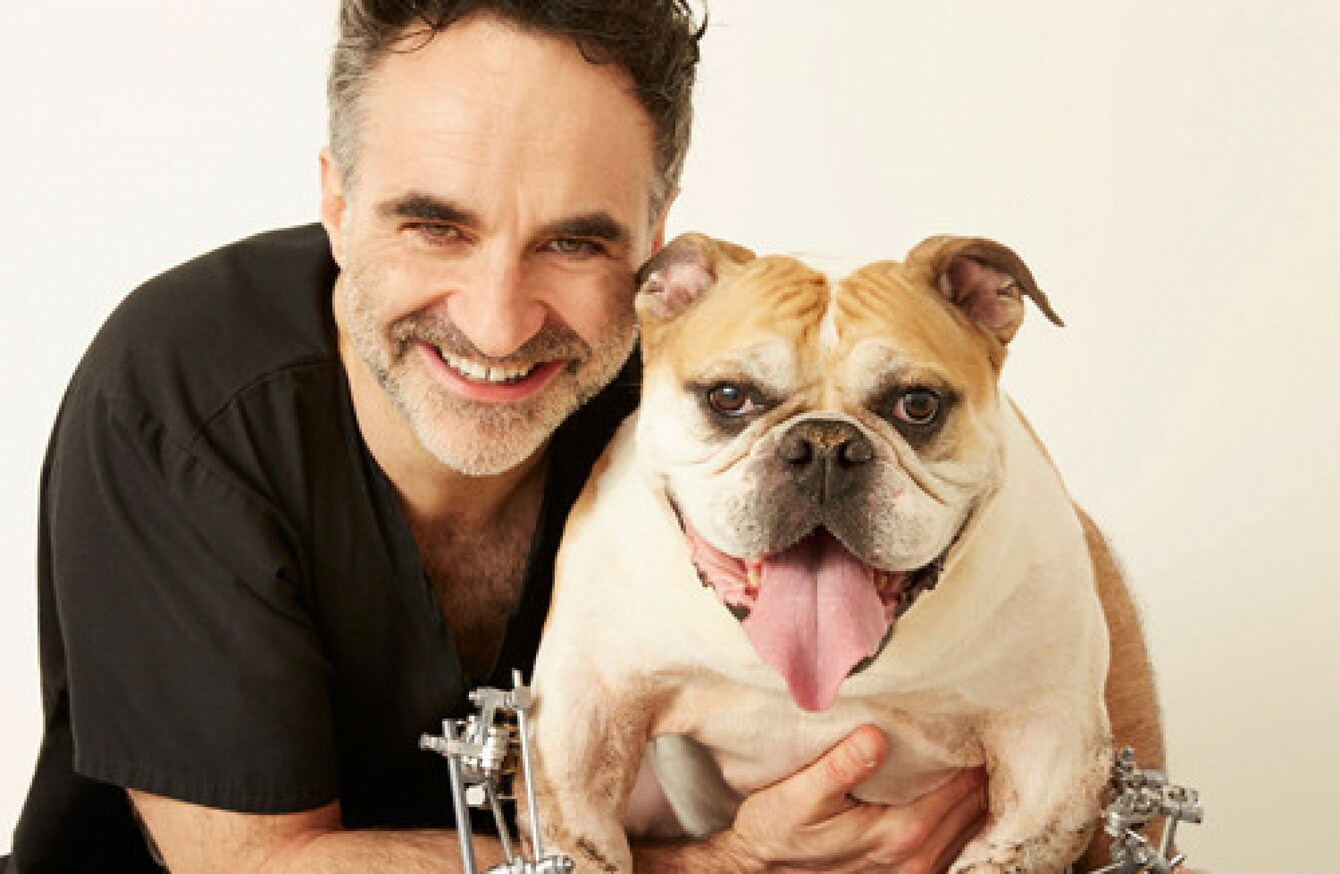 DailyEdge.ie rounds up the TV shows that you'll be tweeting about tonight and talking about tomorrow.
The Supervet (Channel 4, 8.00pm)
Pet-saving superhero Noel Fitzpatrick is back for a new series. Tonight, his first patient is Staffordshire bull terrier Lulu, who has done severe damage to her pelvis after being hit by a car, while Noel and his team also treat a giant schnauzer called Florence who has a sore knee, and a pointy-eared Jack Russell called Muffin who has a mysterious problem with her back legs. They don't call him The Bionic Vet for nothing …
Fallout (RTE One, 10.15pm)
What would you do if you were convicted of a crime you didn't commit? This documentary meets four people who were exonerated after serving lengthy prison sentences for just that, looking at the mental and physical fallout from their long-term incarceration and how they feel now about the injustice that was done to them. Those featured in the doc include Peter Pringle, the last man sentenced to death in Ireland in 1980 and his wife Sunny Jacobs, who served 17 years on death row in the USA.
Unbreakable: True Lives (Tv3, 9.00pm)
Four Irish women, survivors of rape and serious sexual assault, share their harrowing experience of rape and the violence, trauma, anger and desperation that comes with it. A must-watch.

Everybody's talking about ... Sabrina The Teenage Witch
A reboot of your favourite teenage witch sitcom is reportedly in the works. Warner Bros. are taking a stab at it, following the runaway success of Riverdale.
According to Variety:
The potential series would be based on the Archie Comics series "Chilling Adventures of Sabrina," which reimagines the origin and adventures of Sabrina as a dark coming-of-age story that traffics in horror, the occult, and witchcraft. The series is described as being tonally in the vein of horror classics like "Rosemary's Baby" and "The Exorcist," and will see Sabrina wrestling to reconcile her dual nature as a half-witch, half-mortal while standing against the evil forces that threaten her, her family, and the daylight world humans inhabit.
Lordy lord. We can't see Melissa Joan Hart jumping on board with this.

Or flick over for ...
The Great British Bake Off: An Extra Slice (Channel 4, 10.00pm) A look-back on Caramel Week.
Ireland's Rich List (RTÉ Two, 9.30pm) Ireland's wealthiest person is revealed on tonight's episode. (Hope it's me).
The A-Team (3e, 9.00pm) Bradley Cooper and Liam Neeson star in the reboot of the classic '80s TV romp of the same name.
The Russel Howard Hour (Sky One, 9.00pm) A new series from your mam's favourite comedian.
DailyEdge is on Instagram!