WITH Mother's Day fast approaching, DailyEdge.ie wants to reflect on the roads traversed by the mothers in our lives, and the lessons they learnt along the way.
FEW COLLEGE STUDENTS walk the same path in the days, weeks and months that follow graduation.
Shutterstock Shutterstock
Classmates may have led almost identical lives while immersed in the bubble of third-level, but once the cap and gown have been returned, forks in the road present themselves, and it's not long before paths diverge.
And no matter how self-assured the individual, the post-graduation period can be among the most daunting as recent graduates field the 'what's next?' question with ever-increasing frequency, seek to make good on their goals and ultimately begin the next stage of their lives.
For most of us, it's a time of uncertainty, and for one young woman it was made all the more challenging when she found herself navigating pregnancy and contemplating parenthood less than a year after graduating with her degree.
DailyEdge.ie chats to Catherine* about the challenges she faced during pregnancy, the lessons she learned post-pregnancy and the obstacles involved in jugging motherhood and a Masters.
"I was 22 when I got pregnant and 23 giving birth," Catherine, now 26, told us.
I had done my exams in May 2014 and 11 months later in April 2015 I was pregnant, so I wasn't even a year out of university.
Reflecting on her thought process upon learning she was pregnant, Catherine remembers feeling overwhelmed by the prospect.
"I wanted to eventually have kids, but this wasn't the right time because I felt like I needed to have a career sorted, be in a financially-stable position and I felt way too young and inexperienced – and a child myself – to be ready for a child."
I felt that people would think how did this happen, but I had the IUD, and it was ironic that I had chosen it as statistically it's safer than the contraceptive pill in terms of preventing a pregnancy. 
In the early days of her pregnancy, Catherine ruminated over the various avenues open to her, and initially decided to place the child for adoption.
 The choice was abortion or not, then when you don't do that, it's parent or adoption.
Up until the beginning of the third trimester she had decided on adoption, but then questioned whether it was the right decision.
"I felt like I couldn't go through with an abortion and then I said I couldn't place a child for adoption," she remembers.
Adding: "Once your stomach starts to grow and it's less of an 'in the air' conceptualisation of a baby, it's more a growing reality."
I felt that I was in a privileged enough position that I had support from my partner and support from both our parents, and I was trying to imagine a conversation with my child as to why I placed them for adoption and I wasn't able to justify it.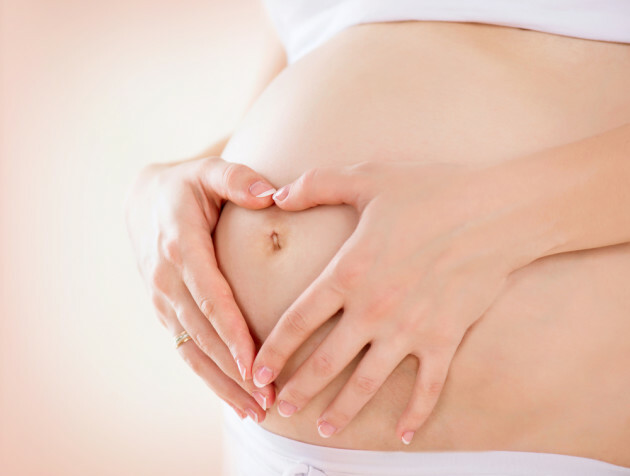 Shutterstock / Subbotina Anna Shutterstock / Subbotina Anna / Subbotina Anna
Over the course of her nine-month journey, Catherine recalls the obstacles she faced changing over time.
"Once I was focussed on adoption, the obstacle was trying to come to terms with what sort of relationship I would have with this child that I was going to be giving birth to and be the biological mother of, but not the parent," she recalls.
This understandably changed when Catherine reconsidered adoption – a decision which gave way to a new set of challenges, or as Catherine dubbed them 'emotional obstacles'.
Once I decided I was going to parent, then there was mourning – a time of grieving what I had presumed my twenties were going to be; a care-free time of freedom. I felt that I was losing that.
Completing a post-graduate degree had been a goal of Catherine's, and she was soon faced with how she might juggle motherhood with a Masters.
I always wanted to go back to college because it had always been the plan. I had always wanted to do a Masters, but I hadn't been sure what in which is why I hadn't done one immediately after leaving college.
"I went on to do a Masters in Gender Studies at the London School of Economics," Catherine explained. "Originally I was going to do Media and Communication there but after Hillary Clinton lost the election I wanted to question the role gender had played in her losing."
This, in addition to her own lived experience, ultimately sealed the deal when choosing her course.
My pregnancy made me more aware of the gender difference. Before then, I don't think I felt there was huge difference in how men and women were treated in this world, but during pregnancy and post-pregnancy, I really felt there was a huge divide.
Addressing the practicalities surrounding the decision to return to third-level was Catherine's next challenge, but she credits a stable support network for being able to take the next step.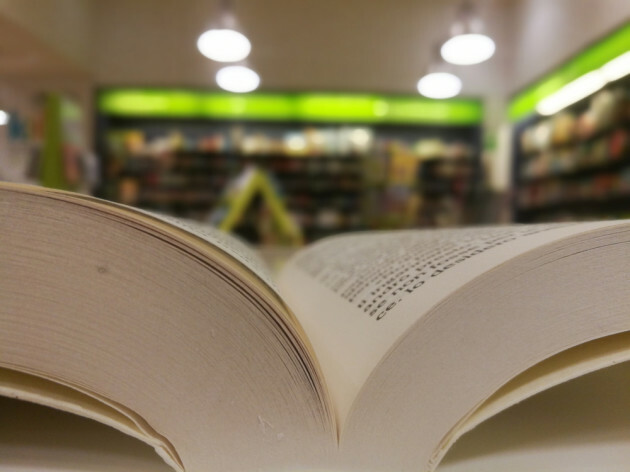 Shutterstock / Eyesonmilan Shutterstock / Eyesonmilan / Eyesonmilan
"I was lucky to be in a position that I was able to do my Masters part-time, taking the slower route," she told us. "My partner had a good job in Dublin so we couldn't leave to move to London for the Masters, so I commute back and forth."
With that in mind, I thought part-time was a better option because I felt that if I was away five days a week when my daughter was 17 months old – as she was when I started the Masters – it felt like a very long time to be away from her, Monday to Friday.
Recalling a particular connection she maintained with her daughter, who is now three, Catherine disclosed an aspect of her morning routine at university.
I wanted to continue breastfeeding her which I did and the World Health Organisation recommends doing that up until they're two, so an obstacle at college was that I had to express milk in the shower every morning; hand express it.
"But by 17 and 18 months, it's not like it is when she's 5 months old," she added.
"I was happy to be able to maintain that connection," Catherine told us. "When I came home I still had that connection. Your body has a physical reminder that you're meant to still be near your child."
Catherine, who will be graduating in December of this year, says she finds it difficult to acknowledge the mammoth task she has undertaken by juggling motherhood with a university workload and a bi-coastal commute.
"I think I'll see it in retrospect," she told us. 
I have really good friends, and if I'm ever having any wobbles, the friends come and lay out the narrative of what I'm doing, and that all feels really reassuring.
"I think it's a very female thing to need an external validation, and not to have that internal words of affirmation for yourself, " she added.
Catherine hopes her own experience will teach her child that when it comes to living life, there is simply 'no set way' of doing it.
"I think that completing a Masters, after having an unplanned pregnancy, will demonstrate to my daughter that there is no set way of 'doing' life," she said.
Life is very long, so don't compare your experiences to anyone else. Try to only compare where you are today to where you were yesterday and where you want to go.
"You can write your own script to life, but simultaneously there are events outside of your control, and you'll need to know how to cope with the curveballs that life will definitely throw at you," she added."Having resilience and realising that nothing will be perfect or as planned is key to enjoying it."
*Names have been changed.
DailyEdge is on Instagram!