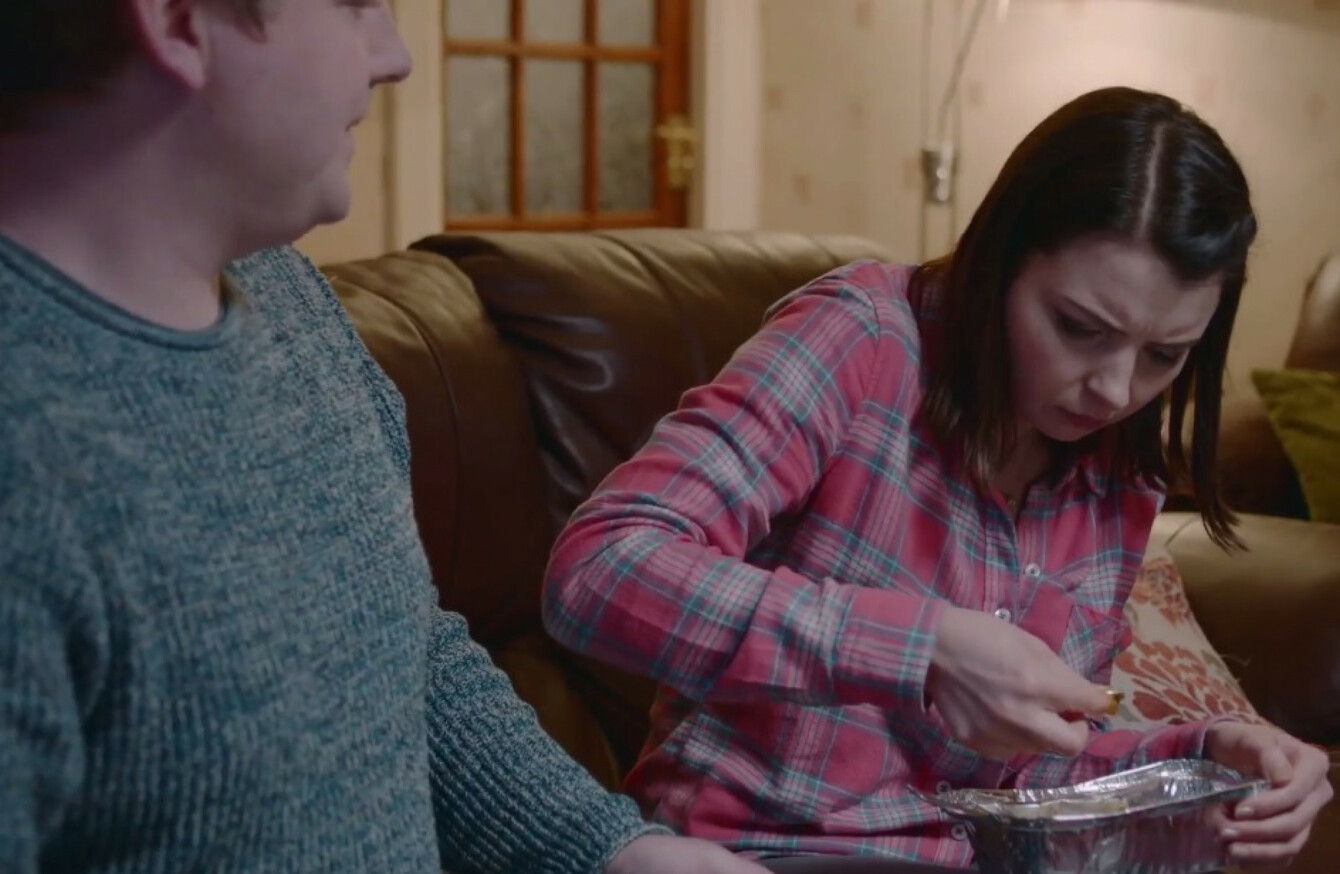 DailyEdge.ie rounds up the TV shows that you'll be tweeting about tonight and talking about tomorrow. 
Nowhere Fast (RTÉ 2, 10pm)
Angela's attempt to put her life back together is off to a rocky start and her mother is angry with her, but an unexpected opportunity could turn everything around. This is also the episode that features the most romantic proposal in the history of Irish television: a ring hidden in a curry chip. #NowhereFast
Elizabeth & Philip: Love and Duty (BBC1, 9pm)
Given The Queen and Prince Philip are celebrating their 70th anniversary this week, Royal chatter is hitting a peak. Tonight, Kirsty Young examines the longest royal marriage in British history through key moments. Alternatively, you could just stick on The Crown on Netflix for a juicier account of their early days.
First Dates (Channel 4, 10pm)
Student Leah is on her first-ever date and sits down for a meal with Ashley, "who has hair to rival Harry Styles and a winning superstar smile". Welder Daniel lacks confidence with women, but bonds with student midwife Emily over their shared passion for romcom films. As long as he doesn't think that Love Actually is a guide to life, he'll be grand.
Everybody's talking about: Saoirse Ronan is going to host Saturday Night Live
On December 2, the Irish actress will take over hosting duties on the iconic show – and she'll be joined by U2 as the musical guest.
It's not hard to imagine SNL going all in on the Irish stereotypes for the night that's in it:
"Top of the mornin' to ya!"
*crowd erupts*
Or flick over for…
I'm a Celebrity Get Me Out of Here! (TV3, 9pm) The contestants are only getting used to the land down under.
Rudderless (TG4, 9.30pm) Comedy premiere directed by William H. Macy. Starring Billy Crudup, Anton Yelchin and Felicity Huffman.
Naked Attraction (Channel 4, 11.05pm) Always a good one to watch with your parents.
University Challenge (BBC Two, 8pm) Boost your self-esteem by getting every single question wrong.
Nigella: At My Table (BBC Two, 8.30pm) Dishes "inspired by her university days". Nigella probably wasn't living off beans on toast and a six pack of Dutch – but we'll find out tonight.