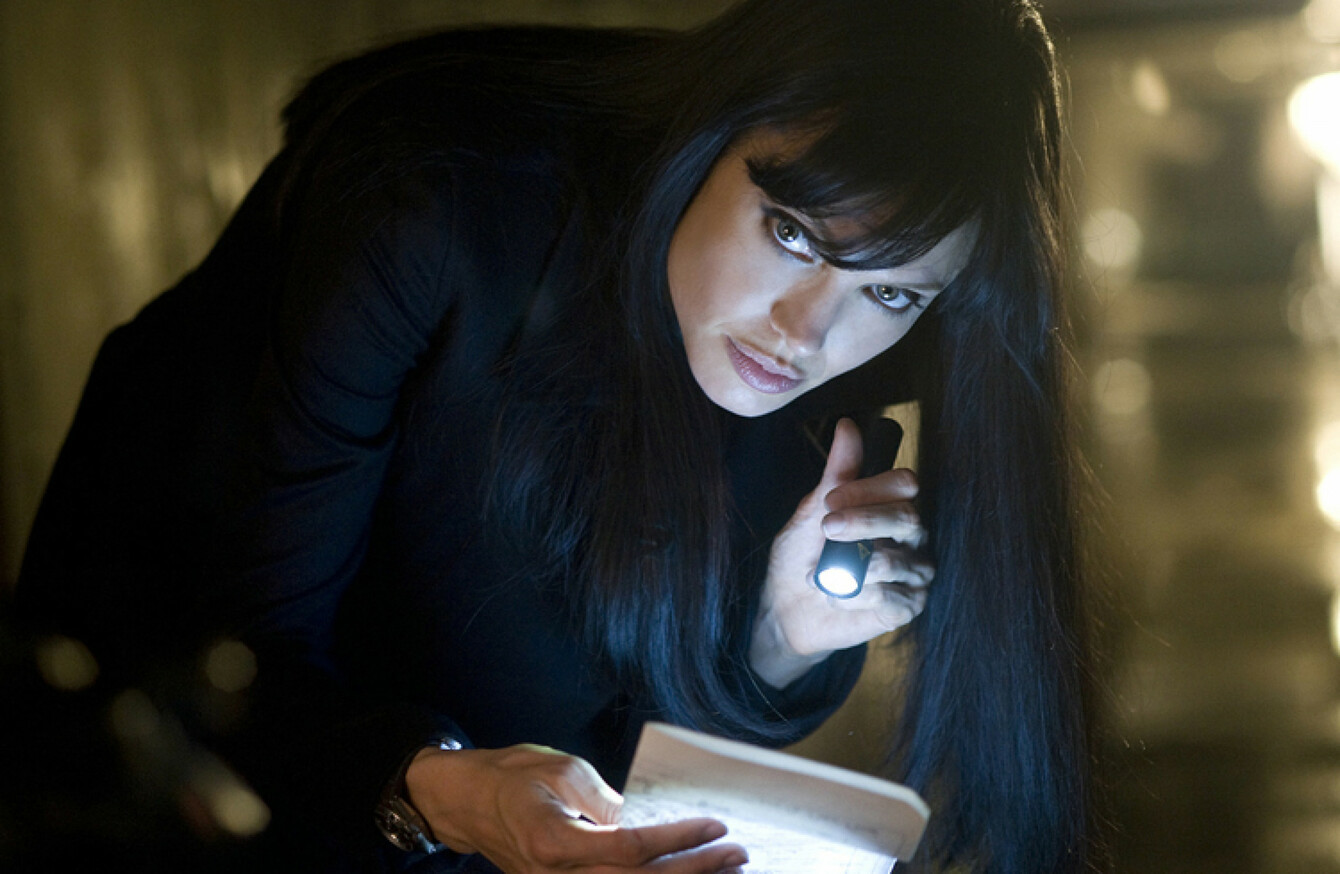 Image: Columbia Pictures
Image: Columbia Pictures
DailyEdge.ie rounds up the TV shows that you'll be tweeting about tonight and talking about tomorrow.  
Salt (RTÉ 2, 9.35pm)
A CIA agent is accused of being a sleeper assassin with a deadly purpose – to kill the Russian president during a diplomatic visit and start a third world war (although we could just turn on the news for that these days). She goes on the run, with her colleagues in hot pursuit – but each attempt to prove her innocence only raises more questions about her identity. Action thriller, starring Angelina Jolie, Liev Schreiber and Chiwetel Ejiofor.
Saturday Night with Miriam (RTÉ One, 9.25pm)
It's basically a Princess Diana tribute show tonight, with her biogrpaher Andrew Morton on the couch to talk about her life in the run up to the 20th anniversary of her death. The designer of Diana's wedding dress, Elizabeth Emmanuel, will also be in studio with the original toile wedding dress and other paraphernalia from the royal wedding. Non-Diana guests include Pat Spillane and Stephen Roche.
Alice in Wonderland (BBC Two, 8.20pm)
A 19-year-old Alice returns to the magical land, having forgotten her previous adventures. She finds the tyrannical Red Queen has begun a reign of terror that can only be ended by slaying the monstrous Jabberwocky – a task she is seemingly destined to attempt. Tim Burton's fantasy adventure based on Lewis Carroll's novels, starring Mia Wasikowska, Johnny Depp, Helena Bonham Carter and Anne Hathaway.
Everyone is talking about… Channel 4′s new show that's being described as the "Masterchef of Lego"
Oh god yes.
In the new Channel 4 TV show "LEGO Masters", eight pairs of amateur fans from across the UK and Ireland will show off their creativity, construction skills and imaginations "in a battle to be crowned masters of the brick."
On board with this.
Or flick over for…
World Athletics Championships 2017 (BBC 1 at 6.30pm) Usain Bolt's final appearance on the track in the relay will be one of the highlights of the evening's events.
The Amazing Spider-Man 2 (ITV2, 8pm) Might not be as good as the first Andrew Garfield version, but a decent watch.
Match of the Day (BBC One, 10.30pm) FEEL THE HYPE. Yes, the Premier League is back, and Gary Lineker is in the hotseat.
Song for a Raggy Boy (RTÉ One, 10.35pm) For a reaaaaly quiet night in, this is the movie for you. Starring Aidan Quinn.
DailyEdge is on Snapchat! Tap the button below to add!