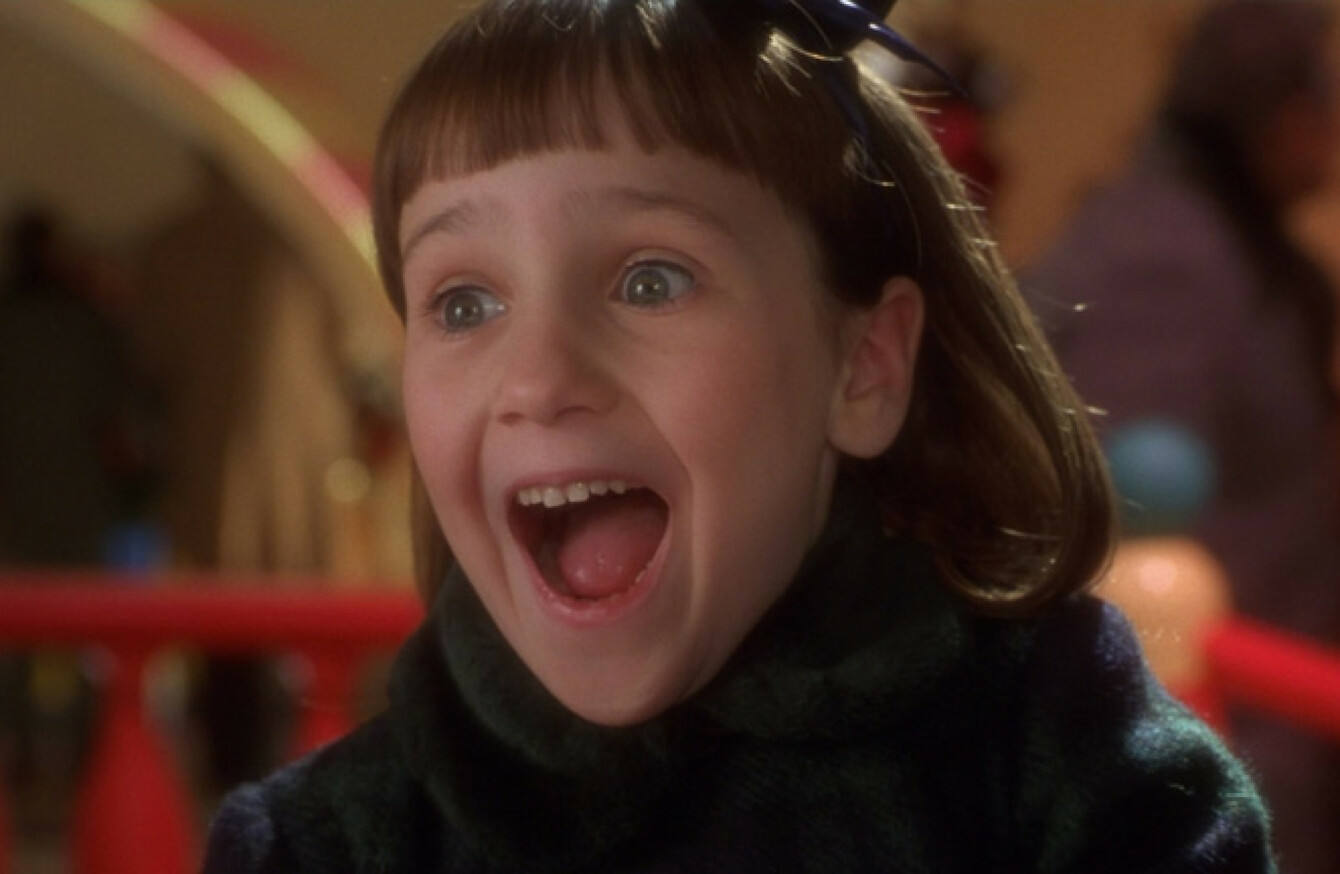 Updated Nov 26th 2017, 4:45 PM
DailyEdge.ie rounds up the TV shows that you'll be tweeting about tonight and talking about tomorrow. 
Miracle on 34th Street (Film4, 6.45pm)
SIMPLY. HAVING. It's so cold outside that it no longer matters that it's not December – Christmas is here. Well, at least, you're allowed to watch Christmas movies. In this remake of the 1947 classic, a woman raises her six-year-old daughter to believe that Santa Claus does not exist, but they both have a change of heart after meeting a department store Father Christmas who claims to be the man himself. When the kindly fellow is accused of being a charlatan, his new friends engage a lawyer to prove his true identity. With Richard Attenborough, Elizabeth Perkins, Mara Wilson and Dylan McDermott.
RoboCop (Channel 4, 10pm)
A corporation that creates military robots seizes a chance to diversify into law enforcement when a Detroit cop is critically injured in a bombing. He is rebuilt as a crime-fighting cyborg, but struggles to regain his free will from his creators' control. Sci-fi thriller remake, starring Joel Kinnaman, Gary Oldman, Michael Keaton and Samuel L Jackson.
The X Factor: The Semi Finals (TV3, 7.30pm)
Dermot O'Leary hosts as the remaining contestants take to the stage, hoping to make it into the grand final, with judges Louis Walsh, Nicole Scherzinger, Simon Cowell and Sharon Osbourne battling it out to keep their acts in the show. Expect drama.
Everybody's talking about: the trailer for the Jodie Foster directed episode of Black Mirror
It dropped on YouTube yesterday:
Source: Netflix/YouTube
It wouldn't be a Black Mirror trailer if it wasn't unsettling viewing tbf.
Rosemarie DeWitt stars as a mother who resorts to drastic measures after her child nearly disappears. In order to keep tabs on her daughter when they're apart, she goes to a very particular extreme to make sure it never happens again.
No details yet, but the series will land on Netflix some time during 2018.
Or flick over for…
Blue Planet II (BBC One, 8pm) Featuring thousands of giant cuttlefish spawning along a restricted area of rocky reef off the south coast of Australia.
Robot Wars (BBC Two, 8pm) Dara Ó Briain and Angela Scanlon with more mayhem.
I'm a Celebrity Get Me Out of Here! (TV3, 9pm) More antics from down under.
Howards End (BBC One, 9pm) The third episode of the four-part series.
The Nathan Carter Show (RTÉ One, 9.30pm) The last in the series. They better play Wagon Wheel to close the show.