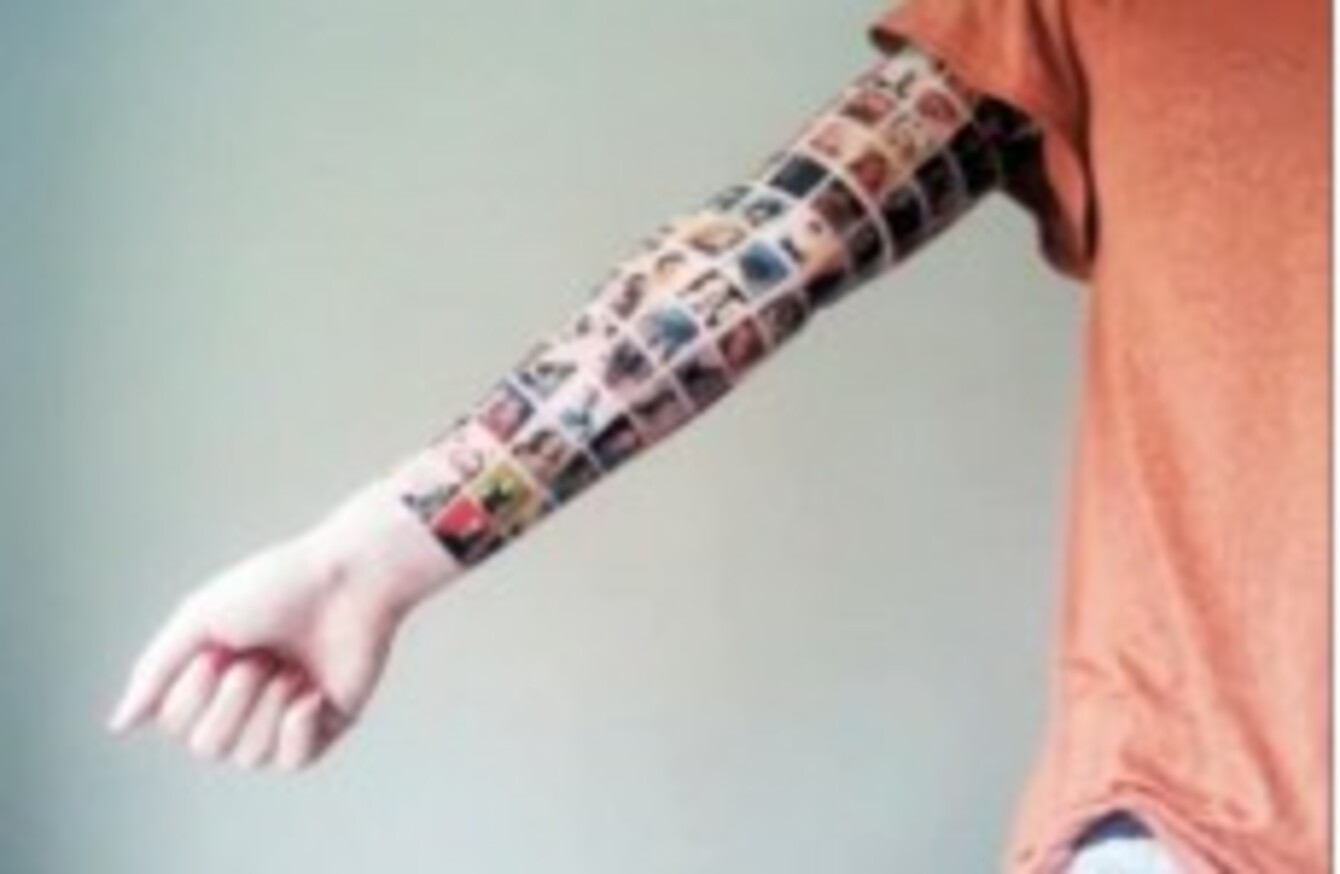 Image: YouTube.com
Image: YouTube.com
Updated 09/06/11
Ok, this looks like a hoax guys. The 'tattoo' artist in question has admitted that the design was a transfer rather than permanent inkwork, according to mashable.com.
(However, as red-faced as we are for falling for it, we are still mightily relieved that a human being has not actually decided to do this to themselves…)
WHAT BETTER WAY to honour your closest 152 Facebook friends than having their faces tattooed onto your skin for the rest of your life?
This was the thinking behind one woman's move to get what she has dubbed her 'social tattoo' – a full sleeve of profile pictures that covers her right arm. "To me it represents who I am right now and the time we live in," the woman wrote on her YouTube account.
Of course – perhaps out of fear of seeming like a social network reject – she was at pains to point out that the 152 lucky faces weren't all of her friends, "just the people I care most about".
She also insisted that she gave the tattoo "a lot of thought" before getting it done.
It isn't the first time that someone has made an effort to transform Facebook into something more than a back hole for productivity; earlier this year an Egyptian man named his daughter Facebook to honour the role the site played in the country's revolution.
In May, an Israeli couple also turned to Facebook in their quest for an unusual name for their newborn daughter. They named her Like after the 'thumbs up' function on the social networking site.
"If once people gave Biblical names and that was the icon, then today [the 'like' icon] is one of the most famous icons in the world," the newborn's father Lior Adler said.