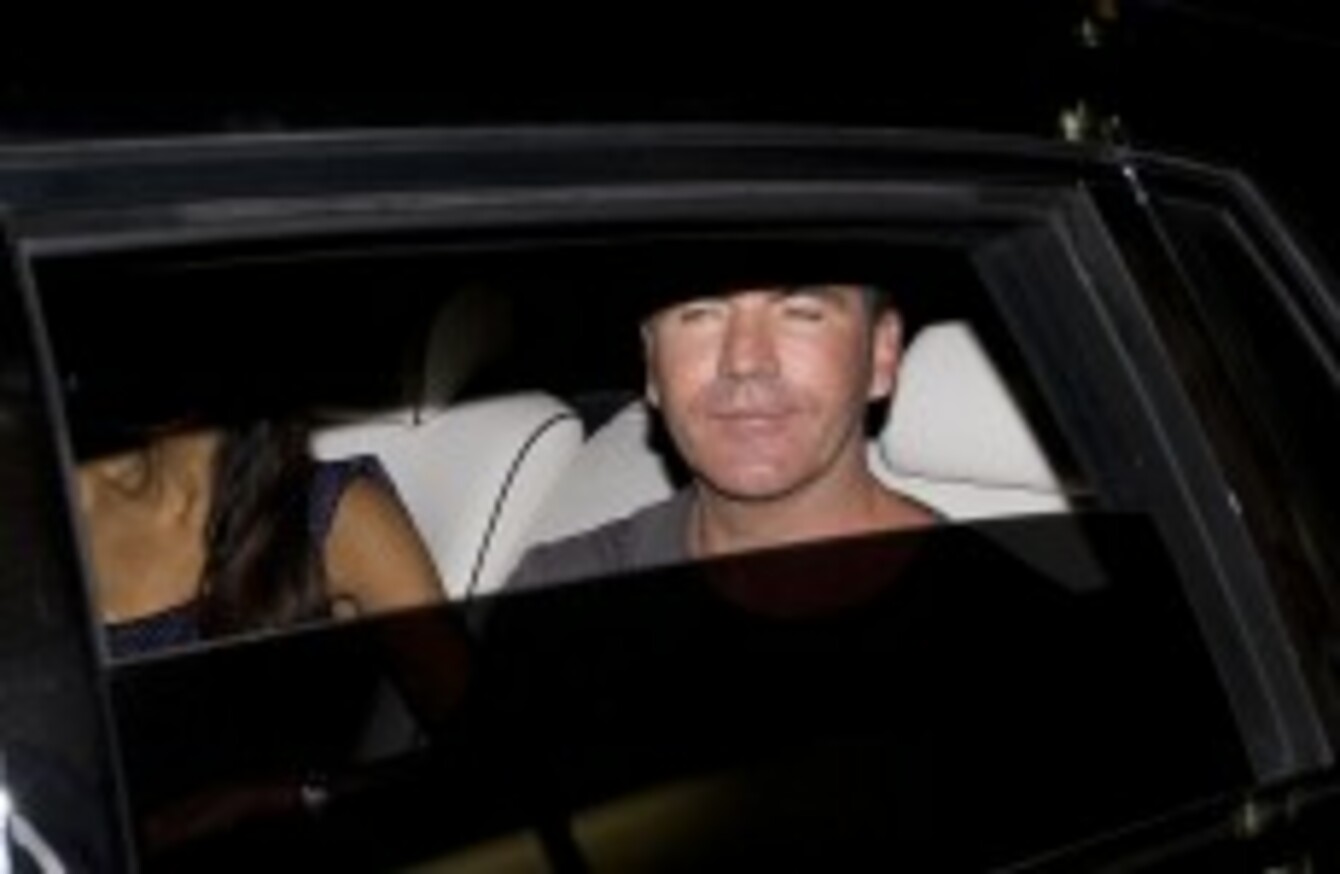 Simon Cowell leaving the studio after filming an episode of Britain's Got Talent last month
Image: Roy Catherall/Press Association Images
Simon Cowell leaving the studio after filming an episode of Britain's Got Talent last month
Image: Roy Catherall/Press Association Images
SIMON COWELL HAS called in the police after a blogger claiming to be a music industry insider alleged that the results of Britain's Got Talent are largely fixed.
The anonymous writer claimed that 12-year-old show favourite Ronan Parke already had a management deal and was being groomed for success by Cowell's label long before the show began. The allegations sparked an internet furore after being posted yesterday by the blogger, who claimed to be an executive with Sony Music UK, the parent company of Cowell's firm Syco.
The blogger also alleged that Ronan Parke had been given intensive voice coaching and personally restyled to appeal to audiences – again before the show began. Parke, who has been compared to teen superstar Justin Bieber, will compete in Saturday's BGT final after handily winning the viewers' vote on Monday's show.
A Scotland Yard  spokesperson confirmed to AFP that Cowell's lawyers had visited a London police station to report an offence of "malicious communications". Syco said in a statement that there was "no truth in this story whatsoever", the Guardian reports, adding:
Ronan first came to Syco/Sony's attention when he entered this year's competition. Syco/Sony Music will not hesitate to take whatever legal action is appropriate to prevent further publication of these unfounded allegations.
By today, the blog post – entitled "Britain's Got Talent and the Ronan Parke connection" – had been taken down after threats of legal action by Sony and Syco. However, an abridged version has been published on the Daily Mail website.
Ronan Parke's mother Maggie also denied the allegations. Asked about the blogger's claim that Ronan was head-hunted by Syco scouts who had seen him performing at a birthday party, she told the BBC:  "It's laughable, to be perfectly honest with you, and it couldn't be further from the truth."