EVERY WEEKDAY MORNING, DailyEdge.ie rounds up the best of the day's celebrity dirt from the top to the very bottom.
As it turns out, Kim Kardashian doesn't fancy going into politics.
Kim had been touted to go into the political world after she became an advocate in the case of Alice Marie Johnson, a 62-year-old grandmother who had spent the last two decades in prison for a non-violent drug offence. She's been flat out, in fairness.
She had spoken out about her desire for Alice to be freed from jail and even met with Donald Trump at the White House to talk about Alice's situation.
Speaking on the Today show with Hoda Kotb, Kimmy said her work is pretty much done in the arena of politics.
"I'm still doing me, but I enjoy this. This has fulfilled my heart, and since I feel so fulfilled why would I stop that?
It became this mission that I just didn't want to give up.
"I think to some people it might seem like, "OK, Kim made a phone call to the President, showed up," [but] we had been in talks and working on this for seven months. It wasn't an instant thing." (Elle)
Paloma Faith isn't mincing her words when it comes to motherhood. 
In a new interview, the singer opened up about her experience starting a family with husband Leyman Lahcine in 2016.
"Dont get me wrong, I love my child. But it's hell. You lose the will to live," she said.
She also revealed she had cut her maternity leave short due to financial constraints:
I think it was a combination of wanting to stay relevant but also generating an income. My accountant called me and said, you need to think about earning some money now, because otherwise…' [she remembers.] 'I had a little panic."
She also spoke about her decision to raise her child as gender-neutral, and how her comments were misconstrued.
'I wasn't saying 'let's mutilate my child's genitals. I do totally think that people should live as they choose to but I wasn't talking about that.
"I was talking about actually allowing my child to have all the opportunity that they can. Because I was raised like that myself. I was always called a girl but I had Lego and Meccano and I had dolls but I didn't like them so I had the choice." (i Magazine)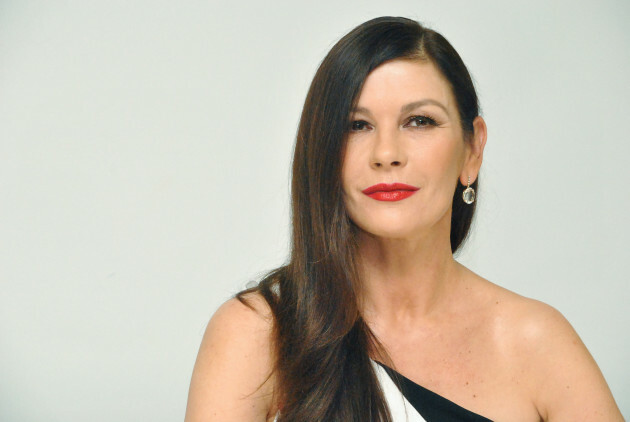 SIPA USA / PA Images SIPA USA / PA Images / PA Images
Catherine Zeta-Jones says she's no longer going to apologise for being rich and good-looking. 
The Welsh star, who is married to Hollywood legend Michael Douglas, says it is high time she stops apologising for her £200 million fortune, stunning looks and Oscar-winning talent.
Catherine, 48, says: "One thing I'm not is humble any more. I'm sick of being humble. I really am. 'So sorry I'm rich, so sorry I'm married to a movie star, so sorry I'm not so bad looking.'
No sorrys. Enough. All that is important to me now is my work. That's what I love and the rest of my life is a joy because I've got two beautiful kids and a healthy, happy husband. It's all good, and I'm not going to be humble for that either."
There's a new attitude we should all be adopting come payday. (Mirror)
And all of today's other celebrity dirt…
Katie Price has confirmed her children with Peter Andre, Junior and Princess, no longer with her. (The Sun)
Ed Sheeran's written a tune on Boyzone's farewell album. (DailyEdge)
One of RTÉ's presenters is earning more than €300k, joining Tubs and Joe Duffy's club. (Goss.ie)
DailyEdge is on Instagram!