CHOCOLATE MILK IS nice and all, but there's a line. Well, there's literally a contsant line to buy Lewis Road Creamery chocolate milk since it went on sale in New Zealand three weeks ago. LOOK!
What's going on?
The milk is now in such a huge demand, people are starting to lose the run of themselves and buying the rarity in bulk, causing shortages. As a precautionary measure, security guards have been assigned to monitor the fridges that contains the smooth brown nectar. Bottles have even been limited to two per customer in some supermarkets. One shop sold out of 500 bottles in 90 minutes.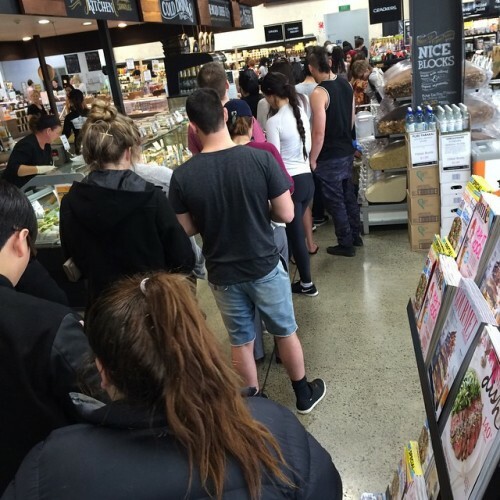 chloehanna1004 chloehanna1004
So is it all gone?
People are so desperate, some people are taking to the net to get their fix. The liquid gold is selling for up to $25 on New Zealand online marketplace TradeMe and people are actually buying it. Some chancer has even started bidding at $2,000.
Stop the madness, when will it end?
The company said on Facebook that they are "literally overwhelmed" by the response and apologised for the shortage, but won't be mass producing and compromising the quantity any time soon.
We had no idea demand would be so great. However, we are not a big corporate with endless machinery and deep pockets. We are a small independent and passionate New Zealand company that's just finding its feet and believes Kiwis deserve the best dairy produce. We've been right so far with our butters and milk and cream, and wildly right with Chocolate Milk. Our equipment is running at full capacity and we are working around the clock to produce as much Chocolate Milk as we can. We do hope we will be able to source additional equipment to increase supply but it takes time and we won't do anything that compromises the quality of our product.
Basically, don't expect it to hit the shelves of SuperValu.
It must taste like heaven
The milk is described as "the perfect marriage of New Zealand's best milk and New Zealand's favourite chocolate" and combines Lewis Road's Premium Whole Milk with Whittaker's 5 Roll Refined Creamy Milk Chocolate. In a taste test by Stuff.co.za found that it was indeed the overall taste winner, up against five others, described as "very creamy", with "lots of flavour".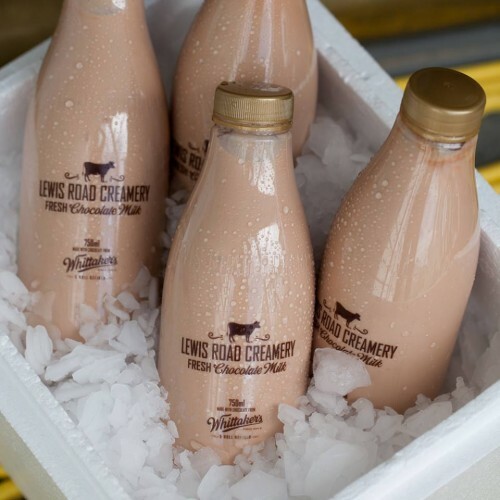 Lewis Road Creamery Lewis Road Creamery
Well, that explains it then.