ROSCOMMON'S OWN CHRIS O'Dowd was on Jay Leno on Wednesday night to promote his film The Sapphires.  It was out here ages ago but it's only being released in the US now.
We watched it to ensure you didn't miss anything important.
Here's what we learned.
Jay Leno has a unique perspective on Limerick
Apparently he has a sister-in-law living there, and he called it the 'Beverly Hills of Ireland'.
The Rubber Bandits must be delighted with that.  ( Warning: some NSFW language in the video.)
YouTube/rte
Chris looks like a giant beside Vanessa Hudgens
He is tall and she is tiny, the combination is really something.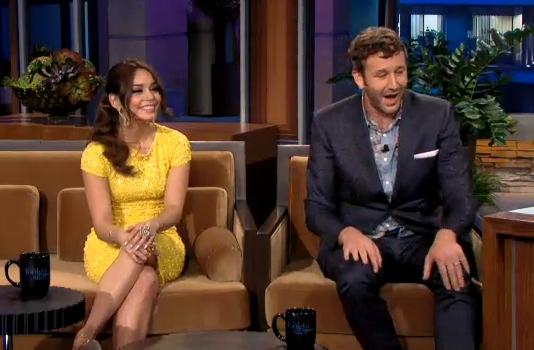 Chris is not a natural pianist
YouTube/tonightshownbc
Chris used a surprising tactic during his early auditions
Chris spoke about the fact that when he first started going on auditions he was told hat his number one priority should be 'making an impression'.  So, he decided that at every audition he would pretend he had just been bitten by a dog.
It all went well until he auditioned for the same people a second time and they called his bluff.
We admire his chutzpah.