THAT LITTLE PAW. There's absolutely no coping with the cuteness that is the latest arrival at Dublin Zoo.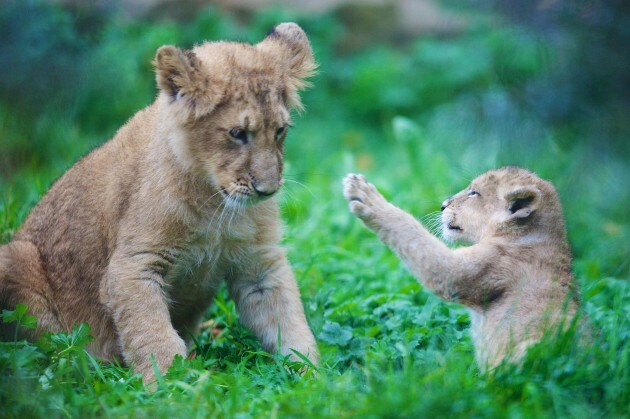 Patrick Bolger Talk to the paw. Patrick Bolger
Mum Sita and dad Kumar welcomed a new female Asian lion cub on the 11th of August. The cub is now little sister to Kuno, born in the Zoo back in May, who she can be seen sassing above.
Patrick Bolger Brother Kuno cracks a smile. Patrick Bolger
Asian lions are endangered species, with currently only 350 in the wild-all living in the Gir Forest in India. The two births are the result of Dublin Zoo's international breeding programme.
Team leader Ciaran McMahon said the little fluffball is adapting well and is a total mammy's girl:
The female cub is settling in very well. At two months old she now weighs an estimated 6kg and has developed a strong bond with mum Sita.
So, what should they name her? Suggestions in the comments.