MANY OF US remember East 17 with a certain fondness and they certainly bring with them a whole load of 90s nostalgia.
However, this was the grim scene at their gig last night in The Academy, Dublin:
Photographer Tom Flynn was at the gig, and he estimated the attendance on his Instagram as:
Between 20-30 people all scattered around the venue
The posters for the gig had been spotted around Dublin recently, so there was no lack of promotion
Perhaps it was that very lack of Brian Harvey that stopped the masses turning up.
The show was hosted by the, in this instance, ironically named concert promoters Dublin Turn up – and here was the bill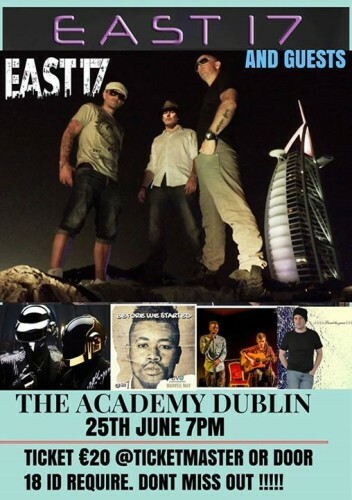 Facebook Facebook
Yesterday afternoon they sent out this message on the event's Facebook page
Facebook Facebook
The three members of East 17 currently are Terry Coldwell, John Hendy (both of the original band) and new man Robbie Craig.
DailyEdge.ie has inquired with the venue for official confirmation of the numbers that attended.
It turns out the support act included a tribute to Daft Punk too
A poor showing from East 17′s die hard fans in Ireland. What happened, lads?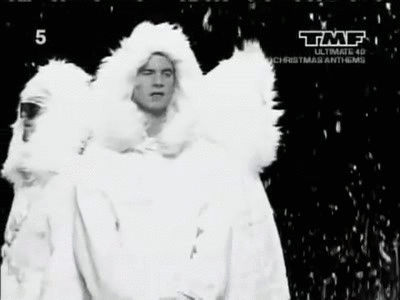 Makeagif Makeagif