IF YOU FANCY yourself as a bit of a competitive eater, here's a few challenges to set yourself around Ireland.
1. Spurs steakhouse challenge, Liffey Valley Shopping Centre
You have to call ahead to set this one up, be warned. They'll give you four 16oz steaks and two sides of your choice. If you eat it within 30 minutes, it's free. Anything over that, and you've to pay €60 quid. High steaks…
Randy Santel / YouTube
2. Hogs and Heifers Hot Wing Challenge, Swords
Get a free meal if you can scoff ten wings with ghost pepper sauce in ten minutes limit.
Be sure to be prepared for the ten minute afterburn, too. Hey, you'll get a tshirt and place on the Wall of Fame, it's worth it.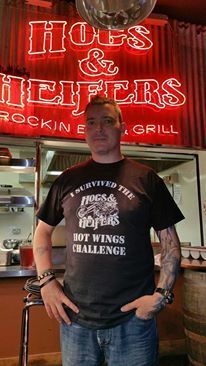 3. Aussie BBQ's Great white Challenge
Eat as many Great White burgers as you can in 60 minutes, and you'll get a place on the Wall of Fame AND a fifty euro voucher. The record stands at four and a half in under an hour.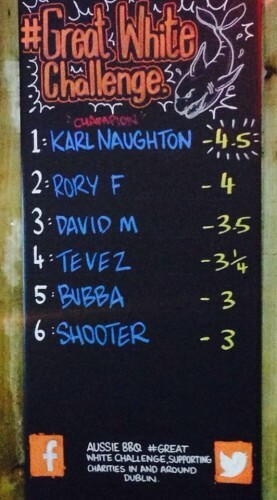 AussieBBQIre AussieBBQIre
4. Pinheads Pizza, South Circular Road
This is the home to what claims to be Ireland's largest pizza. It's 32 inches and costs €32, BUT you get it for free if you take less than 32 minutes to fit it and two milkshakes inside your gut. You'll also win a place in the Hall of Fame. Challenge, ON.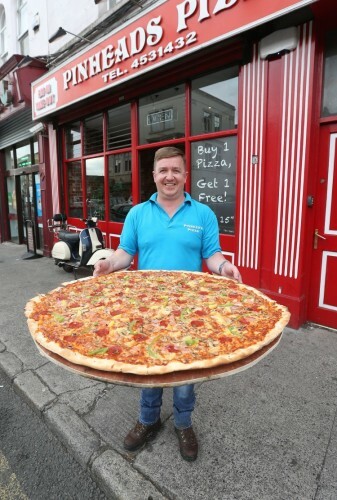 Pinheadspizza Pinheadspizza
5. Four Star Man V Pizza, Galway
Call up the Dominick Street Four Star to set this up. You and a friend must eat a 24 inch pizza in less than 20 minutes. If you fail, you have to pay €20, but it's on the house if you succeed.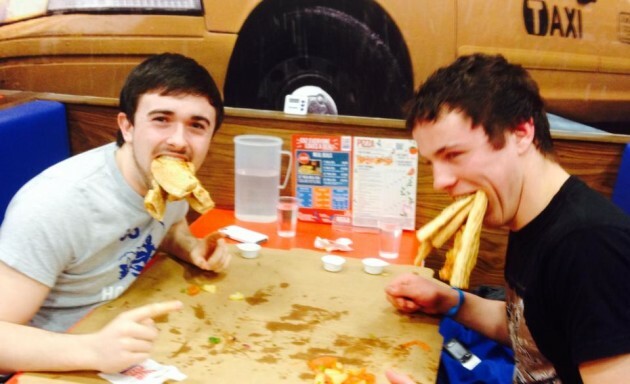 Four Star Pizza Four Star Pizza
6. Scotty's 5×5 Burger challenge, Galway
Think you can put back five .5 lbburgers and a side of chips and coleslaw in 30 minutes? Scotty's Steakhouse think you can't, so if you CAN, you get the meal free and a place on their Wall of Fame.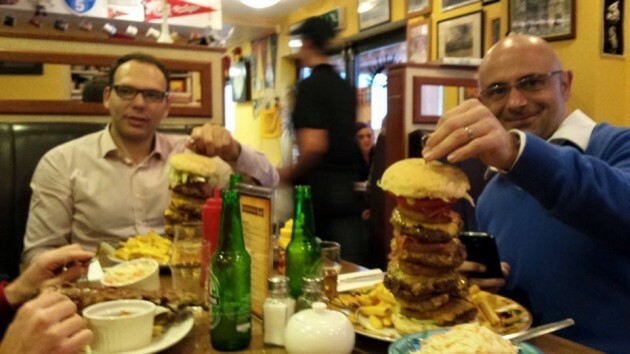 Scotty's Steakhouse Scotty's Steakhouse
7. Boojum Savages, Millennium Walkway
Grab a team of six, and see how fast you can eat six Boojum burritos. The winners get tshirts and a place on the Hall of Fame.
Boojum Boojum
8. Ghost Wings challenge, Cortina's Dundrum
These contain the Scorpion Pepper, must eat 1lb of them in 20 minutes. You get the meal free if you do it, and kudos.
9. Grapevine breakfast challenge, Sligo
If you finish this plate in a half an hour you get it free. NO BOTHER.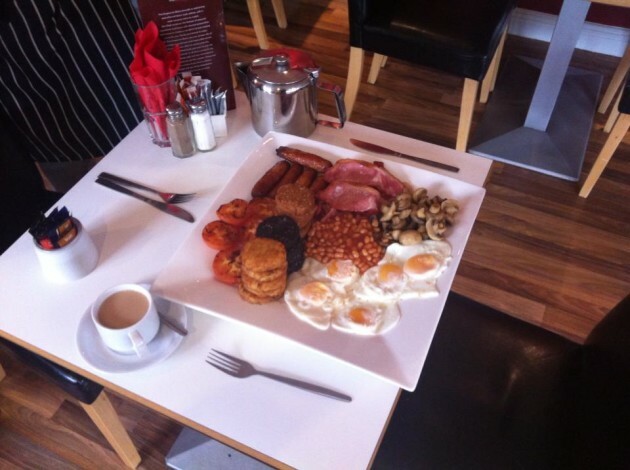 The Grapevine Bistro The Grapevine Bistro
10. Murphy's Law Breakfast Challenge, Westmeath
Put back four eggs, four rashers, four hash browns, four black and four white pudding, four fried tomatoes, friend mushrooms, a bowl of beans and a bowl of chips. Get it into ya in 30 minutes. No bother with a hangover.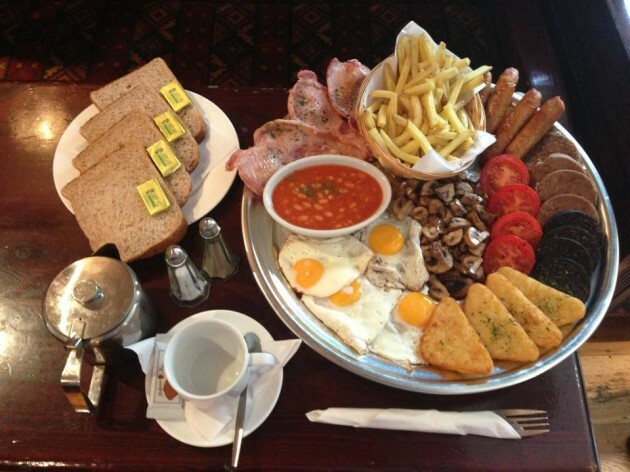 Murphy's Law Murphy's Law
11. The Godfather, Cork
Tony's Bistro in Cork wants you to finish this mammoth fry. Eight sausages, six rashers, 6oz steak, four slices of black and white pudding, gour hash browns, two bowls of chips, two fried eggs, two scrambled eggs, bowl of beans, bowl of fried mushrooms, three fried tomatoes, a bowl of onion rings, six pieces of toast, three slices of soda bread, washed down with tea or coffee. You've got two and a half hours to do it. GOOD LUCK.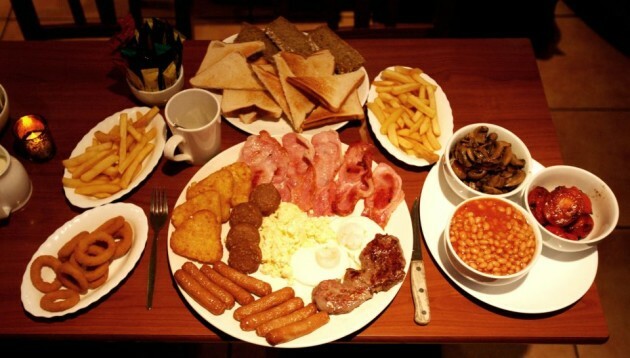 Tony's Bistro Tony's Bistro
12. Judge Roy Bean's 64oz Steak Challenge, Kildare
You've got one hour to wolf down six steaks totalling 64 ounces, with a side of chips, onion rings, salad, and coleslaw included. If you fail, it's sixty quid, but if you win, you get it free AND  a free tshirt.
Randy Santel / YouTube
13. Revolution's Mega Burger Challenge, Waterford
Can you put back a 1.5lb beef burger with bacon and a side of fries in 25 minutes? Of course you would.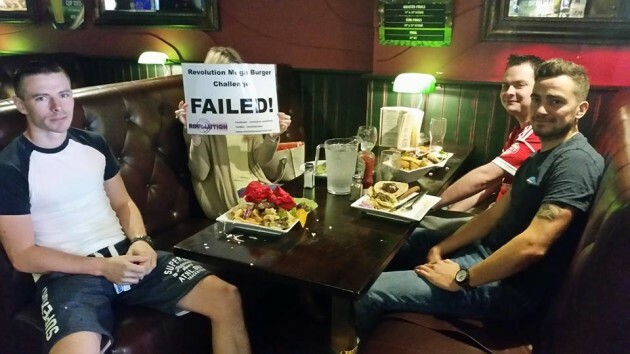 Revolutionwaterford Revolutionwaterford