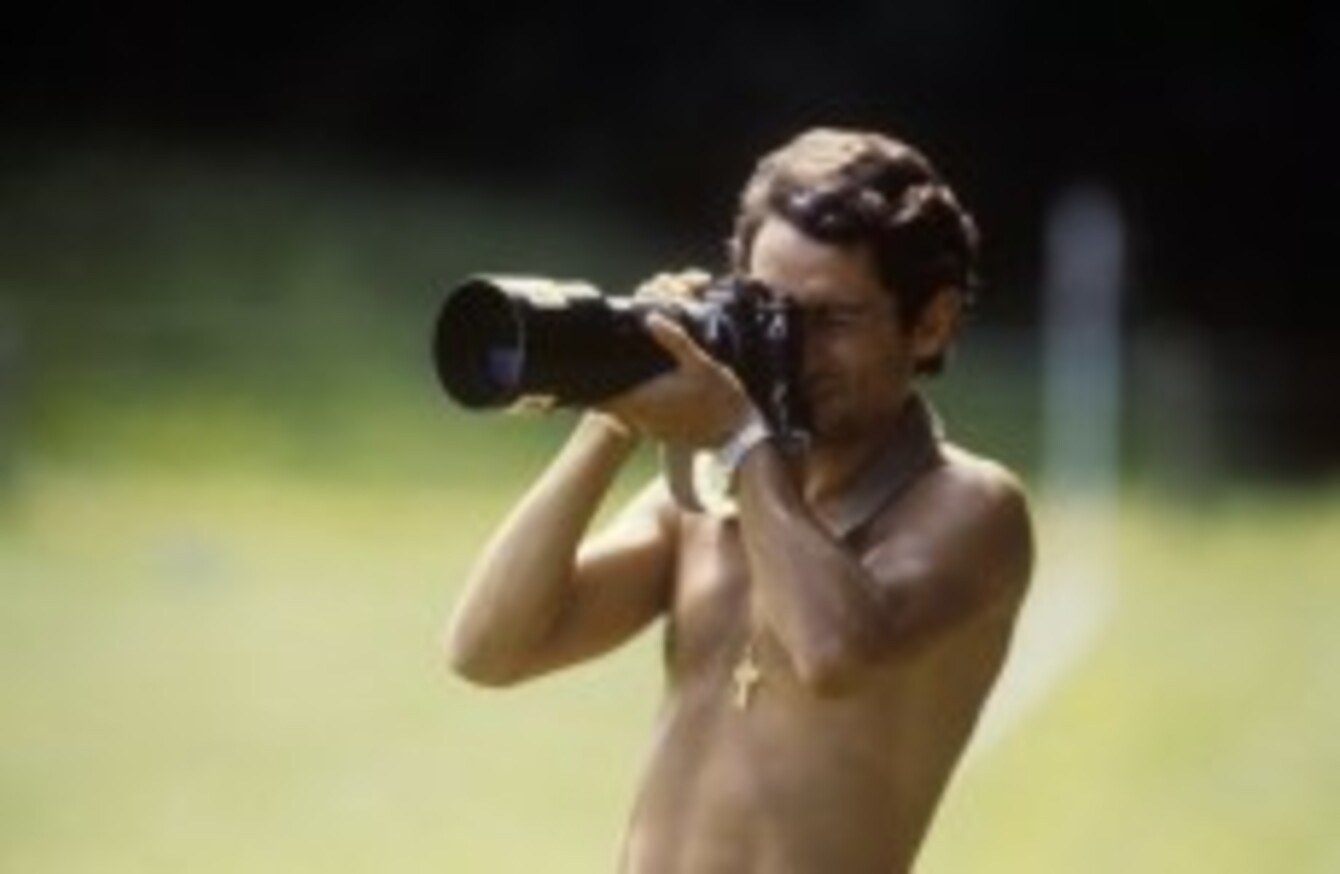 Yes, that's Ossie Ardiles in 1982.
Image: Duncan Raban/Duncan Raban/EMPICS Entertainment
Yes, that's Ossie Ardiles in 1982.
Image: Duncan Raban/Duncan Raban/EMPICS Entertainment
A CROUDSOURCING PROJECT aiming to gather perspectives on daily life across the globe is to kick off tomorrow.
Aday.org has asked professional and amateur photographers to take as many pictures as they can on 15 May and upload them to its site. Some of the images will then be chosen for a book, while others will feature in exhibitions to document one day in our lives.
Organisers say: "Photography is a wonderful tool of communication. Pictures transcend the barriers of language, age, gender and culture. If we are to improve understanding between people, it is important that we share the way we live and who we are."
Every single photo uploaded to the site will be saved for future research and education.
The project is interested in every aspect of life and photos will be divided into various categories – home, work and connections – as well as subcategories.
The initiative has gained much support from well-known figures, including Mary Robinson Archbishop Desmond Tutu and Richard Branson who all sit on the Aday.org global advisory council.
The Aday.org uploading site will be available for 48 hours due to international datelines but it can only be used for the 24 hours of 15 May where you live.
So, what should I shoot?
The simple answer – everything. The more photos, the better.
Organisers, however, do want as much information about what is in the image and who the photographer is. Each main category has two sub catgories that are all about personal interpretation of situations or objects.
In the home category, the tags 'treasure' and 'junk' are to encourage people to show their most loved and hated items.
We believe that what we love and what we hate, says a lot about us as persons. But it also tells about our times and local cultures. When this archive becomes an historic reference it will be exciting to see how the value of these objects has changed with time. Maybe todays treasure is tomorrows junk?
In the work category, the headings include 'power' and 'purpose'. More abstract themes, they are harder to capture but project managers want to get a sense of what or who has power over individuals in society. On the idea of 'purpose', they say work is often a lifeline but is seldom photographed in a large or meaningful way.
The quality of the camera does not matter as the group wants to encourage people from all walks of life to participate – from astronauts to farmers and students to CEOs. Even mobile phone camera shots can be submitted.
Full copyright of each image remains with the photographer but by uploading them to the site, full permission is granted to Aday.org to publish them as they see fit. The idea was first formulated by Swedish non-profit organisation Expressions for Humankind.
The book, A Day in the World, is due to hit stores in October this year.