IN THE WISE words of the great Taylor Swift, 'We are never ever ever, getting back together'. A phrase for the following couples to live by indeed, after these vicious breakup methods.
1. Carrie Bradshaw and Jack Berger
One of the harshest fictional breakups comes in the form of Carrie and jealous boyfriend Berger. In typical scumbag fashion, he comes over, gets his bit, then leaves her with a Post-It note that reads 'I'm sorry. I can't. Don't hate me.'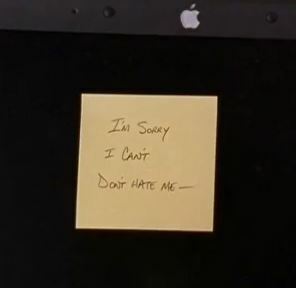 Yeah well, she does, Berger, OK. Watch it again here:
2. Glenda Gilson and Johnny Ronan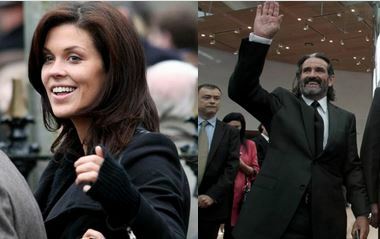 Julien Behal/PA Archive/Niall Carson/PA Archive
The wealthy property developer infamously let Gilson know their relationship was over through the media. Ronan issued a press release that stated
For the record, and to end speculation in the press, Johnny Ronan would like to make it clear that any romantic relationship between him and Glenda Gilson during the past three years has ended. He would ask that the press respect his privacy in relation to this aspect of his personal life.
Shortly after, he was jetting off to Marrakesh with her friend Rosanna Davison. Charming.
3. Matt Damon and Minnie Driver
Shutterstock
The thing about press releases, is that they're often ignored. Matt Damon knows this as well as the rest of us, taking a prime time slot on the Oprah Winfrey Show to let his darling Driver know that she was dumped. When asked by Winfrey if he was still with Minnie, Matt decided that his updated answer was no. Driver has since said that the show
seemed like a good forum for him to announce to the world that we were no longer together, which I found fantastically inappropriate.
Ouch.
4. Adam Levine and Nina Agdal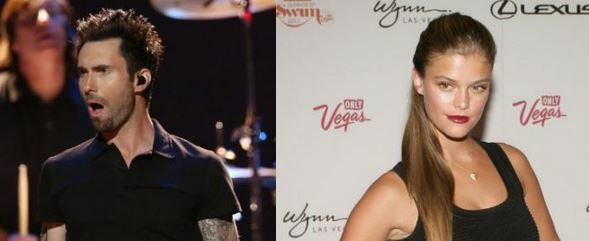 Curtis Hilbun/AFF/AFF/JPA/AFF/EMPICS Entertainment
Sure, people break up over cheating every day. Modeliser Levine dumped his most recent fling and went back to ex Behati Prinsloo in a big way–by letting Agdal know he was now engaged, via text. If there was a way to make breaking up by text message even harsher, it's certainly this. Levine reportedly also broke up with Jessica Simpson with an SMS. How sound.
5. Rob Kardashian and Rita Ora
Twitter/RobKardashian
This split makes the list not so much for the breakup, but for the aftermath. Rob immediately took to Twitter after parting with Ora to accuse her of all sorts.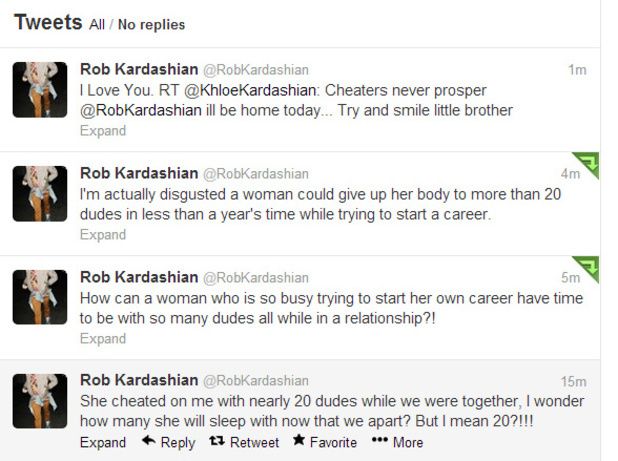 Rita simply responded with
You should have to sit an exam before you go on Twitter. To see if you're mentally stable. I never actually thought it was a relationship in all honesty. I never mentally defined it as boyfriend/girlfriend.
R.I.P to the relationship it used to be.
6. Katy Perry and everybody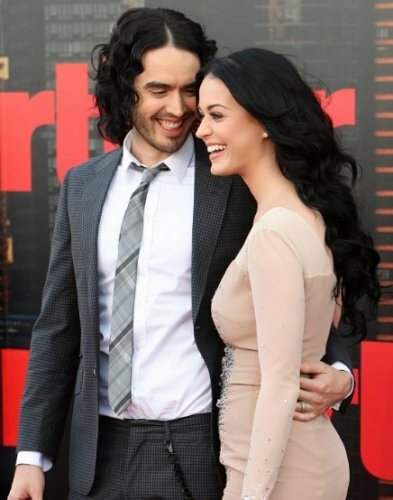 Dominic Lipinski/PA Archive
It appeared that she had tamed the beast, but unfortunately for Brand, it took him a whole year to acknowledge what was obvious to everyone else– marriage just isn't for him. It also appears that he applies as much tact to his relationships as he does his comedy. Perry has been quoted as saying
Let's just say I haven't heard from him since he texted me saying he was divorcing me December 31, 2011.
If that wasn't harsh enough, John Mayer reportedly broke up with her (the first time) via email. Ah lads.
7. Ted Mosby and Stella Zinman
Poor Ted Mosby just can't catch a break on U.S. sitcom How I Met Your Mother. Mosby has had his fair share of girlfriends and flings, as he details in great, great detail to his kids while telling them the story of how he eventually met their Mam. Bit awkward, but sure. Perhaps the harshest of breakups he has gone through was a doctor named Stella. She begged him not to invite her ex husband to their wedding, but sneaky Ted did just that. Kinda apt then, that she would leave him at the alter to return to her ex and father of her child. Ouch.
Never one to let things go, Ted runs to her house a few episodes later and lets her know what a bitch she is.