I AM WRITING this on a computer and, unless you print off pages from TheJournal.ie to read later, you are also reading it on something similar.
Now, let us go back to a time when terrible article intros and lightweight Google machines never existed.
Let's go back to 1975.
Are you there yet? Good. I'll continue.
Imagine your excitement when IBM announced the worlds first commercially available portable (the loosest of loose definitions) computer.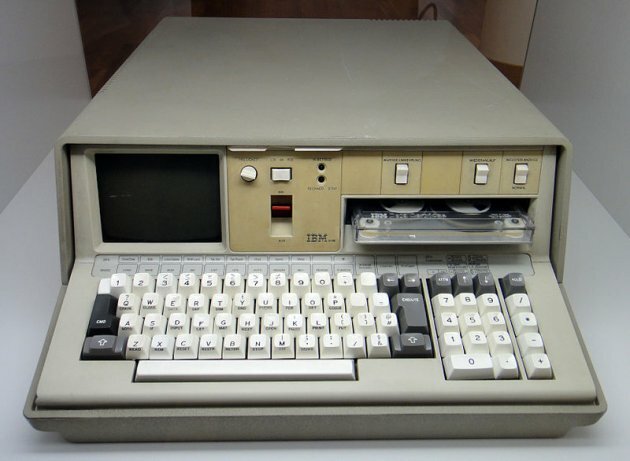 (Sandstein/Wikipedia)
Yes, the IBM 5100 had it all. In addition to a name that simply rolled off the tongue, it weighed a mere 55 pounds, or just under 25 kilograms in today's currency.
Boasting a five-inch black and white monitor, it had an expandable memory (up to a max of 64K). With its 1.9 megahertz CPU, it was just as well the Internet didn't exist back then, as you'd still be waiting for this page to download.
For the low low price of  just under $19,975 (or €15,500 in a currency that didn't exist) it could have been yours.
Alternatively, you could have bought a car or a lifetime membership to the gym instead. Actually, scrap that last one. The 'portable' nature of the 5100 had you covered.