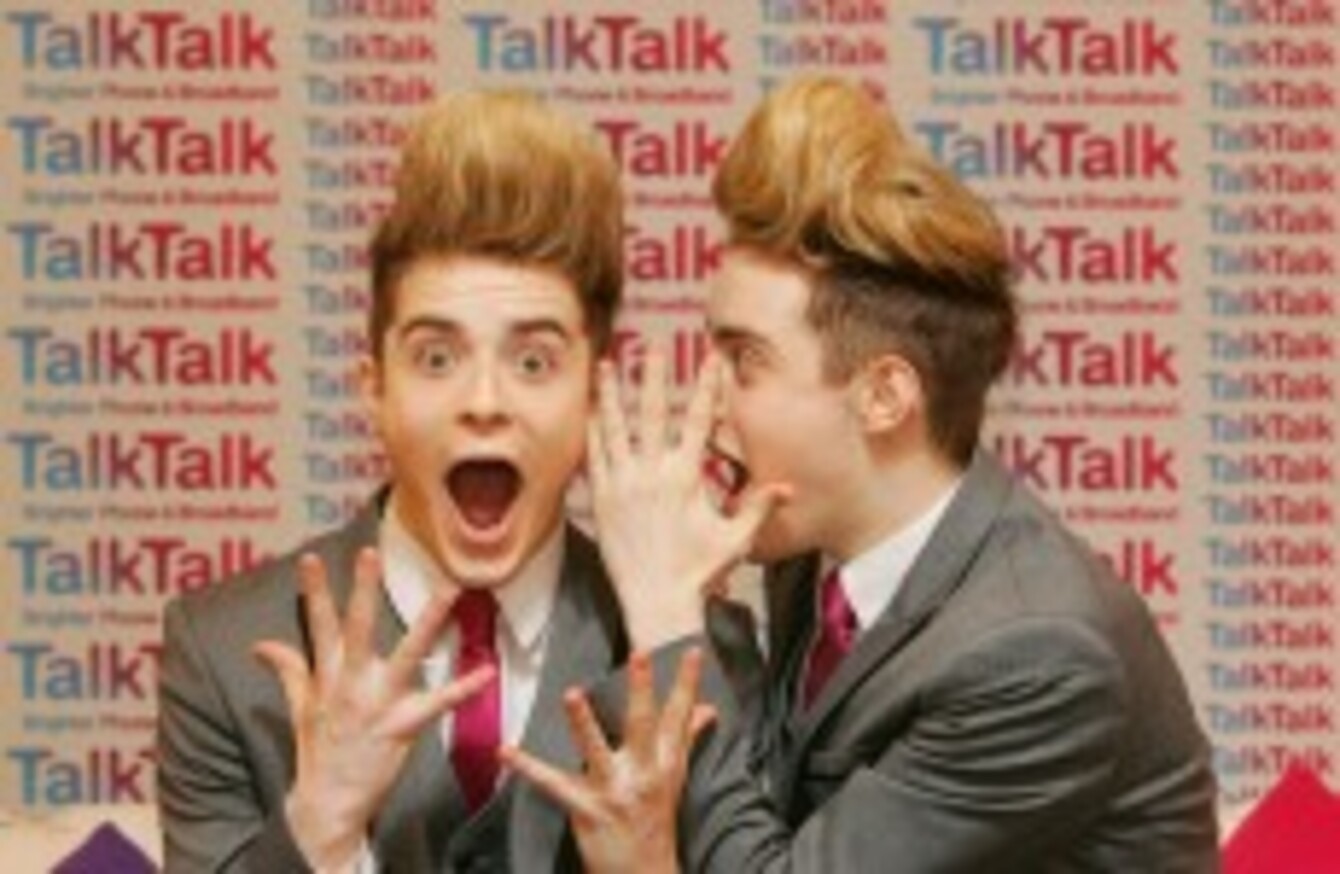 Image: Geoff Caddick/PA Wire
Image: Geoff Caddick/PA Wire
IT WAS ALL too predictable: Twitter reaction to today's unexpected Guardian editorial praising Jedward has been swift and brutal.
From the moment the editorial praising the Grimes' brothers went up on the Guardian site late last night, Twitter users have criticised the Guardian for trivialising Ireland's economic woes, taking a patronising tone, and for thinking that Jedward have somehow "cheered their nation up".
The editorial praised the twins for becoming "the Republic's court jesters", keeping their spirits high even as the country suffers through "the seemingly never-ending recession".
Twitter users weren't impressed, however.
The editorial was part of the 'In Praise Of…' series, where Guardian leader writers praise esoteric or unexpected things. Other people and objects which have been praised this year include farting, porridge, leaning towers, horses in literature, Tony Blair and hazy imprecision.
We've rounded up some of the reaction here:
Jedward tweet

Jedward tweet

Jedward tweet

Jedward tweet

Jedward tweet

Jedward tweet

Jedward tweet

Jedward tweet

Jedward tweet

Jedward tweet

Capture

Jedward tweet