THIS WEEKEND'S Family Fun Day at the Ballinspittle Festival features a carousel, a Bungie Trampoline and… Katy Perry.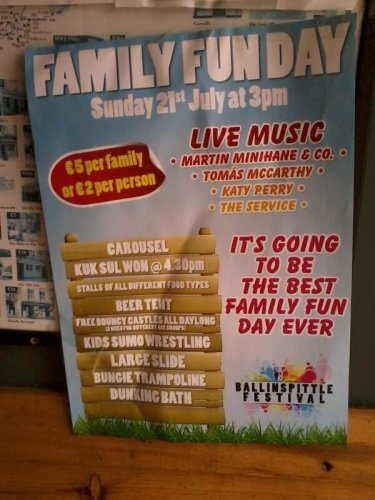 Twitter via Reddit Ireland
There she is, in third place on the bill behind Martin Minihane and Co.
Perhaps this hour-by-hour listing will tell us more?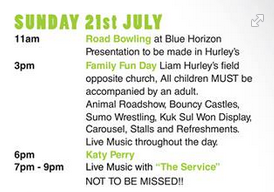 Ballinspittle Festival/Facebook
Yep, she's playing at 6pm in Liam Hurley's field opposite the church.
Can anybody help solve this mystery?
One possible tip: today's report in the Southern Star explains that the festival "will conclude with a Katy Perry act at 6pm followed by live music."
A little sleuthing reveals that it may possibly have something to do with the slightly-differently-spelled 'Katie Perry', who lives in Cork and works (according to her Facebook) as a Kylie Minogue/Lady Gaga/Katy Perry impersonator.
Should they have clarified that on the poster? Either way, we applaud the marketing genius of Ballinspittle Festival.
Maybe we'll head down this weekend. See you and 100,000 disappointed teenage Katy Perry fans there.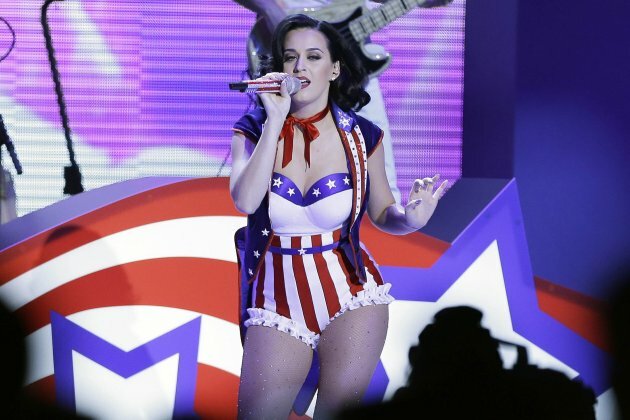 Frank Franklin II/AP/Press Association Images