THE SECOND EPISODE of Nowhere Fast aired last night.
Angela started her new job for the local paper.
In which she was tasked with writing features such as, 'Divorced Women: The Scourge Of Ireland!" Classic Midlands content.
We also met Bríd's brother Jim, aka every man that still lives with his mam, aka Kevin McGahern.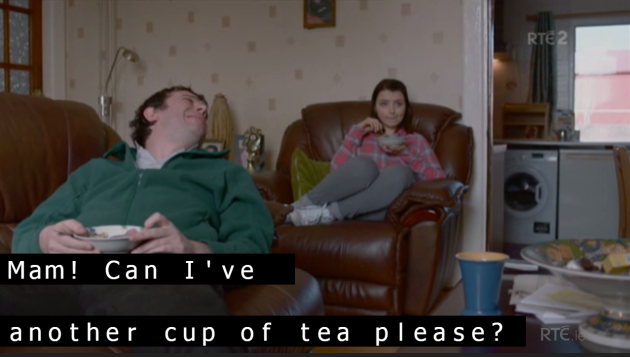 RTÉ RTÉ
(We're not implying that Kevin is like that, he just plays him).
Also, some very literal subtitles courtesy of Angela's mam's boyfriend.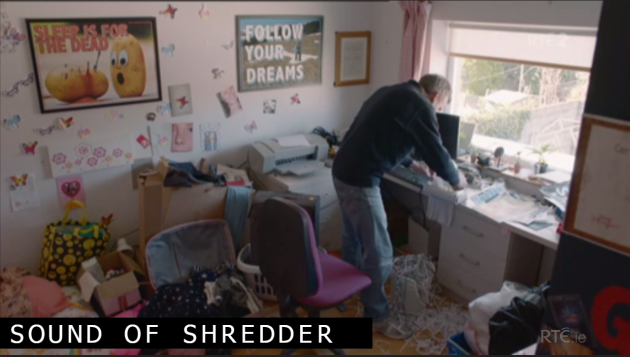 Here's Niamh from Fair City making a cameo as a weird cyclist.
RTE RTE
It's all go in Ballybeag.
The highlight, however, was Bríd's finally getting Mick to pop the question.
And what better what to do it than by putting the ring in her curry chips? Genius.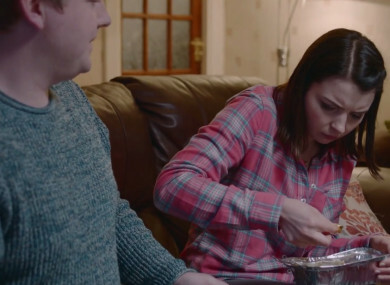 RTÉ RTÉ
Get you a girl that looks at you the way Bríd looks at an engagement ring that she thought was a tooth in her curry.
I smashed ten fortune cookies trying to get in, so I just fucked it into the chips then."
It's safe to say people loved it.

Straight to the point, was Mick.
They've set the bar high for the actual big day now.
DailyEdge is on Instagram!