DOG-KICKING, dress-shedding and ice buckets.
The first night of the Rose of Tralee live from the Dome in Kerry has passed in a haze of sweaty escorts and cutlery for jewellery in Ireland's very own Superbowl crossed with the Calor Kosangas Housewife of the Year.
We've been keeping up with all the big happenings from the night right here…
It's almost time! Eastenders is over! Eileen's been on to tell us what's coming up on the news! The biscuits are on a fancy plate!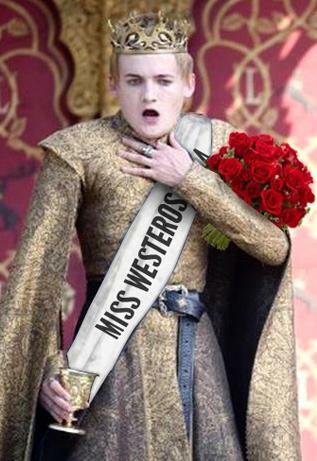 "Get them all up in the air".
Is Dáithí trying to rival the Great British Bake Off for innuendo already?
The beard is back this year. We'd like to get in there early with the suggestion that Dáithí is getting more and more like Tommy Tiernan every year. No?
Dáithí has hinted that we might see someone doing an ice bucket challenge at some stage over the course of the two evenings.
Obviously he'd be our number one choice but we'd also pay good money to see Derek Davis/Marty Whelan/Dickie Rock give it a go.
The Scottish Rose, who's from Tyrone, is up first. She's already mentioned Garth Brooks. Deduct some points there judges.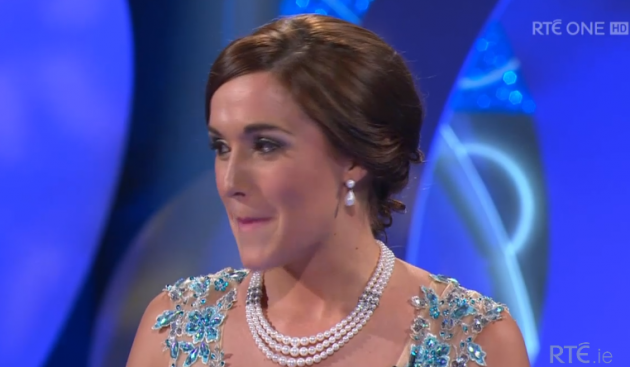 The Scotland Rose sang Caledonia. Thousands of people all over Ireland got a bit misty-eyed thinking about the Woman's Heart tape.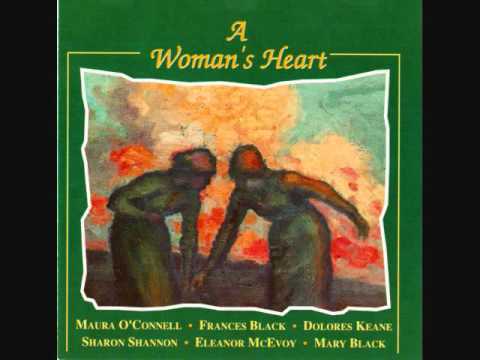 This Aussie Rose has been going out with her fella for 7 years.
This is the panicked face of an escort who's squiring a girl who's been going out with someone for 7 years.
I NEVER TOUCHED HER MATE. I SWEAR!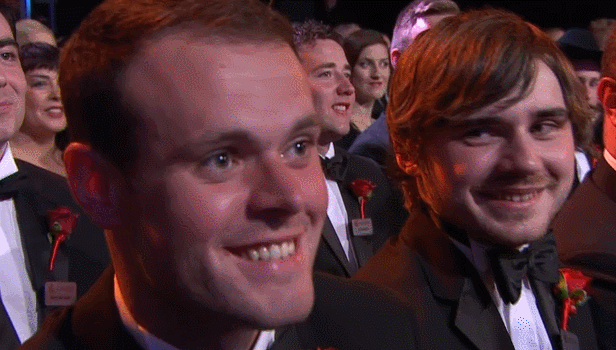 Seems about the right time to wheel out TheJournal.ie's very special Rose of Tralee bingo.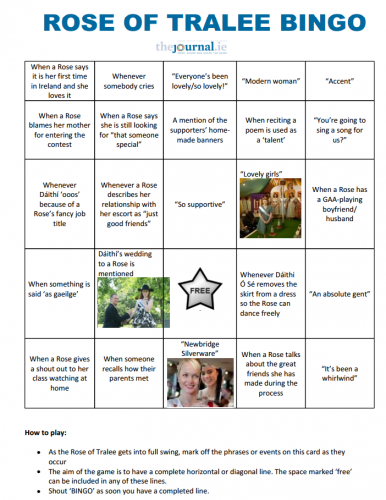 This Laois Rose is going to do a bilingual interpretation of First Time Ever I Saw Your Face, in Irish and English.
There was an audible groan of 'OH NO' across TheJournal.ie Towers.
Over on Twitter, there's more appreciation though:

Ad break.
Perfect time for a singsong.
All together now…
LET ME TELL YOU THAT I LOVE YOOUUUU, THAT I THINK ABOUT YOU ALL THE TIMMMMEEEE….
Sydney Rose is up next. Lads, we're not trying to start a scandal but in the intro VT her mam is clearly seen trying to punt the poor dog!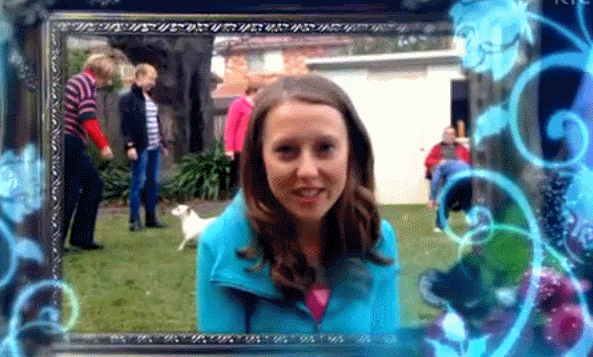 Sydney Rose is directing a lot of time to this bearded man in the audience. We believe his name is Tadhgh and we would like to congratulate him on his stunning beard. Special award for Tadhgh please.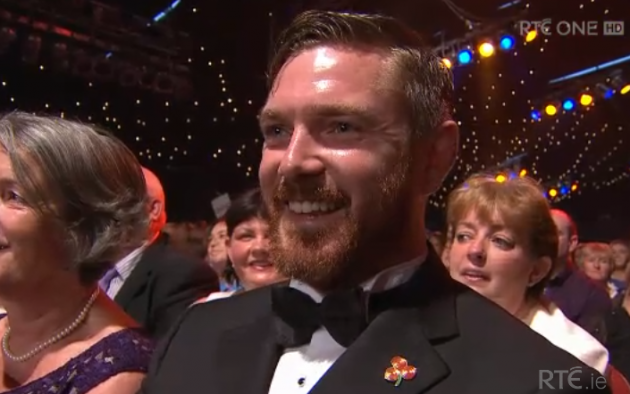 Southern California is up next. She's telling a story about a health scare she had a few years back, and reveals her mother:
… thought I had gas.
Ah yes, the mammy diagnosis to end all diagnoses. Gas.
The Southern California Rose is telling a story about her escort giving her some coupons. Except she's pronouncing it "CUE PONS" and everyone is fierce confused.

The Dublin Rose has done the ultimate in Things Roses Should Do To Win The Competition.
She's taken off a bit of her dress to reveal a shorter dress in order to do an Irish dance.
Tears here. So emotional.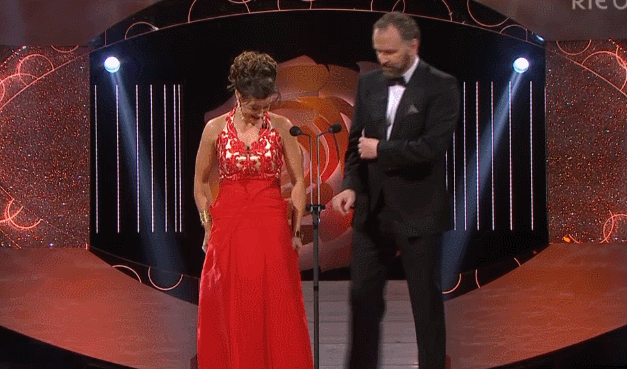 Extended break for the news now, but if you can't cope without Dáithí and the gals for half an hour, you can catch up on all the backstage goss over on the RTE Player live from the Red Room*.
(*Is it just us or does that conjure up slightly horrifying images of The Shining?)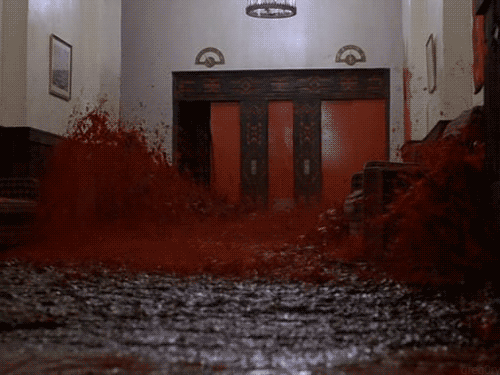 The Red Room features these people talking about frocks and such: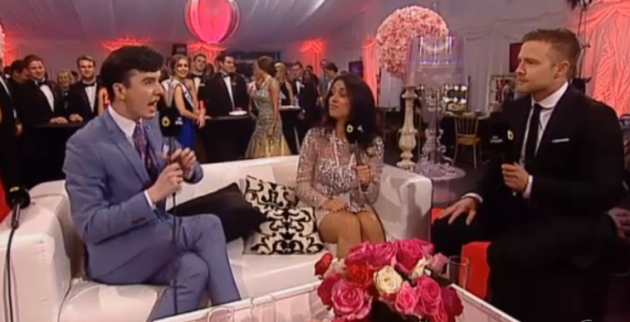 And if you're NOT tuning in to The Red Room, this is what you're missing: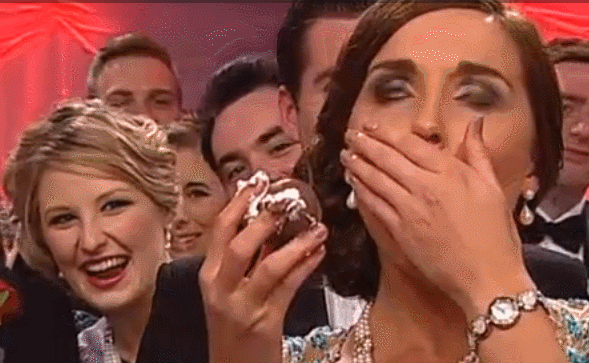 OMG Molly Molloy Gambel and her new husband are in the Red Room!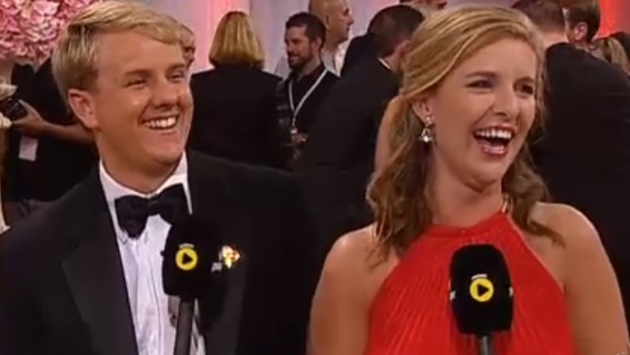 You might remember Molly Molloy (yes, that's her full first name) and Kyle from last year, when he proposed on stage in the Dome.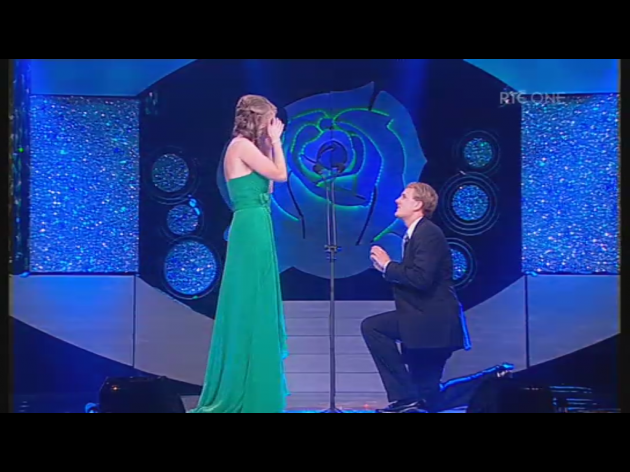 They're back to relive the special (and mortifying) memories, and to talk about the documentary they've been taking part in for the past year. It will be on RTE in a couple of weeks. No, we're not making this up.
One of the escorts is doing a Kerry version of the Fresh Prince of Bel Air theme tune in the Red Room. We're not going to lie… it's not good.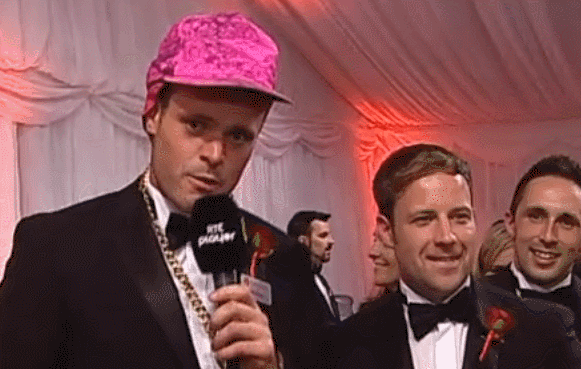 AAAND we're back.
They've just replayed the Molly Molloy/Kyle proposal from last year. What a time to be alive/crawling under the couch with mortification.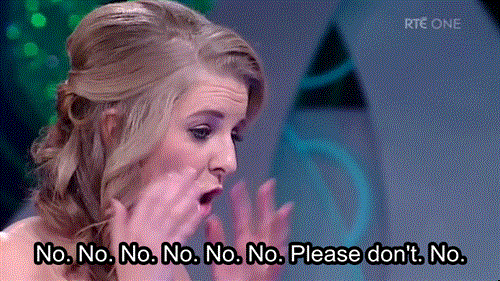 Darwin Rose is up next. She's from Cork and there is a fierce bang of no-nonsense off her.
Apparently her dad thinks he looks like Dáithí. What do we think?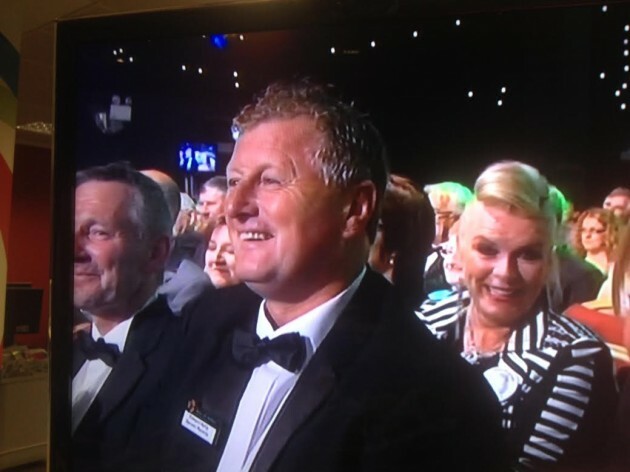 The woman behind him thinks it's all a cod.
Yes, you heard right. Dáithí did just ask one of the Rose's mams to get her legs out.
The Darwin Rose's mammy won a Lovely Legs competition back in the day.
You couldn't make this up.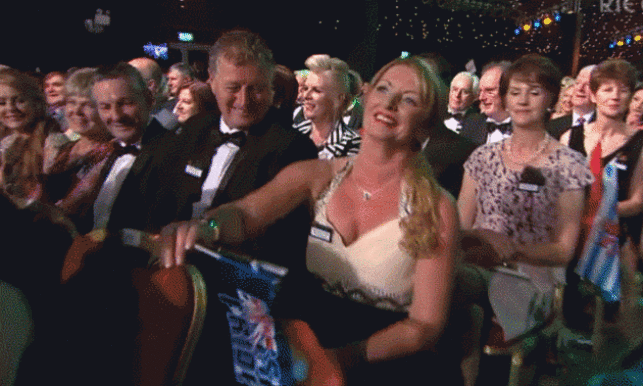 The Kerry Rose is called Mary.
If she WAS to win it would be dead handy, songwise.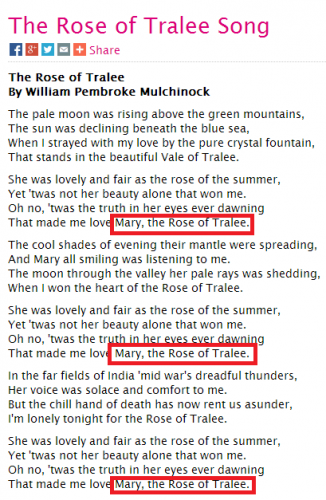 The Kerry Rose's escort is from Dublin. Look what he's after doing, the pup.
The Toronto Rose has caused the two greatest lines in the history of the Rose of Tralee to be uttered:
I'm collecting Irish sweat.
and
It's called 'buttering the toast'.
The first was regarding her escort giving her a pair of dirty socks from the Cork team as a gift, while she also placed a woolly hat atop Dáithí's head. She was dressing him up in a hockey outfit you see.
The second is a description of this hockey move: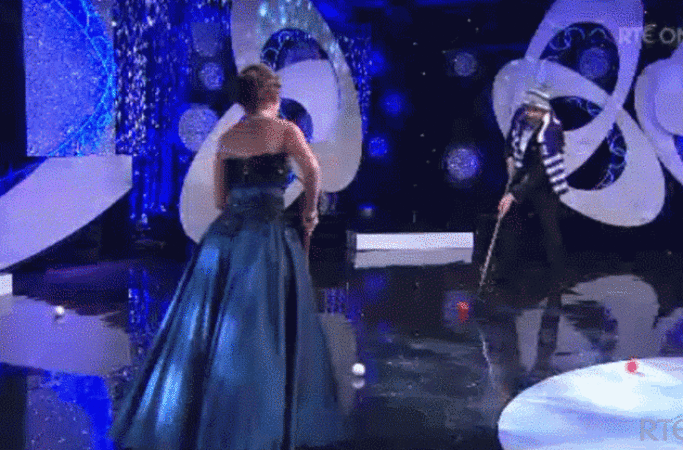 Louis Walsh's new band Hometown are up next for a little musical interlude. They're all lovely lads but this is a Rose competition. Not one of them is even wearing a bit of Newbridge cutlery.
BRING BACK OUR ROSES!
Bring back Big Tom and the Mainliners!
Luxembourg Rose is up next, in a slinky dress (prompting one of our pals over at TheScore.ie desks to pipe up 'is she wearing chainmail?') and ROARING hellos to all her friends back in work.
I like to talk, Dáithí…
she roars at him.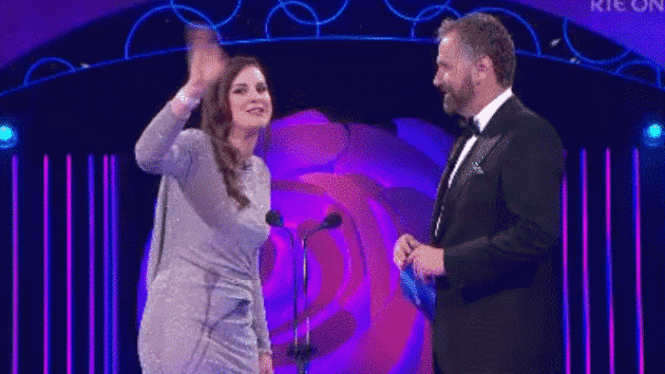 Manchester Rose up next, and her party piece is some impressive tin whistle playing.
She has a lot to live up to though. Her uncle Mike McGoldrick is a flautist (he also plays uileann pipes, tin whistle and other instruments) who plays with the likes of Bob Dylan and Mark Knopfler.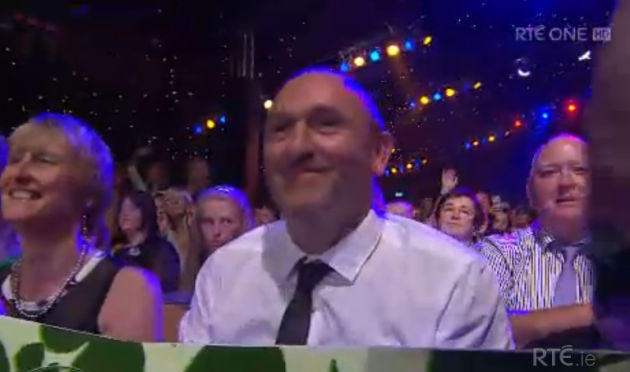 iloveKWvideos / YouTube
The Abu Dhabi Rose sadly lost her father, but he's up on stage with her in her very special locket.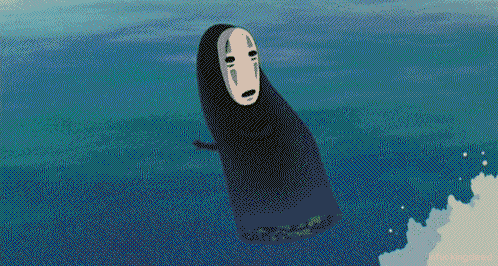 Meanwhile WellyD in the comments has made this astute observation:

The Abu Dhabi Rose has also pulled the Cups song from Pitch Perfect out of the bag! We're impressed!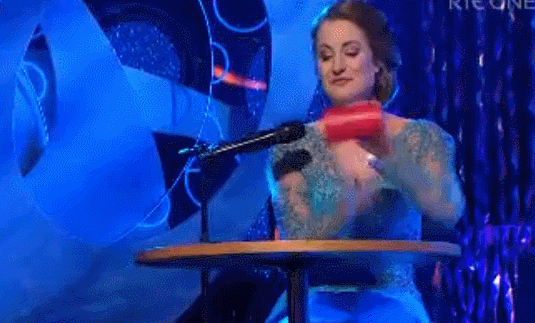 ESCORT OF THE YEAR TIME!
We've been treated to a little compilation of what the lads have been up to, including this Ghost-inspired magic: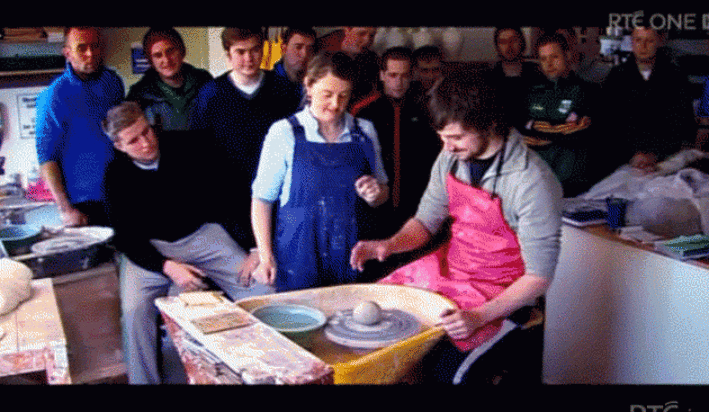 Galway Rose up next. She has lovely teeth. They ALL have lovely teeth. Where do we get teeth like that?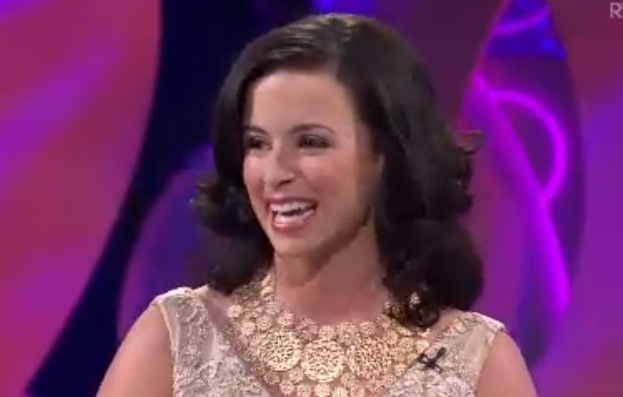 The Galway Rose has managed to rope in not only Dáithí but THREE escorts for her mass singalong.
We've lost the run of ourselves completely lads.
Galway also treated us to an interesting revelation.
Dáithí has a doppelganger. A holy doppelganger.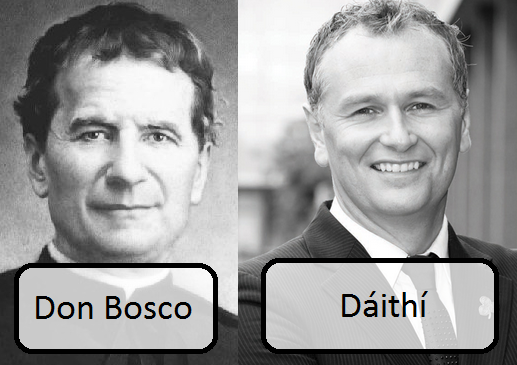 Second important revelation of the evening:
The Clare Rose is on a tag rugby team called The Long Haired Friends of Jesus.
Clare's escort is 6ft 7in tall, prompting Dáithí to utter this FILTH: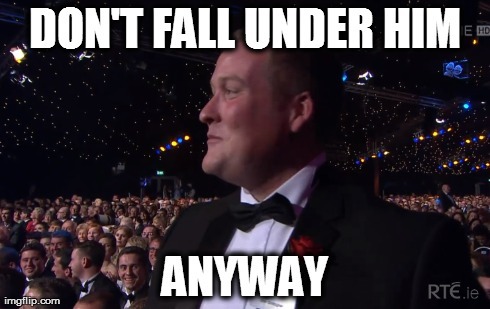 The North Carolina Rose has slagged Jesus ("the bigger the hair, the closer to Jesus), slagged her escort, and slagged Dáithí and now she's leading the crown in a singalong of Rock Me Mama.
She's our favourite. So far.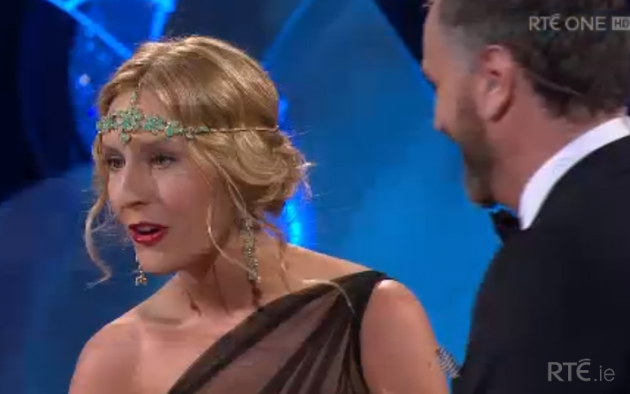 Dáithí's done the ice bucket challenge! Live on stage to round out the first night of the Rose of Tralee. He's nominated three former presenters: Ryan Tubridy, Ray D'Arcy and Marty Whelan. Your move lads.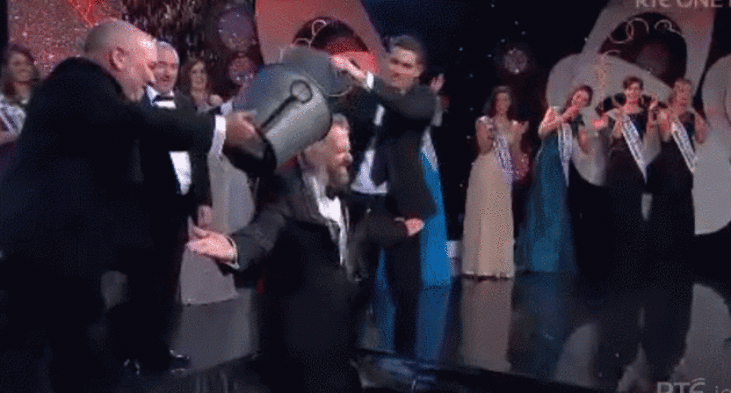 And that's it for night one at the Dome.
Join us back here for more liveblogging and LOLs tomorrow night, when the winning Rose will be crowned with a tiara of knives and forks, and the escorts will finally fall down dead from all the Jagerbombs.
We'll leave you with this. #JusticeForTheSydneyDog #NeverForget