MEET DARIA RADIONOVA. The 21-year-old Russian student wasn't quite content with her 2011 Mercedes CLS 350, so had it customised with a million glittering Swarovski crystals.
A Russian team worked 12-hour days for two months to complete the exterior, which set Radionova back £20,000. The business student then parked her car outside of the Levin Hotel in Knightsbridge to show off the completed result. Speaking to the Daily Mail, Radionova said she was worried that the eye-catching car would distract passing drivers.
I am really happy with it and I am looking forward to driving it around. It has only just been finished and everywhere I go people stop to have a look at it. It gets lots of attention from people walking by and in cars. Sometimes I think they might crash.
Radionova said she'll give the money to charity once she sells the car, which comes complete with the license plate BAII BYY.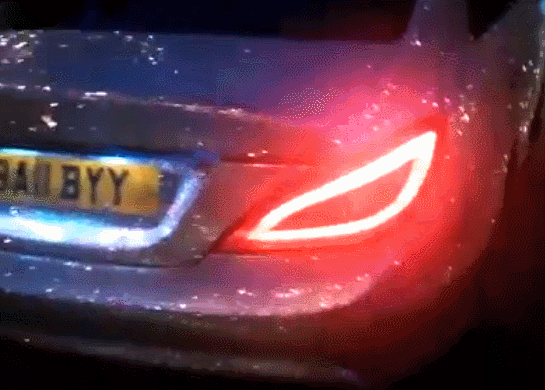 This particular street in London isn't short of a few luxury cars, but a Levin Hotel manager told the Mail that they've "seen a lot of unusual cars like Ferraris parked outside" but "this one has got the most attention".
Dario Radionova Dario Radionova
Soon after photos of the car began to appear online, Radionova took to Facebook to complain about some of the backlash, saying "haters and jealousy will always be around successful people".
So now.