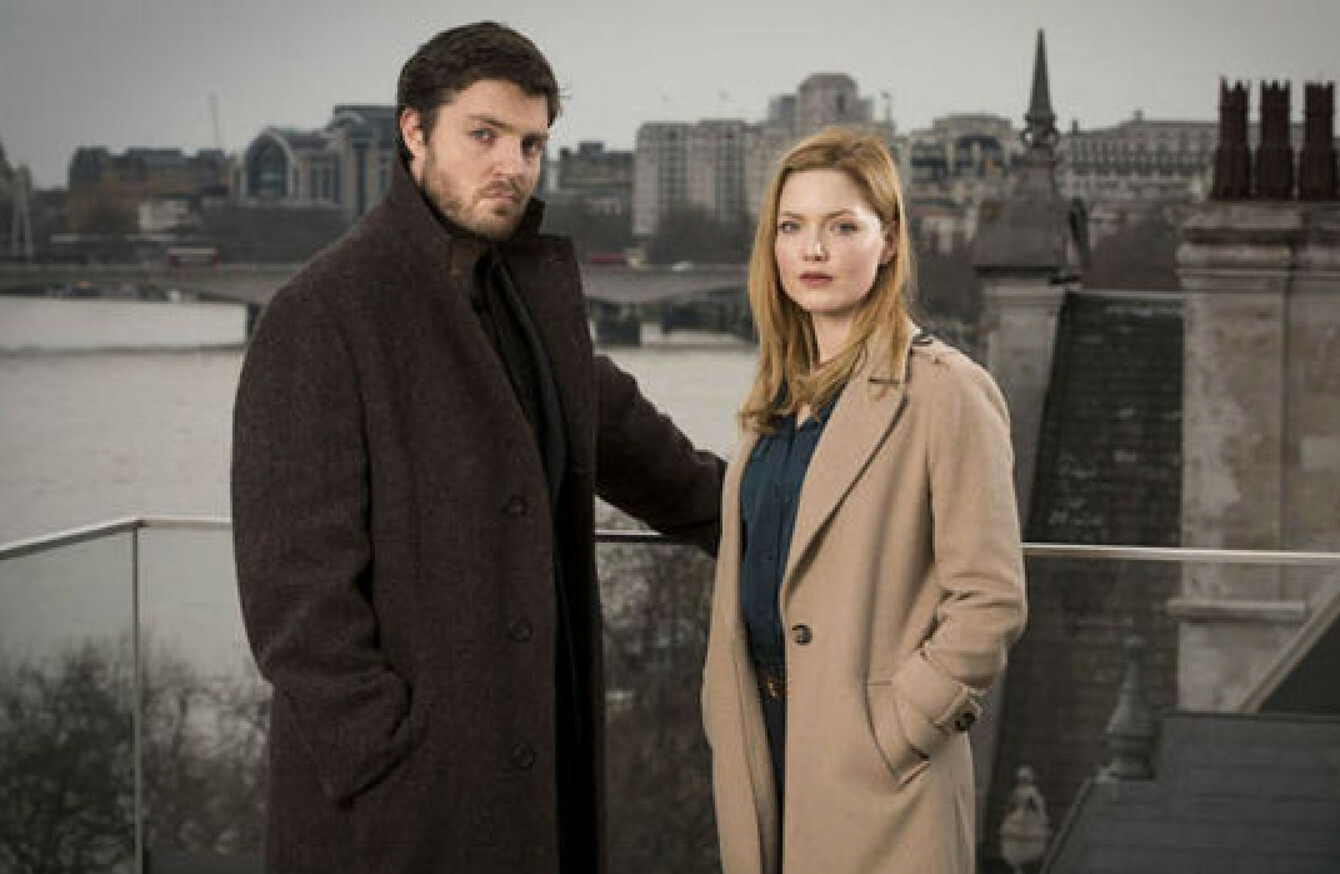 Image: BBC
Image: BBC
DailyEdge.ie rounds up the TV shows that you'll be tweeting about tonight and talking about tomorrow.
The Sunday Game (RTÉ 2, 9.30pm)
We're into the business end of the All Ireland Football Championship now with the finalists set to be decided in this afternoon's fixture between Dublin and Tyrone. Relive the weekend's GAA action with Des and the crew tonight.
Strike – The Cuckoo's Calling (BBC One, 9.05pm)
A television adaptation of JK Rowling's detective novel, which she wrote under the pseudonym Robert Galbraith. This stars Tom Burke as a private investigator looking into the mysterious death of a model – did she fall or was she pushed? You could do a lot worse for Sunday night.
Diana, 7 Days (BBC One, 7.30pm)
A documentary about the seven days that followed Princess Diana's untimely death and how Britain reacted. It features contributions from Tony Blair, Earl Spencer, Prince William and Prince Harry.
Everybody's talking about… Red Rock
The TV3 soap announced on Friday that production has been put on hold "for now" and it won't air any new episodes until 2018.
"Red Rock is one of the most ambitious Irish TV shows ever but with that ambition comes risk, meaning currently production of Red Rock is on hold… for now".
They promised fans that they have "plenty of life in us yet" and teased the "epic episodes" they have for fans.
Or flick over for…
Astronauts: Do You Have What It Takes (BBC Two, 9pm) In which twelve ordinary people duke it out to see if they could hack it in space.
The Ides of March (BBC Two, 11pm) Political drama starring Ryan Gosling and George Clooney.
Taken 3 (Channel 4, 9pm) The threequel.
The World's End (Film Four, 9pm) Comedy about an apocalyptic pub crawl.
Blue Jasmine (RTÉ One, 11.40pm) Woody Allen dramedy starring Cate Blanchett.
DailyEdge is on Snapchat! Tap the button below to add!