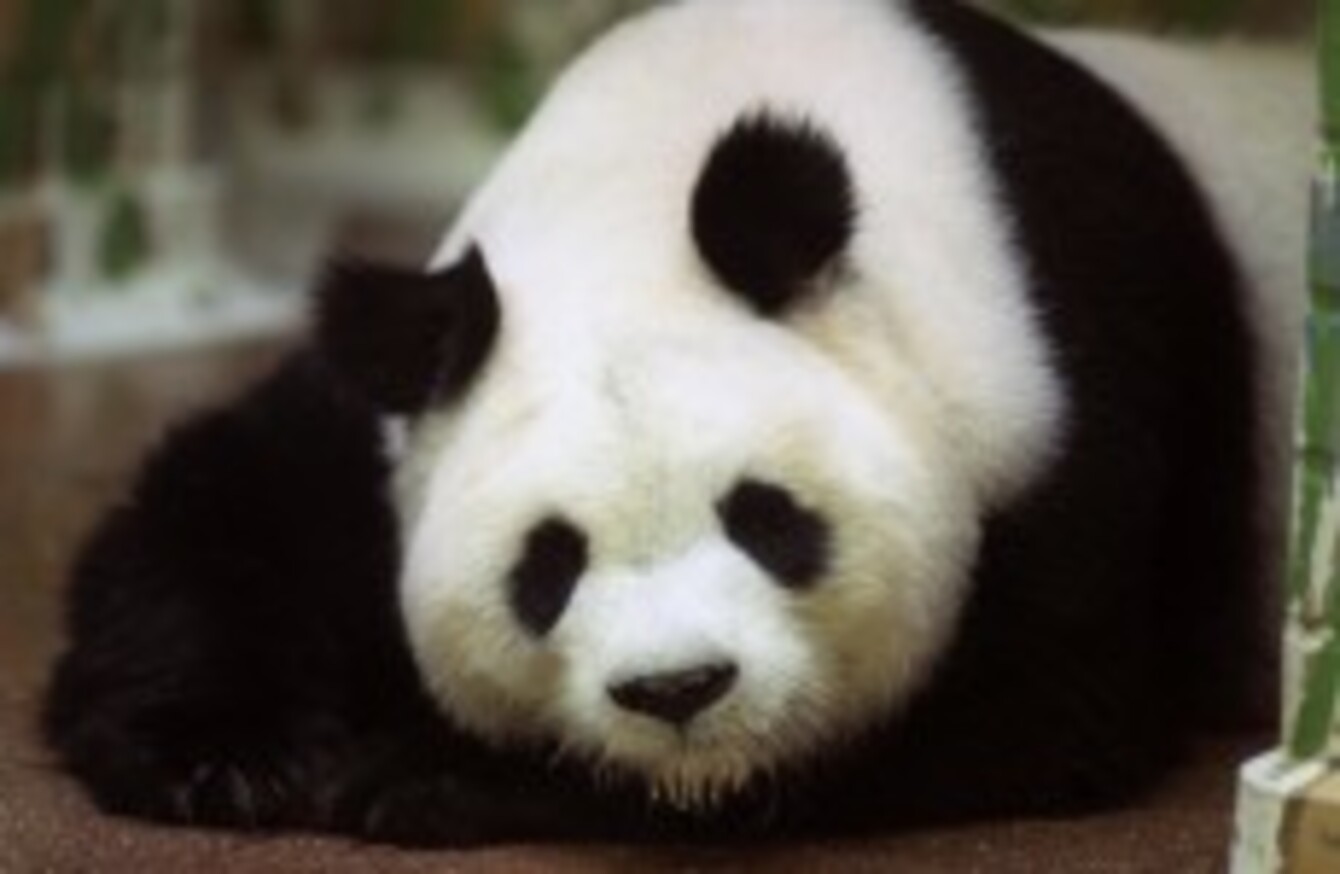 Image: AP
Image: AP
CHINESE STATE MEDIA has reported the death of the world's oldest living panda bear, Ming Ming.
The bear, aged 34 at her death, is reported to have died of kidney failure related to her age. China's Global Times newspaper reported that blood had been spotted in her waste in the days before her death.
Ming Ming died on May 7, but authorities had held off on announcing her death until now.
Her lifespan was significantly longer than the life expectancy for creatures of her species, even for those in captivity: wild pandas are expected to live for about 15 years, while captive ones can live up to 22 years.
Ming Ming was rescued from the wild in 1977 and had resided in a zoo in Xiangjiang since 1998.
In 1986, she was loaned to Dublin Zoo for 100 days alongside a giant male panda, Ping Ping.
In 1991, as part of the thawing of relations between China and the UK, Ming Ming was loaned to London Zoo as part of an international breeding project – which seemed destined for failure when her partner Chia Chia died the week before her arrival.
To make up for Chia Chia's absence, authorities from Berlin sent over a replacement male, Bao Bao – but the two never got on, with Ming Ming losing part of an ear during one row between the two.
Ming Ming's death means that Bao Bao now holds the record for the oldest living panda, alongside Jia Jia of Hong Kong – both of them born in 1978.
There are about 1,600 giant pandas left living in the wild, while around another 300 live at the world's zoos.
Ming Ming (1)

Ming Ming (2)

Ming Ming (3)

Ming Ming (4)

Ming Ming (5)