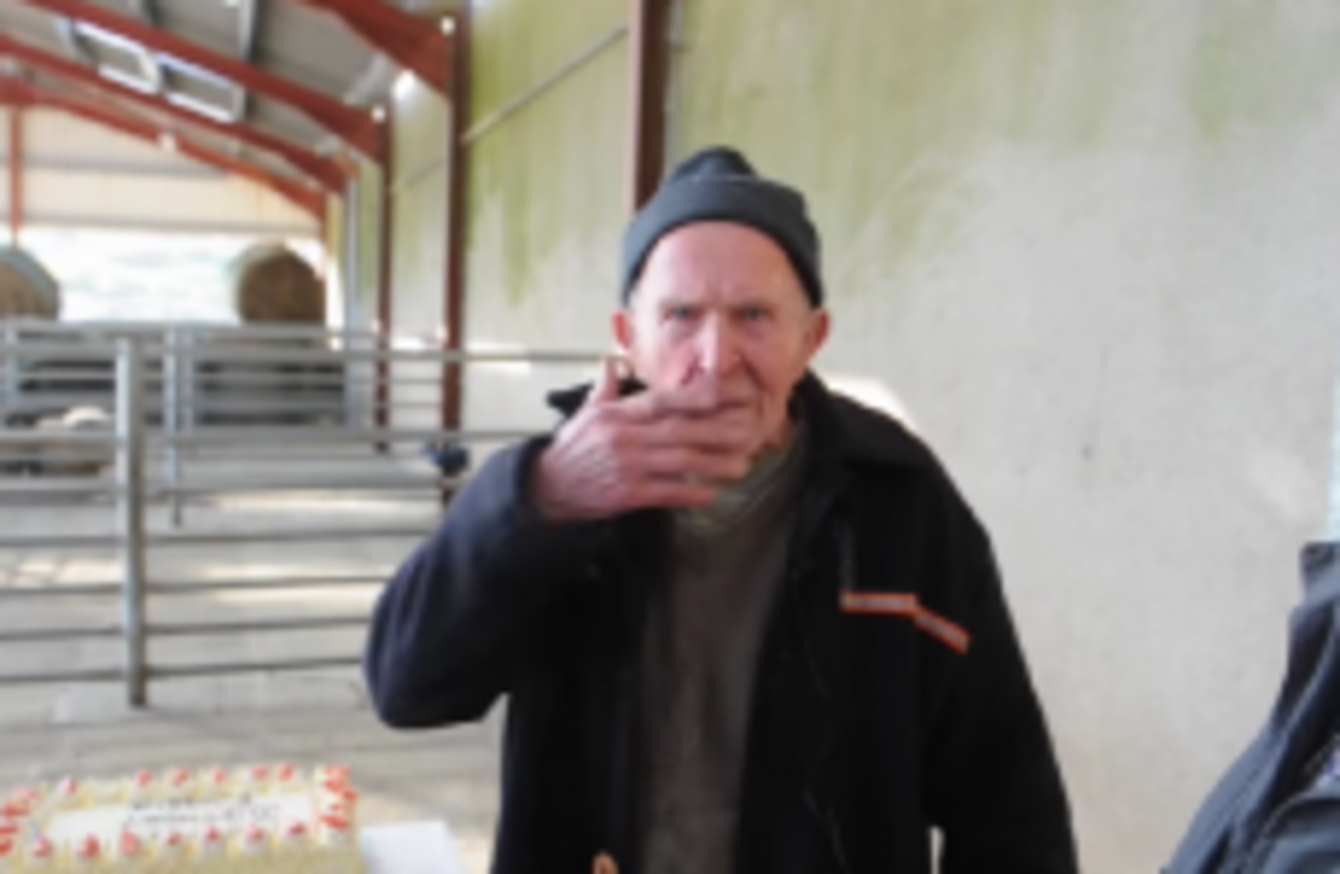 AT NINETY YEARS of age, Eugene O'Sullivan is arguably the country's oldest drover.
He still works at Kenmare mart, driving sheep and cattle in and out of the ring.
The Irish Examiner visited the mart to help him celebrate his ninetieth birthday and captured this wonderful video, where he describes his work ethic, his attitude towards 'drink and fags' (he has no time for either) and lads that come to work with hangovers (he'll blacken their arse with a stick).
Behold!
Source: Irish Examiner/YouTube