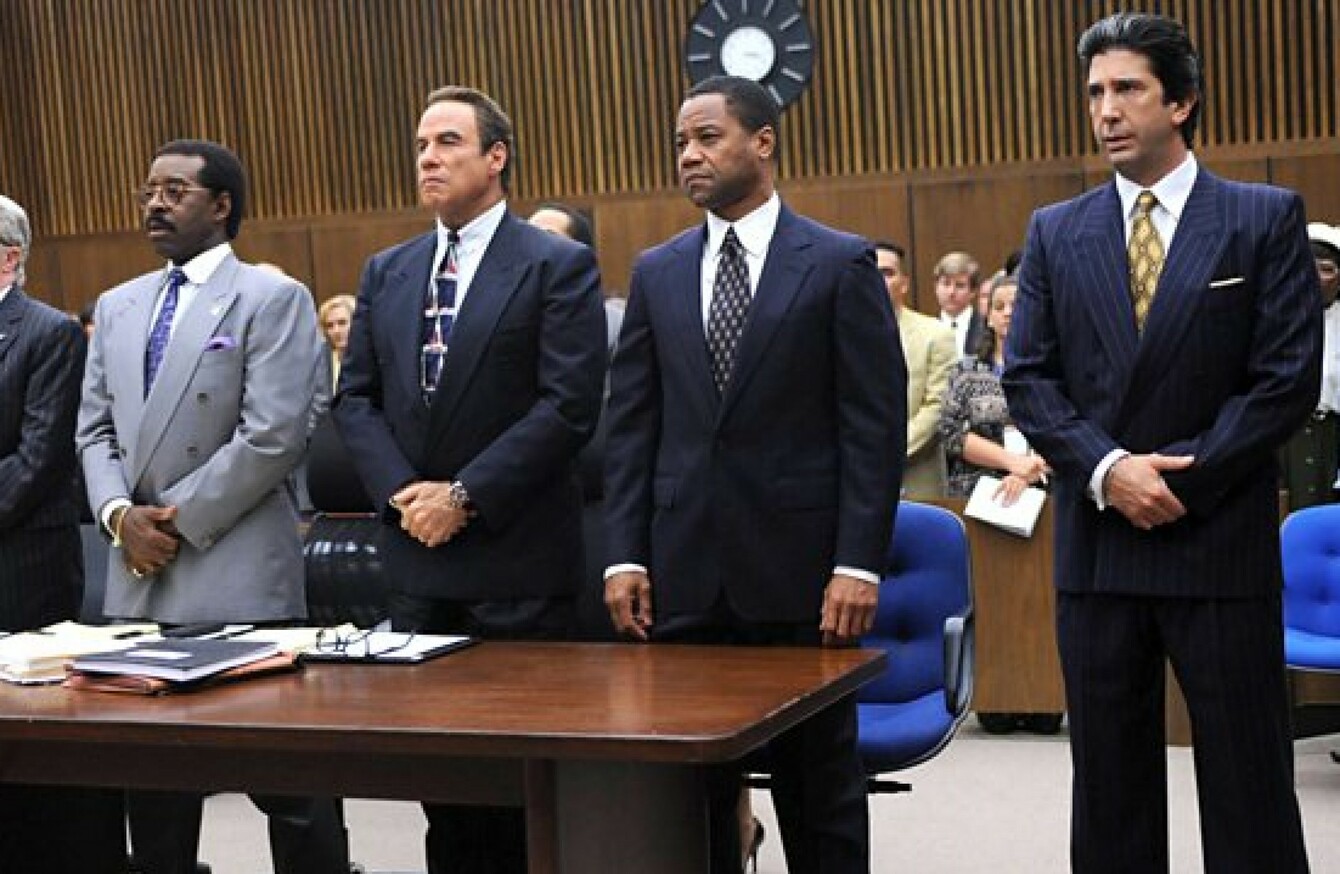 Image: BBC
Image: BBC
DailyEdge.ie rounds up the TV shows that you'll be tweeting about tonight and talking about tomorrow.
The People vs OJ Simpson: American Crime Story (BBC2, 9pm)
This cracking series continues with defence lawyer Marcia Clark (Sarah Paulson) unleashing her 'secret weapon' on OJ's unsuspecting team. Meanwhile, Nicole Brown Simpson's friend Faye Resnick releases a lurid tell-all that derails the jury selection. #AmericanCrimeStory
Murder In Melbourne (RTÉ One, 9.35pm)
While many Irish people dream of a fresh start in Australia, this documentary follows three families who saw the dream shattered. One family, who lost their father to a jewellery store robbery gone wrong, discuss their fight for justice. #MurderInMelbourne
Tigerland (TG4, 9.30pm)
Colin Farrell stars in this army drama directed by Joel Schumacher – he plays Private Roland Bozz, sent to a training camp for soldiers heading to the Vietnam War.
Everybody's talking about: The Voice UK
In news that will shock very few people, The Voice judge Paloma Faith has perhaps accidentally admitted that the show is a complete fix.
Speaking to the Mirror, she said she had agreed before Saturday night's show that fellow judge Ricky Wilson should 'steal' a contestant from her team:
Kevin [Simms] was the hardest battle round decision. I wasn't sleeping because of it. So Ricky and I agreed beforehand that he would take Kevin.
Spokespeople are now rushing to say she was misquoted. But the damage has been done…
Or flick over for…
Spotlight (BBC2, 8pm) An investigation into NAMA dealings in Northern Ireland. 
The Boys and Girl From County Clare (TV3, 9pm) Andrea Corr made her film debut in this 2003 comedy. Also starring Colm Meaney.
Bridget And Eamon (RTÉ2, 10pm) The TV licence inspector calls around. Gasp!
Fresh Meat (Channel 4, 10pm) The university comedy continues.
Criminal Minds (Sky Living, 10pm) Parks and Rec's Aubrey Plaza guest stars in this episode of the crime series.