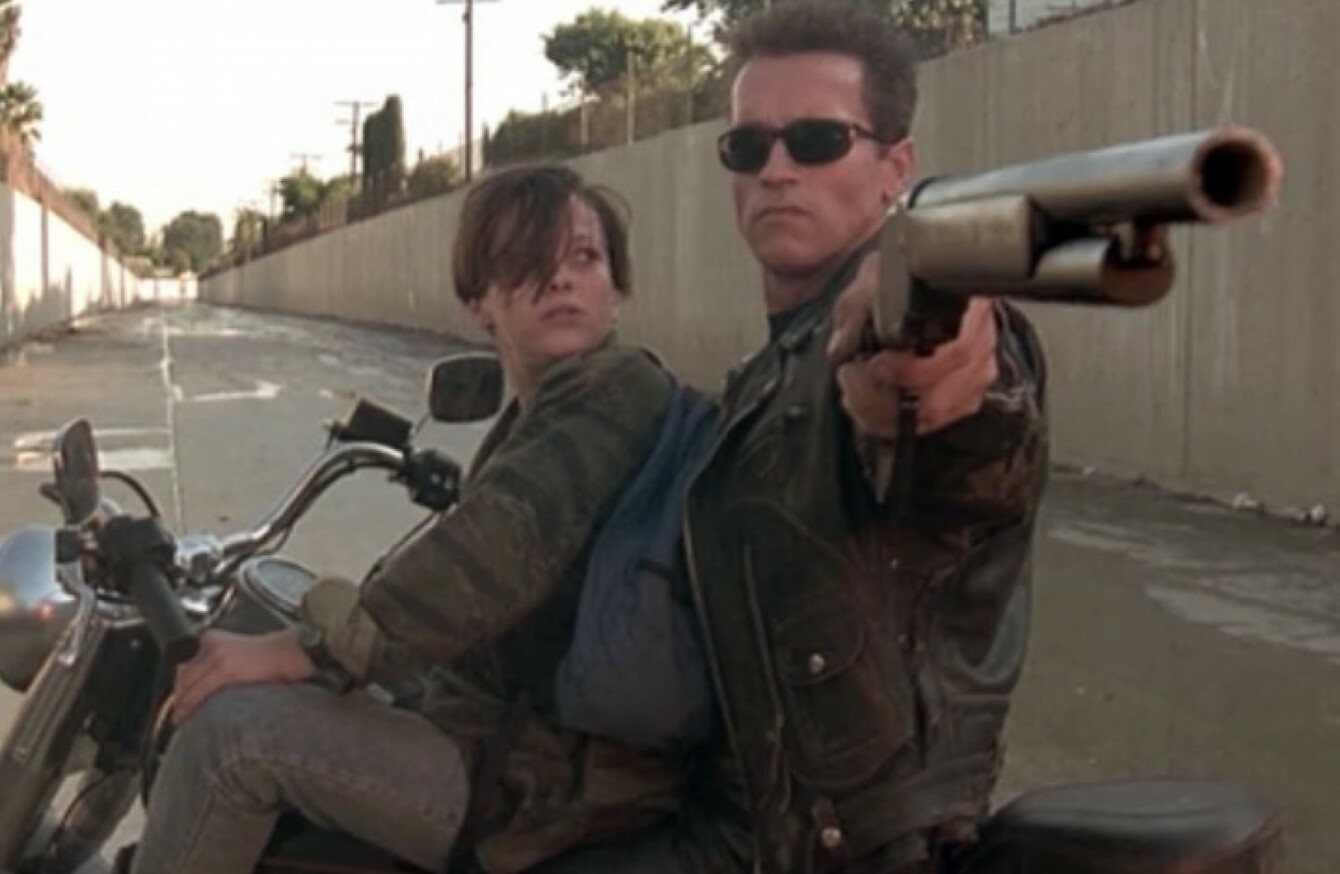 Image: Business Insider
Image: Business Insider
DailyEdge.ie rounds up the TV shows that you'll be tweeting about tonight and talking about tomorrow.
Pitch Battle (BBC One, 7.30pm)
Mel Giedroyc hosts this new talent contest in which singing groups go head to head to find out which is best. Choirmaster Gareth Malone and Kelis (yeah, Milkshake Kelis) are the head judges, joined each week by a celebrity guest. #pitchbattle
Terminator 2: Judgement Day (TV3, 10pm)
He said he'd be back, didn't he? Arnold Schwarzenegger returns as the Terminator in the sequel to the 80s classic, helping protect Sarah Connor and her son John from a deadly new model, the liquid metal T-1000.
The Fugitive (RTÉ2, 9.25pm)
Harrison Ford plays a man unjustly accused of murdering his wife – he goes off to find the killer, with the US army in hot pursuit. The Fugitive plays a central role in this compilation of Ford saying "MY WIFE! MY FAMILY!" in his movies.
Everybody's talking about: Dancing With The Stars
Good news for fans of RTÉ's take on Dancing With The Stars – the show has been renewed for a second series, set to air in 2018.
Former Kerry footballer Aidan O'Mahony was the surprise winner of the first season, and contestant Teresa Mannion says there's already a lot of celebs looking to be a part of the next one:
There's a queue forming to be on the programme. Watch this space, I can see battles of people trying to be on it.
Or flick over for…
The Autistic Gardener (Channel 4, 7pm) Series 2 of the show sees Alan Gardner (yep, that's his name) trying to revamp some troublesome gardens.
Iron Man 2 (Channel 4, 8pm) With the world now aware of his alter ego, Tony Stark must contend with some new villains.
Grace of Monaco (RTÉ One, 9.15pm) This Grace Kelly biopic wasn't too well-received by the critics, but how can we say no to a glossy Nicole Kidman drama?
Tracks (TG4, 9.40pm) Mia Wasikowska stars as a woman making a nine-month journey across the Australian desert, on a camel.
The Maze Runner (Channel 4, 10.25pm) Adaptation of the post-apocalyptic young adult novel, starring Dylan O'Brien.