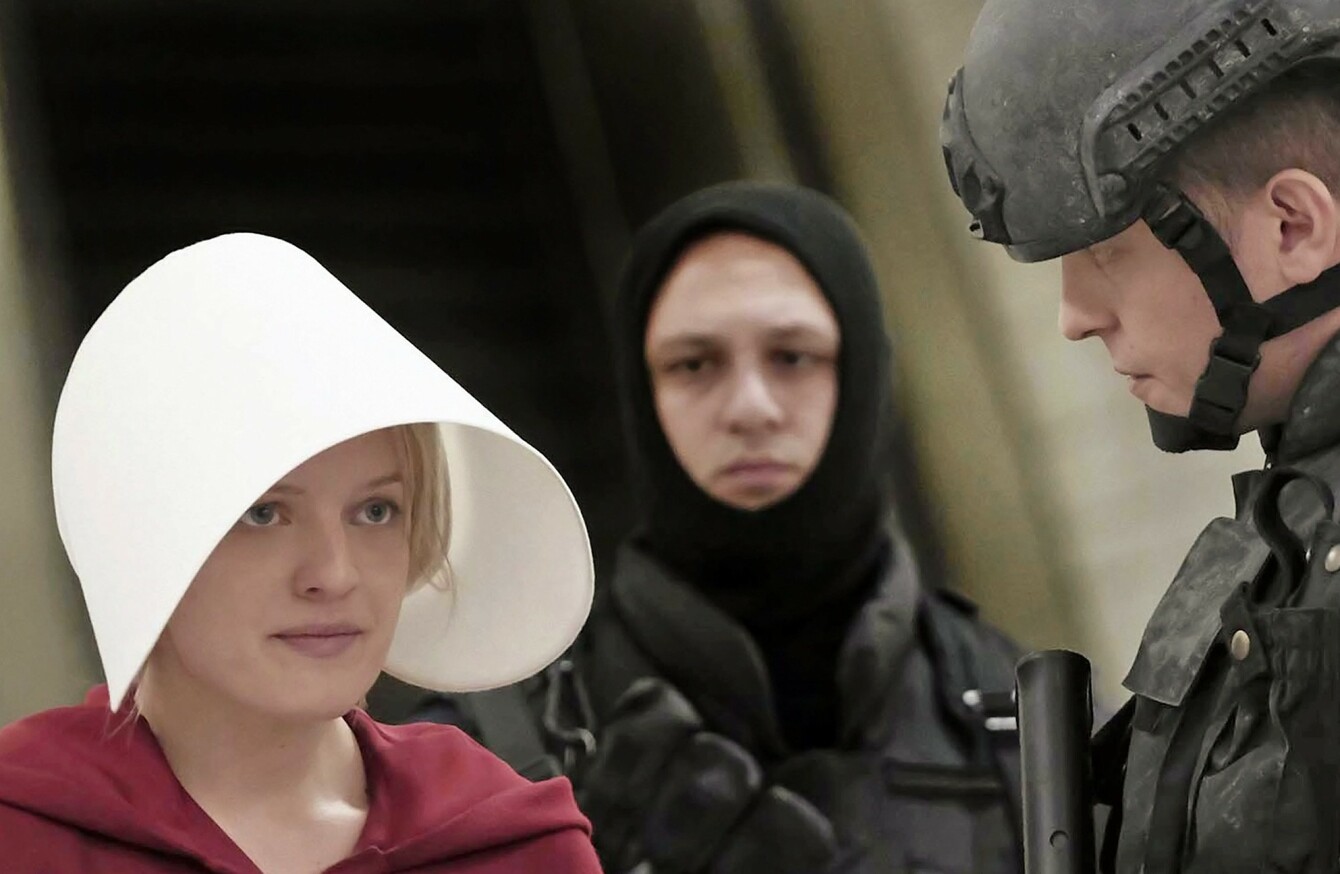 Image: Channel 4
Image: Channel 4
DailyEdge.ie rounds up the TV shows that you'll be tweeting about tonight and talking about tomorrow.
Poldark (BBC1, 9pm)
The third season of the drama continues with Verity waiting for word of her husband, who is sailing for Lisbon amid a naval battle. Poldark gets news of Dwight's capture, and heads to the rescue. #poldark
The Handmaid's Tale (Channel 4, 9pm)
After the events of last week's episode, Offred is banished to her room, where she reminisces on her time in the Red Center with her old friend Moira. What happened to her? And where is she now? #thehandmaidstale
Redwater (RTÉ One, 9.30pm)
The series finishes up tonight – hopefully they can bring it to a satisfying conclusion, but we won't hold our breath. Roisin's plans to leave Padraig are scuppered, and Dermott returns to reunite Kat and Alfie. #redwater
Everybody's talking about: Big Brother
This series just keeps getting messier and messier – last night, contestant Kayleigh Morris had to be removed from the house after threatening housemate Chanelle McCleary.
Kayleigh exploded after Chanelle knocked over her drink, repeatedly screaming that she would "smash her f**king face in" and punching the walls of the Diary Room. Lord above.
Or flick over for…
FIFA Confederations Cup (RTÉ2, 6.30pm) Cameroon take on Chile, live from Moscow.
The Bank Job (TV3, 9pm) Jason Statham stars as a bank robber who accidentally steals files the bigwigs want buried.
Merciless (Channel 4, 10.15pm) New crime drama set in Brazil, telling the story of a lawyer who leads a double life as a serial killer.
Thor: The Dark World (BBC1, 10.30pm) Sequel to the superhero film, with Chris Hemsworth as the Norse god.
End of Watch (Channel 4, 11.10pm) Jake Gyllenhaal and Michael Pena play two LA cops who stumble on evidence that could bring down a drug cartel.