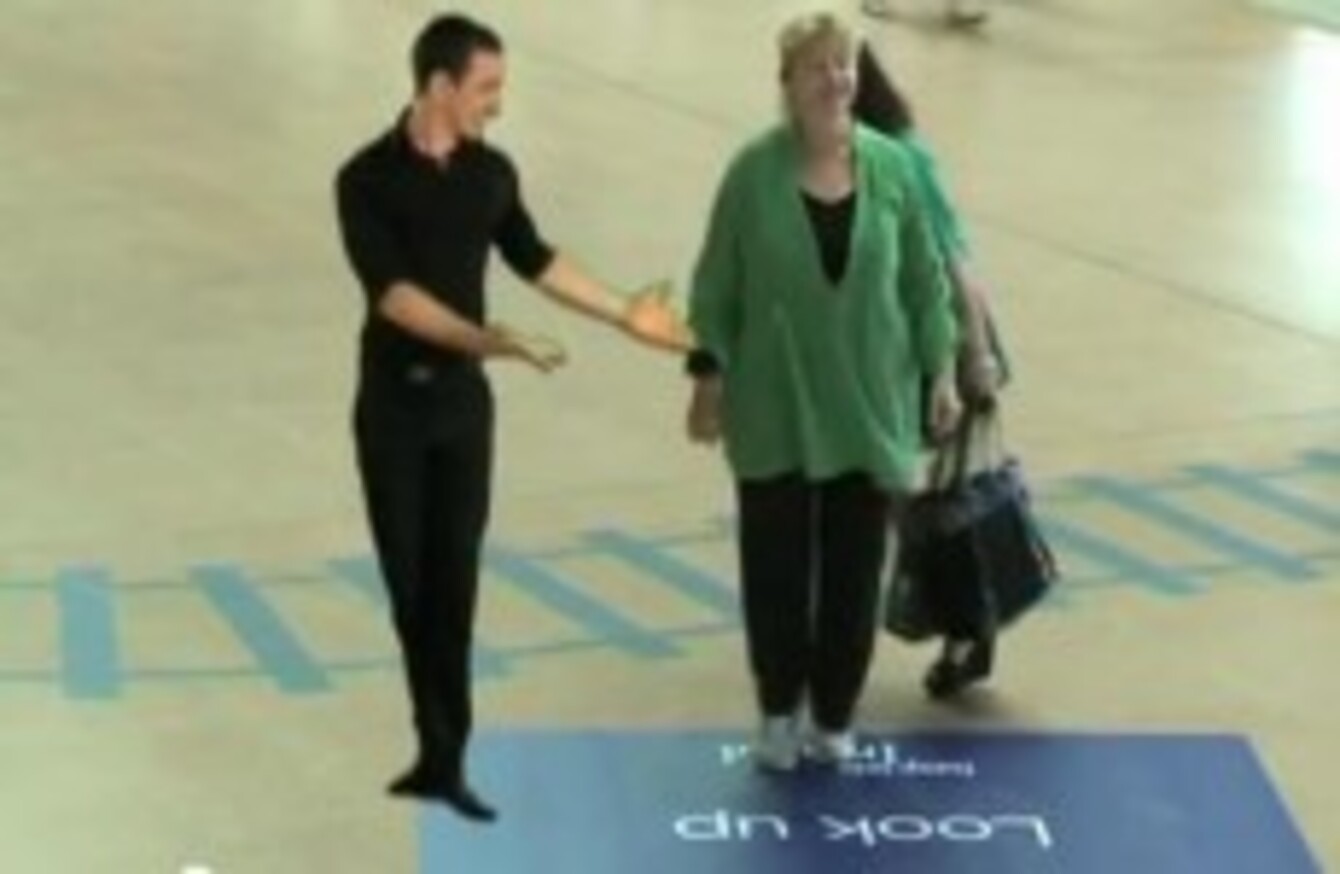 Woman dances with virtual Irish dancer
Image: Discover Ireland via YouTube.com
Woman dances with virtual Irish dancer
Image: Discover Ireland via YouTube.com
AUSTRALIAN TRAIN PASSENGERS had a chance to feel like they were in their very own Riverdance performance this month.
Tourism Ireland set up 'VirtuREEL' in Central Station in Sydney, whereby train passengers could jig along with Irish dancers on screen in front of them.
The virtual Irish dancing experience seems to have gone down well with the Aussies, with one member of the public feeling like he was in StarTrek and saying he wanted to be "beamed over to Ireland".
The people who took part got a bit of a shock when real Irish dancers jumped out at them and joined in – but the Australians got into the spirit. Well, it is ONE way of getting people into our national dance.
[embed id="embed_1"]
(Via YouTube/discoverireland)