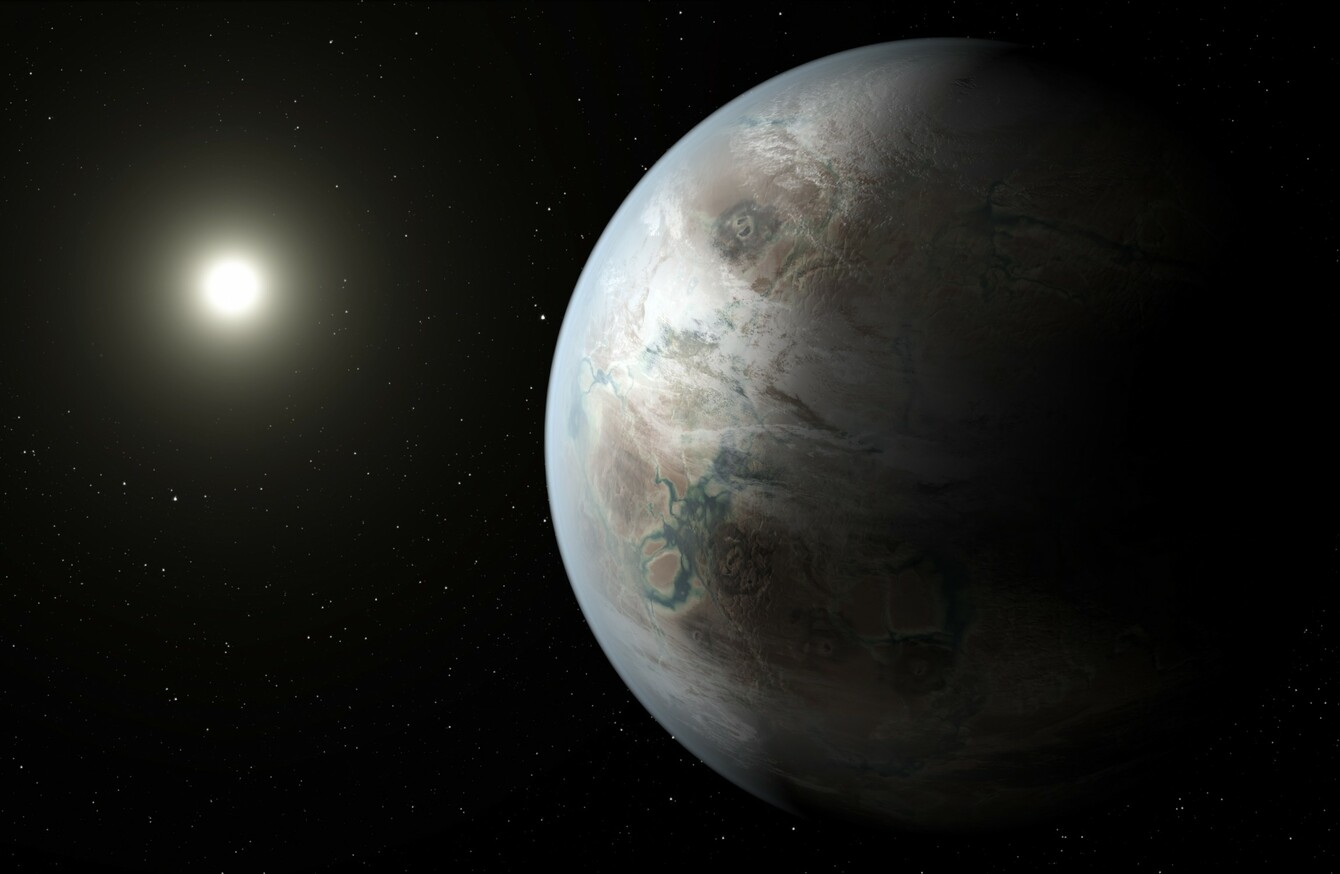 Image: ABACA
Image: ABACA
DailyEdge.ie rounds up the TV shows that you'll be tweeting about tonight and talking about tomorrow. 
Horizon: Strange Signals from Outer Space! (BBC2, 9pm)
In tonight's episode of BBC Horizon, they question whether intelligent beings from outside our planet are making attempts to communicate with us. Although it sounds like science fiction, scientists around the globe are scouring the universe for signals from extraterrestrials for the last 50 years. Tonight Horizon meets some of the people leading the investigations into what's going on in the universe.
Grey's Anatomy (RTÉ2, 9:40pm)
Tonight's double bill of the American medical drama sees Riggs and Meredith sitting beside each other on a flight to a medical conference, which Riggs believes to be fate. Meredith, who understandably hates planes, is a little bit tense but things finally heat up between the pair. In the second episode, we see Bailey and April hatching a plan to save Richard's marriage. They also, somehow, treat patients throughout all of their personal dramas.
10 Things to Know About… (RTÉ2, 7pm)
In the final episode of the series, the team explore the subject of pain and investigate new technology that could increase our pain thresholds. They look at the debilitating impact of chronic pain on daily life and the research that goes into advancing our understanding of pain. They'll also look at how Irish people are knowingly, or otherwise, abusing over the counter pain medications.
Everybody's talking about…  The Will & Grace reunion series
It returns to our screens in September. We don't deserve this.
Or flick over for…
One Born Every Minute (Channel 4, 9pm) A biker couple covered in tattoos fear judgment about their appearance when they arrive to the maternity hospital.
The Taste of Success (RTÉ2, 8pm) New series following the competition to discover Ireland's next big supermarket food product. In partnership with Lidl, the winner gets a €100,000 prize.
UFC 211 (3e, 9pm) For anyone who couldn't stay up late to watch UFC 211 over the weekend, 3e are rerunning it tonight at a more reasonable hour. Stipe Miocic vs Junior Dos Santos, also featuring an awkward post match marriage proposal.
Shaft (TV3, 9pm) Samuel L. Jackson stars as NYPD detective John Shaft, who is on a personal mission to see a real estate tycoon brought to justice after a racially motivated murder.
Britain's Weirdest Council Houses (More4, 10pm) This show meets tenants who have gone the extra mile to turn local authority houses into unique homes. Features a painter-decorator who turned his home into a replica of the Sistine Chapel.
DailyEdge is on Snapchat! Tap the button below to add!