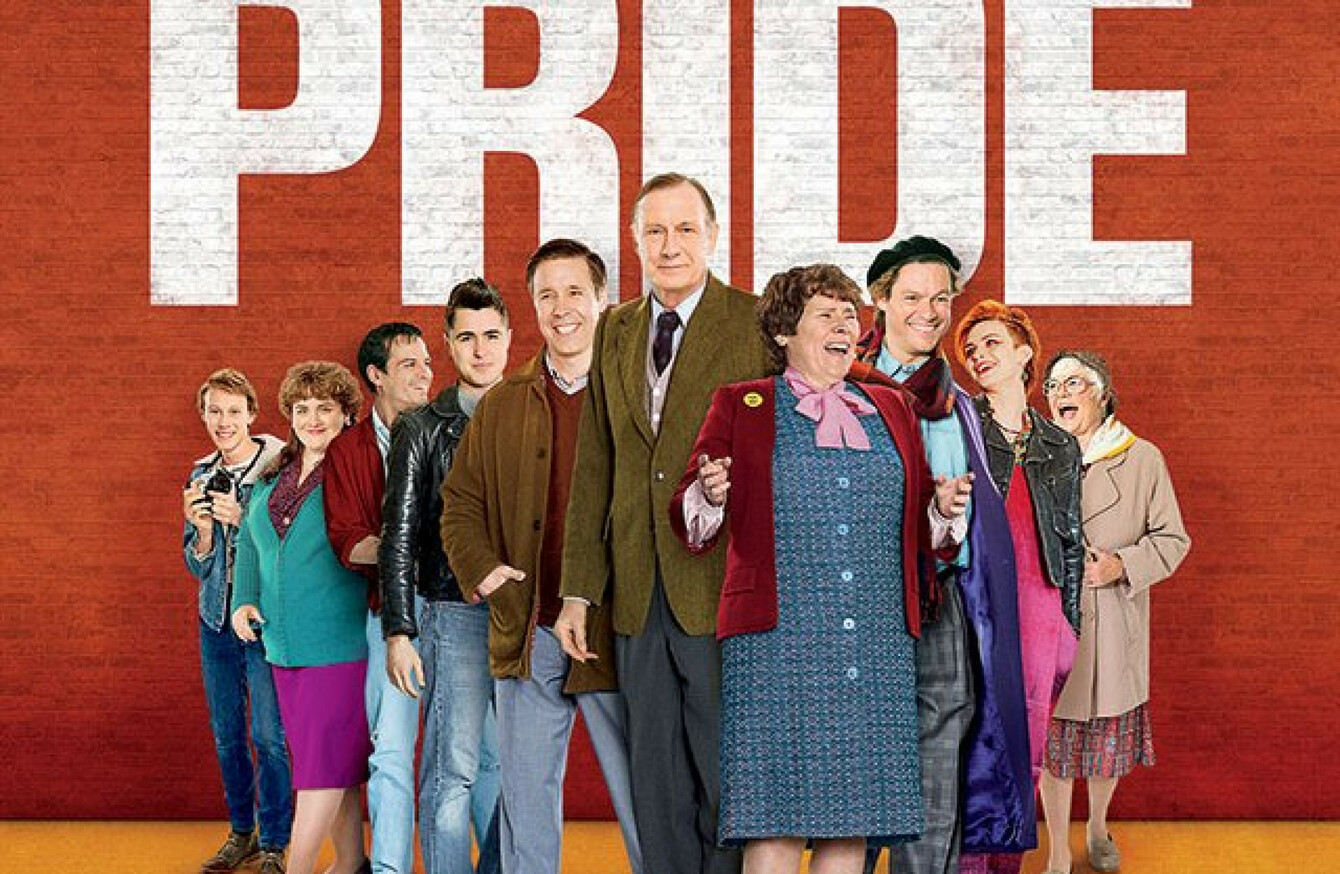 Image: IMDB
Image: IMDB
DailyEdge.ie rounds up the TV shows that you'll be tweeting about tonight and talking about tomorrow.  
Pride (BBC Two, 11pm)
A nostalgic comedy drama based on the true story of a group of lesbian and gay activists determined to take on the government. In 1984, with Thatcher and the Conservatives in power, Mark Ashton and his friends find unlikely allies in a collective of Welsh miners taking industrial action following pit closures.
With both groups equally despised by Thatcher, Ashton proposes a show of solidarity between them, but tabloid smears and a cold reception from the families of the miners threatens to derail his plans.
Love Island: The Reunion (3e, 9pm)
Caroline Flack hosts a reunion party like no other with all of this year's islanders. We find out if their love is still blossoming outside of the villa and get to see some drama as old friends, lovers and rivals come together and take a look back at the year's most memorable Love Island moments.
Nina Simone and Me with Laura Mvula (BBC Four, 7pm)
Half a century after she began to perform, Miss Simone is as popular as ever. British soul singer Laura Mvula travels to New York to celebrate the Missisippi Goddam singer and the roots of her music.
Everybody's talking about… a new Simpsons movie on the way
Simpsons producers have teased a second movie and said it's in 'early stages' according to Digital Spy. It's somehow already ten years since the last Simpsons movie. Wow. In other Simpsons news, Trump requested to voice his character on the show in a guest appearance and was rejected. They chose to get one of their own voice actors to cover the role.
Or flick over for…
UEFA Women's Euro 2017: England v France (Channel 4, 7.30pm) Live coverage of the last quarter final tie in the Women's Euro competition.
The Handmaid's Tale (Channel 4, 10pm) The final episode of the dark drama based on Margaret Atwood's novel.
The Toughest Trade (RTÉ 2, 11pm) Mayo footballer Aidan O'Shea leaves his club to head to the US and play for the NFL, while NFL star Roberto Wallace tries his hand at GAA in Mayo.
The Impossible (RTÉ One, 9.30pm) Ewan McGregor and Naomi Watts star in the ecological horror movie recounting the events of the 2004 Sri Lankan tsunami.
Born in Chelsea: Baby Steps (E4, 9pm) Made in Chelsea's Binky and JP share their journey into parenthood. Tonight they bring baby India home to meet family and friends.
Spanish Civil War with Michael Portillo (Discovery Quest, 10pm) Never before seen colour footage of the Spanish Civil War, vividly recounting the conflict.
The Day After Tomorrow (E4, 5.30pm) Sci-fi drama following efforts of a climatologist on a mission to save the world from global warming.
DailyEdge is on Snapchat! Tap the button below to add!