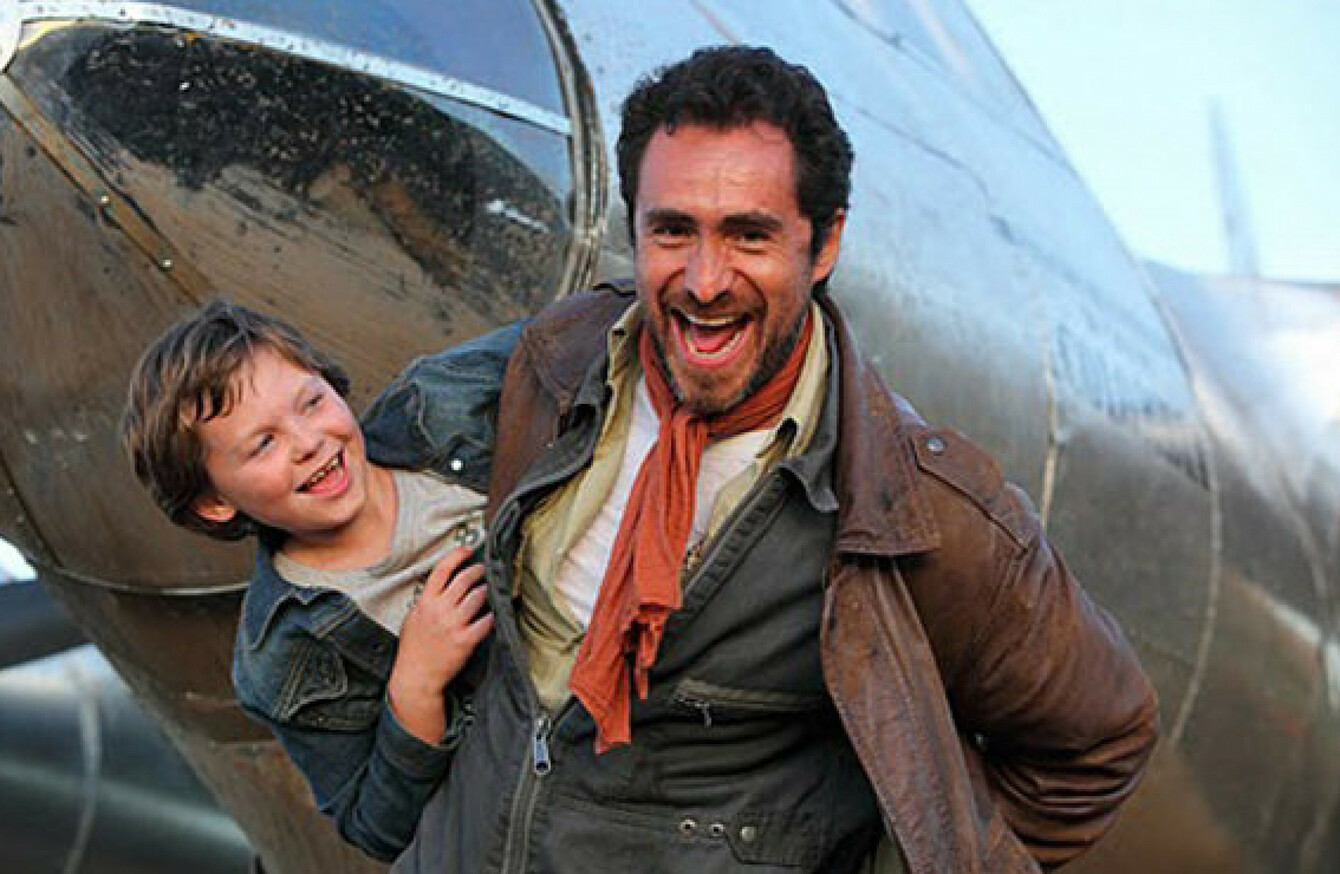 DailyEdge.ie rounds up the TV shows that you'll be tweeting about tonight and talking about tomorrow. 
The Runway (RTÉ One, 10.25pm)
A true story recounting the events from when a South American pilot landed his plane near Mallow in Cork back in 1983. The people of the town came together to build a runway to get him home and briefly caught the imagination of the nation.
Casualty (BBC1, 8.45pm)
Season 32 of Casuality kicks off tonight. The world's longest running emergency medical drama will begin with the first part of two part episode where medics Dylan Keogh, David Hide and Louise Tyler head to a refugee camp in northern France to offer aid. They form intense bonds and have unforgettable experiences. Back at the hospital Sam has resigned and has seemingly disappeared with Grace.
Princess Diana's 'Wicked' Stepmother (More4, 9pm)
Documentary looking at the turbulent relationship between Princess Diana and stepmother Raine Spencer. A divisive figure, Raine was doted on by Diana's father – but loathed Diana and her siblings. When Diana's marriage collapsed, she made the most unlikely U-turn and reached out to Raine for support.
Raine went from 'wicked stepmother' to one of Diana's closest confidantes. Fresh insights into the upbringing of Princess Diana.
Everyone's talking about…
The 75-year-long career of Bruce Forsyth. Strictly Come Dancing stars and many other celebs have been paying tribute to the TV personality. BBC posted their own lovely tribute to the star.
Or flick over for…
The Lady In The Van (BBC2, 9pm) Adaptation of a play about a homeless woman who resides in a van in a playwright's driveway. Over fifteen years, an unusual relationship develops between them that defines them both. 
Len Goodman's Partners in Rhyme (BBC1, 6.45pm) A new lyrics based game show.
Child Genius: The Final (Channel 4, 8pm) Richard Osman hosts the final stage of the week-long contest quizzing five of Britain's brightest young minds.
Reeling in the Years (RTÉ One, 6.35pm) The stories and soundtrack of 1976.
Toy Story (BBC One, 5.15pm) A child's toys come to life when he leaves the room. Ah, who are we kidding this one needs no introduction.
Saturday Night with Miriam (RTÉ One, 9.15pm) Miriam's usual mix of entertainment, showbiz, current affairs, music and human interest stories.
DailyEdge is on Snapchat! Tap the button below to add!