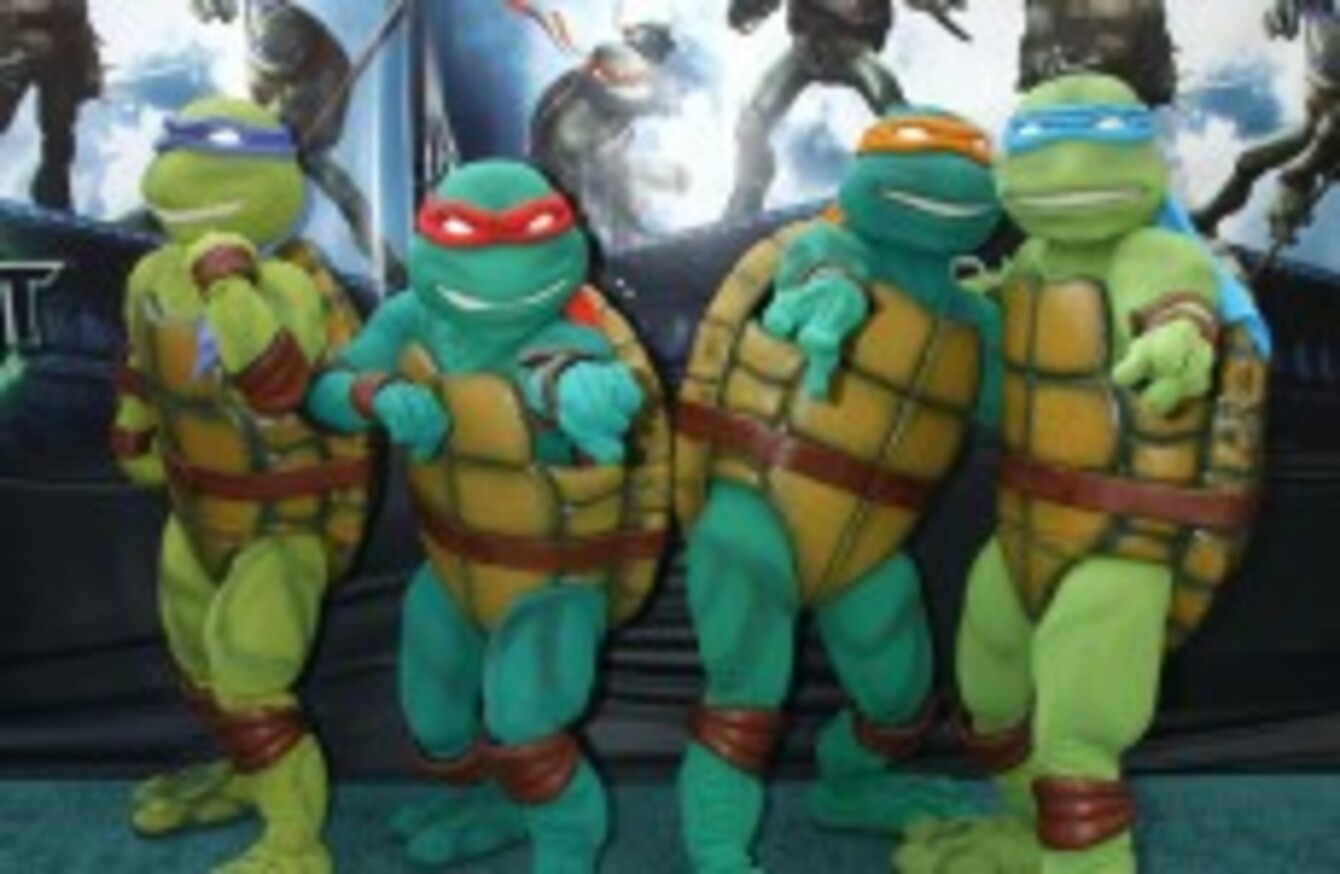 Image: Tammie Arroyo/UK Press/Press Association Images
Image: Tammie Arroyo/UK Press/Press Association Images
THE PRODUCTION OF the proposed Teenage Mutant Ninja Turtles movie remake was postponed at the beginning of this year because some 'restructuring' was needed.
After reading snippets from a leaked version of the script, it seems that restructuring could be code for 'starting the whole shebang from scratch'.
A writer at blog TMNT, Not TANT sums it up pretty nicely:
The script sucked. Plain and simple. It's not just the "turtle being aliens" thing that made it terrible: the dialog sucked, the staging sucked, changing Casey and April into 18-year-old-teenage idiots sucked. All in all, it would make for a very terrible movie, whether or not you liked the turtles in the first place.
The turtles as aliens? What? Luckily, TMNT, Not TANT were also able to shine a not-so-glorious light on some of their other, eh, least favourite bits:
1.
2. From Casey, who is altogether a bit dim and moany:
Hold on…Now I may not have gone to college but I've seen every episode of Planet Earth on the Discovery Channel…they never had anything looking like you guys on there. And that shit was thorough!
3. From Raphael:
Who uses a watch to tell time these days? Ain't that what cell phones are for?
4. And Raphael again:
Kung Fu? What do we look like…cartoon Panda Bears? We're trained in Ninjitsu. And we don't just know it, we serve it for dinner…
5. Also from Raphael (we hope the 'restructure' includes a new scriptwriter for Raphael):
That damn frog was right: It ain't easy being green.
6. And finally:
We're not surprised the poster got a
'cease and desist' letter
from Paramount Studios, requesting him to kindly remove the script from the blog. But if it does eventually get to the big screen, all we're saying is that there better be a yellow pants suit.
The movie is set to come out in May 2014.