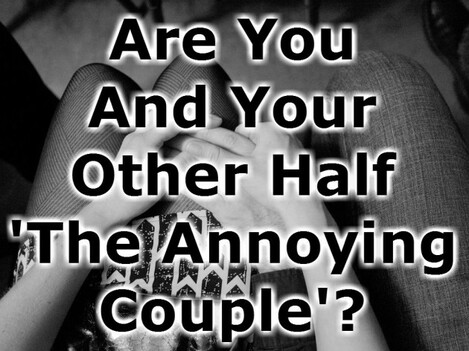 Source: Flickr/xbleh
1. Firstly - do you and your significant other have embarrassing nicknames for each other?
Err, yes. But nobody ever hears them except us.
No way. My whole body is cringing.
Well, I'd call them 'babe' or 'love'. But that's not embarrassing, is it?
Yeah! They're my snuggle butt. Always.


2. You want share a joke with your other half. How do you do so?
Wikimedia Commons
Via a public message on their Facebook wall


3. Have you ever taken a photo of yourselves kissing?
4. Is it acceptable to go for a full-on shift in front of your mates?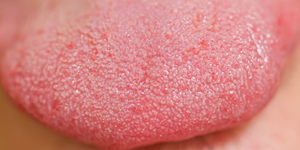 Shutterstock
Ah, it's grand. No one really cares, do they?
Yes, in certain circumstances. Like if we're on a night out, or if no one's looking...
No, never. You wouldn't want it done to you, right?


5. You're invited on a night out, but your other half isn't. What do you do?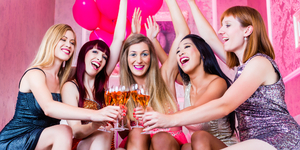 Shutterstock
Plan a nice dinner with my OH for the next night, then head on the night out solo.
Ask if there's any chance they can come - they can't really say no, can then?
Just bring them along. My OH is automatically invited when you invite me, duh.
Nothing? They'll be grand without me for a night, surely?


6. Do you use the royal 'we' when your OH isn't about?
I caught myself doing it once, then swore I would never ever do it again.
All the time! Everyone loves our funny stories.
It slips out occasionally. I don't see anything majorly wrong with it.
No. We're two separate people, obviously.


7. Have you ever posted pictures of gifts your SO has given you on social media?
Wikimedia Commons
No one needs to see that.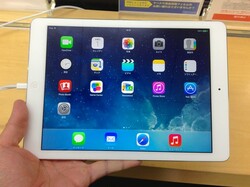 Only if it was something super impressive that they need a big thank you for.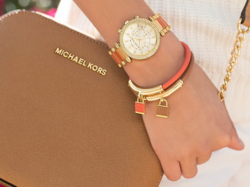 #theboydonegood/#bestgirlfriendever are my most used hashtags.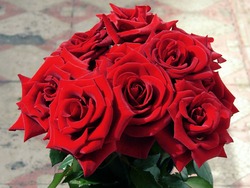 Pixabay
Sure you have to post the Valentine's/birthday gifts!


8. Do you often post pictures of meals you have with your SO on social media?
No, because my food pics always look like dog vomit.
Our Saturday brunches get me a solid 10+ Instagram likes each week. Why wouldn't I?
On special occasions only.


9. Hand-holding. Discuss.
Fine, if we're alone and it's not making it annoying to walk.
Nah. I need both my hands for doing stuff.
We're never not holding hands.


10. And finally, do you have 'Boyfriend/Girlfriend of @TwitterUser' in your Twitter bio?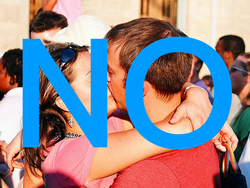 Flickr/perspective
Flickr/perspective Answer all the questions to see your result!
You scored out of !
You're the opposite of annoying.
Either you've managed to remain fiercely independent, or you're single. Congrats on never being annoying, relationship-wise.
You scored out of !
You're annoying... in private.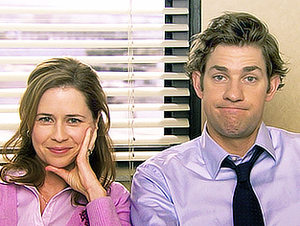 But look, all couples are annoying in private. That's where all the smoochy nicknames get a full airing, after all...
You scored out of !
You need to tone it down.
MoviePilot.com
A 'smoochy-poo' may occasionally slip out in front of your pals, and your idea of a PDA is largely different to everyone else's. Rethink your strategy.
You scored out of !
You are THE MOST annoying couple.
There is no end to the embarrassing public Facebook posts, and your friends all have to accept that it's a two-for-one deal. The. Worst.