BELIEVE IT OR not, Ardal O'Hanlon hasn't always been Father Dougal.
Before that he was just another concerned, caring student who wanted to do right by the college community. So he ran for student union president.
Thanks to Irish Election Literature for sending this on.
Click the images to view them full size.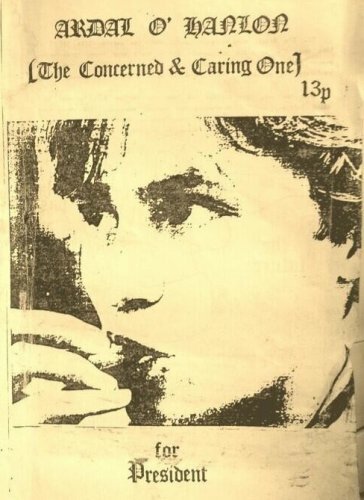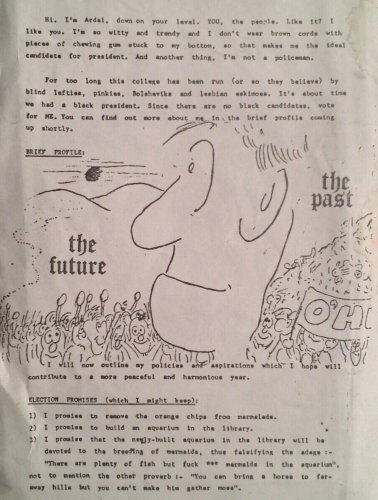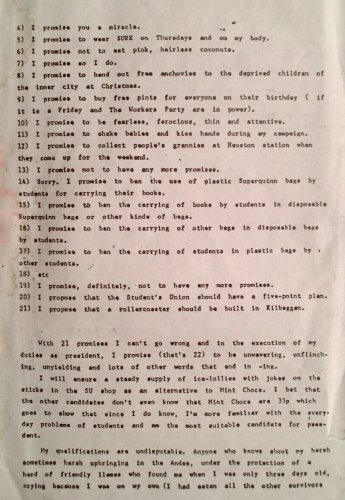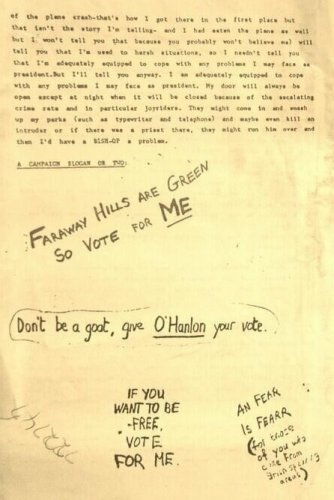 All images from Irish Election Literature. For more treasures from the history of Irish politics, check out the full site.