CAST YOUR MEMORY back to February, when Kim Kardashian West sent her "lovers" and her "haters" some of her limited edition KIMOJI Heart fragrances.
Kim's haters list was an eclectic mix of celebs with whom she had feuds and fall outs.
There was:
Taylor Swift – but of course *snake emoji*
Blac Chyna – the mother of her niece Dream and the ex of her brother Rob
Sarah Michelle Geller – who'd expressed some dissatisfaction with Kimye's Vogue cover a whole 4 years previously
Lindsay Lohan – an ex-friend who she'd had some online twitter beef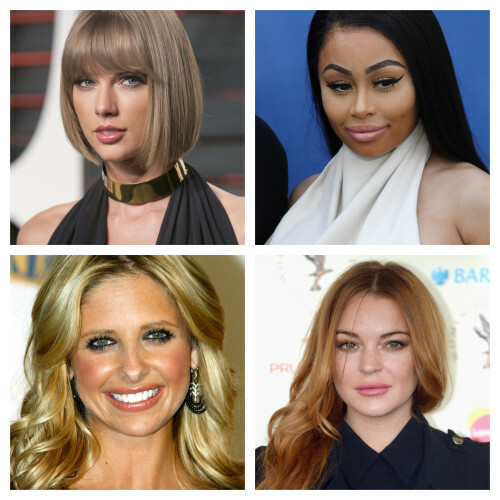 PA Images PA Images
Also on the list was Piers Morgan, P!nk, Naya Rivera, Wendy Williams, and Bette Midler.
Whew! That's a lot.
The youngest on the 'Haters' list was 21-year-old actress Chloë Grace Moretz.
SIPA USA / PA Images SIPA USA / PA Images / PA Images
To refresh your memory of why Kim had her on the naughty list, take your mind back to when Kim posted a nude in March 2016.
Looking for attention, Kim got it: Chloë, then aged 19, tweeted a reply at the reality star's picture saying:
Twitter / chloegmoretz Twitter / chloegmoretz / chloegmoretz

twitter / chloegmoretz twitter / chloegmoretz / chloegmoretz
Kim rarely starts it, but Kim will continue and try to finish it.
Savage burn by Kim. Perhaps one of the most patronising in Twitter history?
Kim was referring to a cover with Nylon magazine where Chloë does look a little, eh, nude.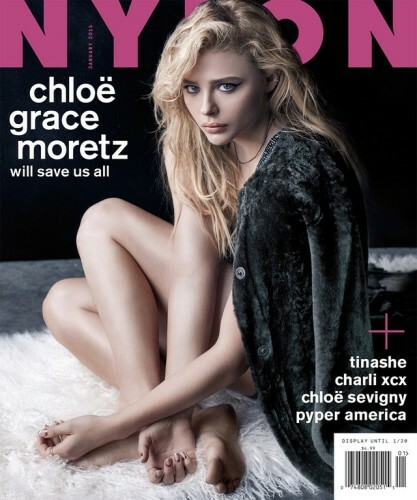 Nylon Nylon
Discussing the nuances behind her tweet a couple months later, Chloë explained to Glamour:
That picture wasn't linked to body confidence. It wasn't a #BodyConfidence or #LoveWhoYouAre. It was done in a slightly voyeuristic light, which I felt was a little inappropriate for young women to see.
I would hate for young women to feel they need to post certain photos in order to gain likes, retweets, favorites, and male attention.… I wasn't slut shaming. It's not about body shaming.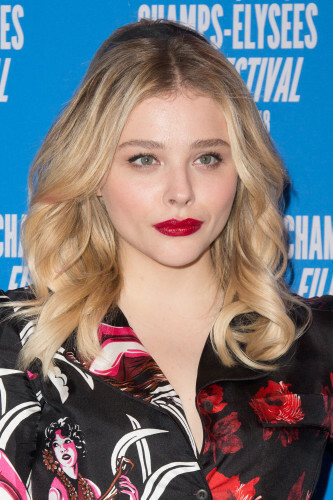 ABACA / PA Images ABACA / PA Images / PA Images
Chloë came across as quietly dignified and confident in the interview:
My mom took the most offense to it because it was girl-on-girl hate, and Kim didn't come back with an educated response on body confidence. It was aggressive, and also it was incorrect.
I don't have 45 million followers or a TV show that follows my life. But people know who I am. I pride myself on having opinions, and I don't express them in snarky ways toward people.
Then 18 months later, Chloë found herself on Kim's "haters" list. Up until now, no one knew if Kim had really sent the perfumes or what the "haters" had done with them upon receivership.
Speaking to Andy Cohen, Chloë let us on in what happened behind the social media marketing that Kim had posted about the "Haters".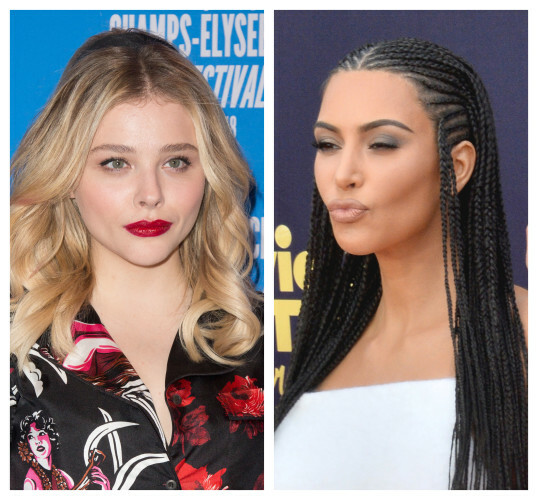 PA Images PA Images
A caller asked Chloë what she did with the Valentine's Day present that Kim had gifted her.
The answer was sweet FA.
Chloë shrugged as she explained:
I didn't even get it, my publicist just took it. I didn't even open it…I didn't have it. No, I never saw it. I literally got a video of it from my publicist and they were like 'they sent this', so they just kept it.
And now we know.
DailyEdge is on Instagram!