WHILE FIGURE SKATING might not be something you're used to seeing on your newsfeed, chances are you've come across this story while scrolling this week.
Paul Chiasson Paul Chiasson
Mariah Bell is an American figure skater who this week became headline news because of allegations she attempted to deliberately injure one of her main rivals, Lim Eun-soo.
Bell was accused by her South Korean rival of cutting her with her skate during a warm-up at the World Championships in Japan.
Footage from the rink shows Bell skating up to Lim from behind before gliding past with her leg stretched out; Lim's team say the US skater cut 16-year-old's leg with her skate as she passed, injuring the athlete before competition. 
Lim later competed with her leg bandaged but despite that, managed to secure a personal best score and placed 5th, one spot ahead of 22-year-old Bell.
The accusation comes after months of claims that Bell has been bullying her long-time rival.
Ringo Chiu Ringo Chiu
Both skaters are coached by Rafael Arutyunyan who says the rumours of bullying between the girls are false, as are the accusations that Bell intentional harmed Lim.
"The fact is that Mariah has a movement in this place of the program, which she very much pulls back her leg and pulls her out," he said of the incident.
"So, it turned out that she slightly struck the skate blade on Lim. Of course, it was not intentional.
"There were no disagreements between these athletes in the training session at all. I didn't even see Mariah.
"Was this girl capable of offending anyone? I don't imagine who would even think of writing this."
The coach's statement has been backed-up by US Olympic medalist and Bell's choreographer, Adam Rippon.
"No one has been bullying anyone. Stop creating shit and spreading rumours. 
"Don't distract both Eunsoo and Mariah from the competition," he said on Twitter.
While there is no footage of the incident available online, pictures of Lim looking to be in pain after Bell skated by have surfaced online.
Since then, the International Skating Union (ISU) has been forced to intervene, releasing a statement saying they could not find any evidence of a deliberate attack.
"The ISU has been made aware of an incident which happened between Ms Mariah Bell and Ms Eun Soo Lim, during their practice on March 20…
"Based on the evidence at hand at this point in time, which includes a video, there is no evidence that Ms Bell intended any harm to Ms Lim.
"The ISU met with delegates from both USA and Korea and urged both parties to find an amicable solution."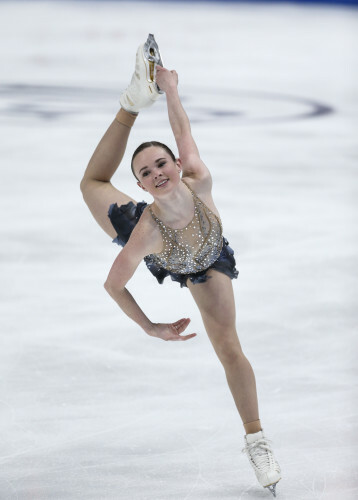 Ringo Chiu Ringo Chiu
But why has the story made worldwide news?
Well, it's due to the comparisons being made to the 1994 US Figure Skating Championships scandal when American skater Tonya Harding's ex-husband and bodyguard arranged an attack on Harding's long-time rival, Nancy Kerrigan.
DPA / PA Images DPA / PA Images / PA Images
On January 6th, the day before the first Ladies' Singles competition, 25-year-old Nancy Kerrigan was attacked after a practice session with a police baton by Shane Stant.
Later, Stant revealed he had been hired to break Kerrigan's leg by Harding's ex-husband, Jeff Gilooly, and her bodyguard, Shawn Eckardt.
Two days later, Tonya Harding competed and won the US title that Kerrigan was going in to defend. Harding was stripped of her title in June of that year following an investigation into the attack.
The attack and questions around Harding's involvement were front-page news for months after, however, has maintained that she had no involvement in it. 
The pair were both picked for the 1994 Olympic team with the February 23 ladies' technical programme still being one of the most watched telecasts in American history.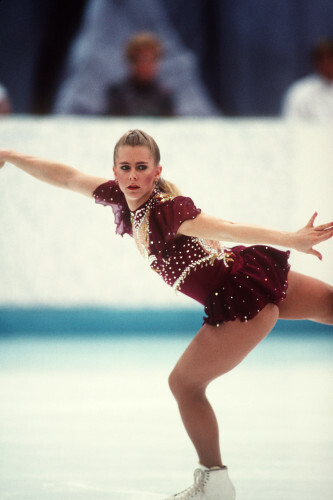 EMPICS Sport EMPICS Sport
Tonya went on to place eighth overall with Nancy Kerrigan taking home the silver medal.
Harding plead guilty to hindering the prosecution while ex-husband Gilooly and Eckardt both served time in prison.  
Since then their story has been used for multiple documentaries and books, and most recently as the basis for the 2017 movie I,Tonya starring Margot Robbie.  
DailyEdge is on Instagram!