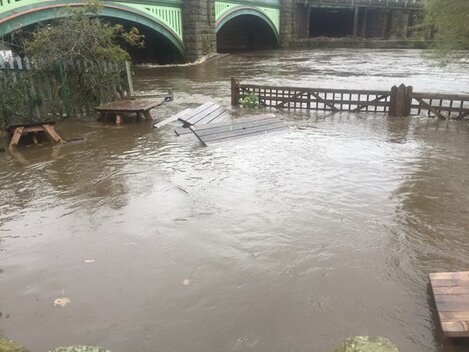 Source: Twitter
THE WEATHER WAS absolutely awful all weekend in Ireland – and it looks like they were hit with some serious rain over in England too.
The Kirkstall Bridge Inn in Leeds had a bit of bother with its beer garden on Sunday evening. As you can see above, it was totally flooded.
But two patrons didn't let that stop them enjoying their pints
Their story went super viral on Twitter and Reddit - just look at them there, not a bother on them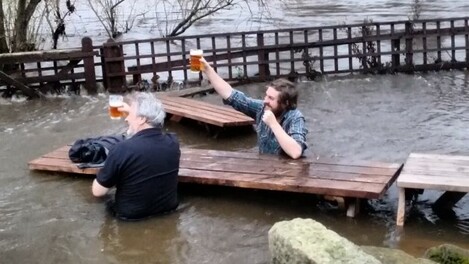 Source: Imgur
Once their story started getting shared all over the internet, they became the heroes of an awfully wet November weekend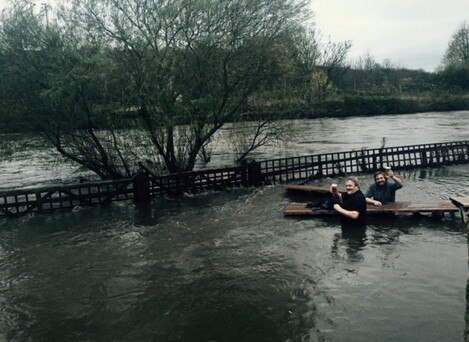 Source: Twitter
Cheers, lads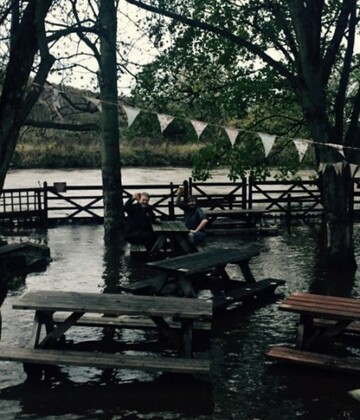 Source: Twitter
Never give up on those pints.