EVERY WEEKDAY MORNING, DailyEdge.ie rounds up the best of the day's celebrity dirt – from the top to the very bottom.
#MORTO: Beyoncé's hair got eaten by a fan. Which is to say, not a human fan, but a mechanical on-stage fan that was supposed to be blowing her hair about in an artistic way… but went rogue.
Two security staff were required to fight the device off and untangle her mighty follicles.
Queen Bee was singing up close to the audience when the fan pounced. Here's that hilarious moment in full:
YouTube/Beyonce Carter
#BREZANNA: Is the owner of Ireland's finest cheekbones, Bressie, dating former pageant winner and Ireland's Ultimate Debutante overseer Rozanna Purcell?
Well, the pair have been "spotted together on several occasions", according to the Irish Sun. But when intrepid showbiz reporter Jennifer O'Brien asked Percy (as we're calling Rozanna from now on) the tough question, she got only a rebuff:
We aren't. I don't want to talk about my personal life, to be honest.
Spoilsport.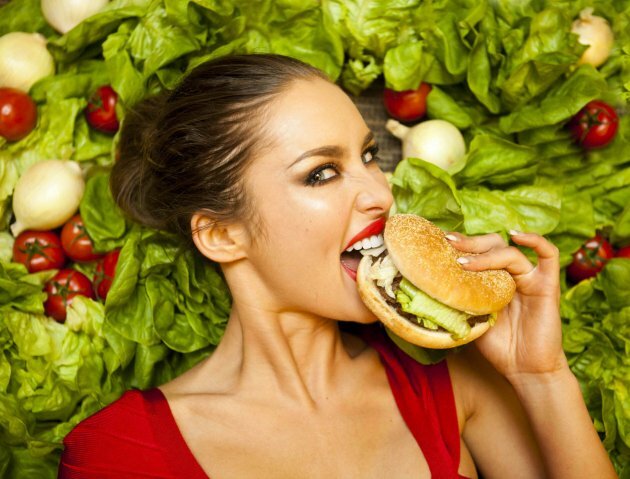 Rozanna Purcell does not discuss her personal life. (Photocall Ireland)
#BIEBZ: Not content with peeing into a mop bucket and sparking a diplomatic stand-off with former US President Bill Clinton, Justin Bieber has got officially the worst tattoo of all time.
He posted this on Instagram yesterday. It's his mum's eye. And it's right in the crook of his elbow, so when he bends his arm, it's going to look like it's opening and closing.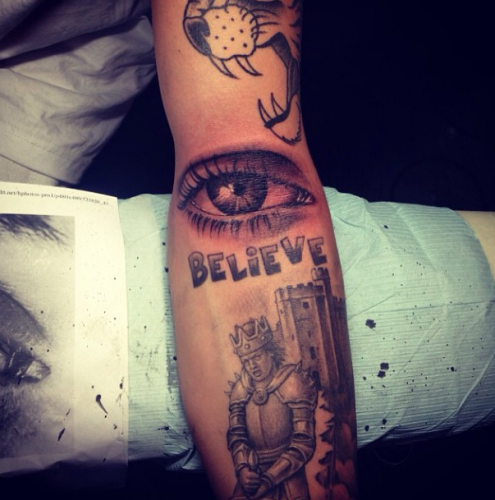 That's weird enough. But let's just take a minute here.
Look at the guy in armour below the eye. Um… what's that in his hands?
#ROYAL BABY: All around the world, celebrities have been congratulating Kate Middleton and Prince William on the arrival of their young snapper.
Zach Braff is no exception.


And, perhaps most touchingly:
And the rest of the day's dirt…