MCDONALD'S HAVEN'T INTRODUCED self-service kiosks in Ireland yet, and we think we know why.
In the States, the self-serve computers allow customers to make their own burger, instead of just selecting a premade one off the menu.
Great idea, right?
Moshe Tamssot decided to test the new machines by creating the biggest burger any human could possibly conceive.
We're talking 10 bacon helpings, ALL the cheese, 10 heapings of mayonnaise, basically, if it can go on a burger, he's adding it ten times.
This is the face of a manager who is ready to call the police.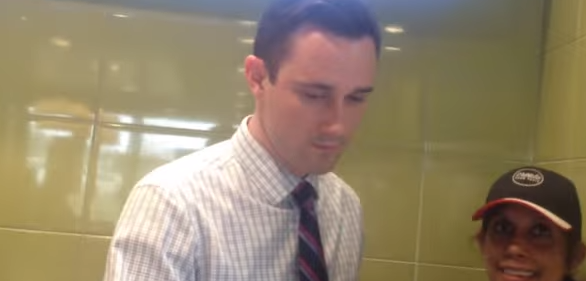 But McDonald's came through, and this is what it looked like. The whole thing weighs 3.8lbs and cost €22. 66.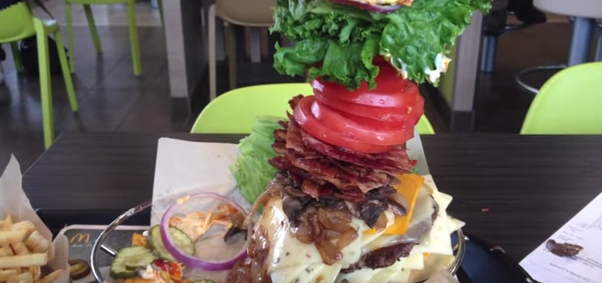 Mmmm, delicious, and a bit of a bargain. Maybe it's not so bad, after all.
Moshe Tamssot / YouTube