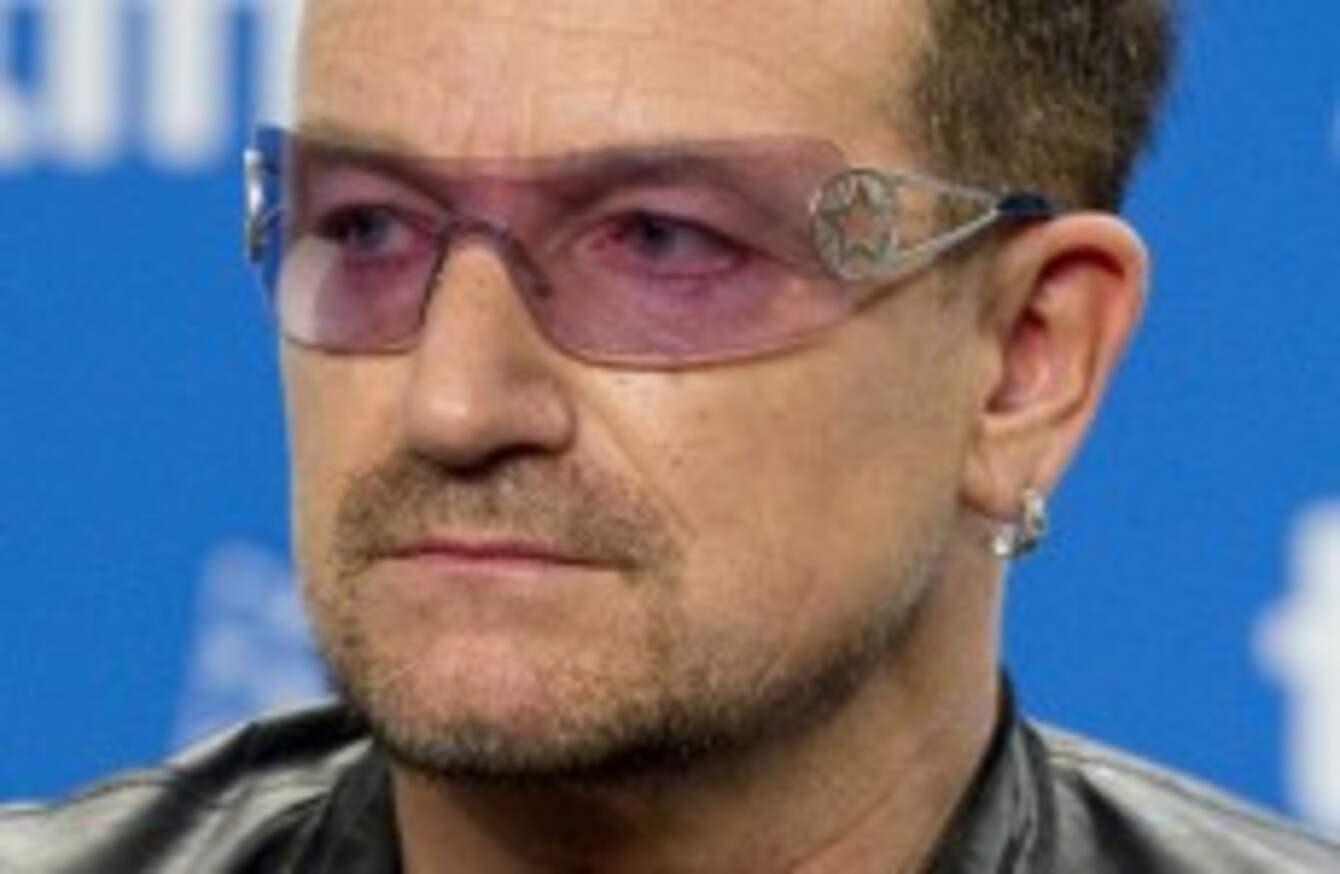 Image: Darren Calabrese/The Canadian Press
Image: Darren Calabrese/The Canadian Press
U2 FRONTMAN BONO has admitted that he feels his band are "really close to the edge of irrelevance" – saying they need to play music "for radio" again "if we are to survive".
Speaking at the Toronto International Film Festival last night – where a documentary on the band was shown on the opening night – the singer appeared to give a rare acknowledgement that the band could soon call it a day.
"There's a giant chasm between the very good and the great, and U2 right now has a danger of surrendering to the very good," music website Spinner quotes the 51-year-old as saying.
"20 years ago and before that, we were crap and we were great. There wasn't much very good and I think that I was reminded of how crap we were, watching the film… When it gets comfortable, it's not as interesting. So there may be more crap coming up."
The U2 documentary opening the festival, 'From The Sky Down', deals with the making of Achtung Baby in Berlin in 1991 – with Bono saying the band had agreed to allow the film be released because the band were "at that moment again where U2 has dodged being irrelevant".
But the singer – real name Paul Hewson – appeared to now have second thoughts about this:
This moment where we're at, to me, feels really close to the edge of irrelevance.

We can be successful, we can play big music in big places, but whether we can play small music, for radio or clubs, remains to be seen. And we have to get to that place again, if we are to survive.
The LA Times summarises that 'From The Sky Down' deals with how the Dublin fourpiece clashed over how experimental the music of Achtung Baby should be – and whether the experimental failure of Rattle & Hum should be jilted in favour of 'traditional' work like The Joshua Tree.